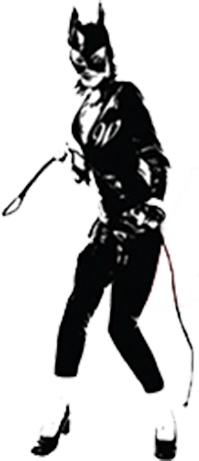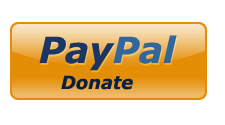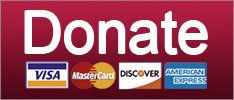 Post-Racial America
FACTCHECK: Coronavirus done come to Kansas.
The chairman of the board of commissioners of Riley County, Kansas, has found the bright side of coronavirus, and that is why he is today's America's Bestest Smartest Elected Official Not Named Trump.
Commissioner Marvin Rodriguez explained that everything is fine in Kansas — up to date, really — and they ain't got no coronaviruses (they do) and he knows why. His comments at the board meeting were described by Usha Reddi, mayor of Manhattan, Kansas, which is in Riley County:
"I'm paraphrasing, but he said we don't have a problem here because Italy has a lot of Chinese people, and we don't have that problem here."
Got that? ITALY has the CORONAVIRUS, because ITALY TOO CHINESE. As if the virus just sprouts up in people of Chinese heritage, regardless of where they've been or with whom they've been in contact.
Hey, do you get it now, assholes? THIS is why Trump calling it the "Chinese virus" is bad and racist and dangerous.
Keep reading...
Show less
White House
It's hard to tell the weaponized incompetence from the regular kind.
February 21, 2020 02:54 PM
The Washington Post published a disturbing-maybe story yesterday detailing internal White House deliberations Sunday, when the US was about to fly more than 300 Americans from that quarantined cruise ship in Japan back to the USA. The Americans who wanted to return home had already been taken off the Diamond Princess, which had been sitting at anchor in Yokohama Harbor since February 3 while the Covid-19 coronavirus spread among the passengers on board. But while the 328 Americans, all wearing surgical masks and gloves, waited on buses at Haneda Airport in Tokyo for their flight home, officials from the State Department and the Centers for Disease Control were wrangling over a new problem: 14 of the Americans had tested positive for the virus, although the State Department had promised that nobody who was infected would be allowed on the two 747s — their interiors stripped of everything but seats — chartered to repatriate the Americans.
As the Post reports, it seems nobody had planned for that possibility.
A decision had to be made. Let them all fly? Or leave them behind in Japanese hospitals? [...]

The State Department and a top Trump administration health official wanted to forge ahead. The infected passengers had no symptoms and could be segregated on the plane in a plastic-lined enclosure. But officials at the Centers for Disease Control and Prevention disagreed, contending they could still spread the virus. The CDC believed the 14 should not be flown back with uninfected passengers.

"It was like the worst nightmare," said a senior U.S. official involved in the decision, speaking on the condition of anonymity to describe private conversations. "Quite frankly, the alternative could have been pulling grandma out in the pouring rain, and that would have been bad, too."
Ultimately, it may not make a huge difference — or at least we don't know yet. All the Americans who were brought back remain in quarantine at military bases in California and Texas, where they're no doubt being prevented from seeing the massive numbers of Russian and Chinese tanks left over from Barack Obama's Jade Helm 15 conspiracy. But even if none of those who tested positive for the virus actually spread it on the planes, it's not exactly reassuring to know that the people in charge were pretty much improvising their response — which is, after all, the default mode in Donald Trump's White House.
Keep reading...
Show less