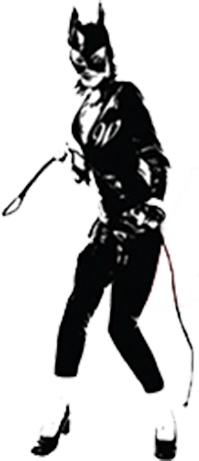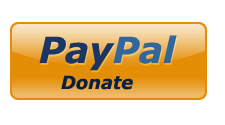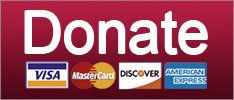 White Nonsense
Yeah, we've gotta have this conversation again.
February 13, 2020 09:20 AM
The president of the University of Oklahoma condemned a professor this week who used the n-word in class. It wasn't like, "Wow, isn't it a good thing I'm saying the n-word and not the actual racial slur because that'd be CRAZY!" No, he went full Quentin Tarantino right in the middle of Black History Month.
The professor, Peter Gade, is also director of graduate studies at the university's journalism school. He decided to cosplay every white character in Huckleberry Finn so he could make a point — a very bad point — about social media and journalism. He claimed that the memeable phrase "OK, boomer" is similar to the n-word, which is a racial epithet ... perhaps the racial epithet.

From the New York Times:
"While the professor's comments are protected by the First Amendment and academic freedom, his comment and word choice are fundamentally offensive and wrong," said the interim president, Joseph Harroz Jr.

"The use of the most offensive word, by a person in a position of authority, hurt and minimized those in the classroom and beyond," Mr. Harroz said. "Our university must serve as an example to our society of both freedom of expression and understanding and tolerance. His words today failed to meet this standard."
Gade is theoretically an intelligent person. He should understand that ageism is very different from racism. For one thing, black people sometimes beat the odds and grow old. Also, words have power behind them. There's history and context. You might find "OK, boomer" annoying. The casual use of the word might sting a little and even take the thrill out of having a member of your generation occupy the White House for 27 consecutive years. (Yes, Barack Obama is a Boomer. Gen X can't have nice things.) However, no one shouted, "OK, boomer" while hanging you from a tree. Nor did a crowd of human-resembling people viciously shout the phrase when you were just trying to attend elementary school.
Post-Racial America
Now former CEO will spend free time catching up on the 20th Century.
February 10, 2020 10:40 AM
It's been a while since we last covered a racist who got fired for public racist-ing. Buckle up! Hans Berglund (no, not the guy from Die Hard) was until recently the CEO of Tempe, Arizona, fertilizer company Agroplasma. Berglund was forced out of the company after he was caught on video hurling racist bullshit (ha!) at an Uber driver.
Arizona State University student Randy Clarke, an Uber driver for the past four years, picked up Berglund outside his Scottsdale home on January 31. Berglund wanted to sit in the front, but Clarke asked him to sit in the back. This wasn't a Rosa Parks situation. Clarke said he prefers not to have riders sit up front after a drunken rider sexually assaulted him in 2018. That's a more than reasonable request and arguably safer for all parties. Berglund disagreed and quickly grew belligerent. He angrily told Clarke to cancel the ride and when Clarke agreed, Berglund said, "Are you fucking serious with me?" and got in the backseat anyway. He informed Clarke that he was going to call the manager file a complaint with Uber, and Clark at this point just wanted the guy to get out of his car. There's limited gain in giving a ride to someone who's just cursed you out and vowed professional retribution. You're looking at several minutes of tense conversation and probably no tip.
Elections
Oh no, spending millions to promote progressives, how will we live.
February 06, 2020 01:26 PM
Democrat Erica D. Smith is a North Carolina state senator who is now running for the US Senate. She co-chairs the Joint Legislative Women's Caucus and has served as second vice chair of the Legislative Black Caucus. Her primary opponent is Cal Cunningham, who is better funded and has the endorsement of the Democratic Senatorial Campaign Committee. All is not lost, however. Smith's campaign has attracted some unlikely assistance. The Republican-affiliated PAC Faith and Power formally launched a week ago and has already placed a $1.56 million ad boosting Smith in the Democratic primary. The ad will play in such major North Carolina markets as Charlotte, Greenville (not the real one in South Carolina), Raleigh, and Greensboro. This is quite the boon for Smith ... or not. Just what are those helpful Republicans saying about her?
"Who's the Democrat for US Senate endorsed by progressives and unions? Erica Smith," says the ad's narrator. "Who's got the courage to vote for 'Medicare for All'? Erica Smith. The number one supporter of the Green New Deal? Erica Smith again."

"Erica Smith is one of us -- a high school educator, engineer, state senator and ordained minister," adds the narrator. "Vote Democrat Erica Smith for US Senate, the only proven progressive."
I didn't know much about Erica Smith before today, but now I've learned she has union endorsements and would support Medicare for All and the Green New Deal? Those are all great things, so, uh ... thanks? Republicans obviously have their own motives for promoting Smith, and I assume they are ulterior. The young, dynamic black woman is an easy TKO against the electoral powerhouse that mortals know as Thom Tillis.
Post-Racial America
Fashion house reaches settlement with civil rights lawyer after blackface debacle.
February 05, 2020 11:45 AM
Prada got in a bit of pickle in December 2018 when it oh-so-wisely decided to go with a blackface theme for the window of its downtown New York store. The fashion powerhouse was promoting its "Pradamalia" line, which featured -- and I quote -- "clothing, jewelry, key chains, cell phone cases, and leather items, ranging in price from $260 to $860, with imagery or figurines of monkey-like creatures with black faces and large red lips."
Seriously, how much do you have to hate black people to pay $860 for a blackface trinket? The strange blackface robots were what you might've seen in a low-budget film titled The Grand Dragon Conquers the Martians. Chinyere Ezie, a black woman and a civil rights lawyer (a potent combination), posted a photo of the disgraceful scene on Twitter, which went viral. It's unclear if Santa left a lump of coal in Prada's stocking, but if he did, the company might've used it to make another blackface figure.

Why does anyone still blackface? We'll never know what exactly compels them other than, you know, racism. Ezie filed a hella-pissed complaint with the New York City Commission on Human Rights, a law enforcement agency charged with "overseeing the city's human rights laws as they apply to housing, retail establishments and other areas." The commission spent the past year trying to put some sense in Prada's head. A settlement was finally reached Tuesday. This is good timing because it's fashion month and we want to raise enough awareness so that skinny white girls don't show up on runways in blackface. We don't care how "fierce" you think the look is. Don't do it.
Prada won't officially admit it's racist, but the company will commit to trying to appear less racist. It's a suburban soccer mom settlement.
2020 Congressional Elections
Protect this House. I will.
February 05, 2020 11:25 AM
No one will ever take the place of Elijah Cummings, may his name be for blessing. He was a giant, gone far too soon. He was my congressman for more than a decade, and I remember so clearly when he addressed Michael Cohen after his congressional testimony:
Let me tell you the picture that really, really pained me. You were leaving the prison, you were leaving the courthouse, and, I guess it's your daughter, had braces or something on. Man that thing, man that thing hurt me. As a father of two daughters, it hurt me. And I can imagine how it must feel for you. But I'm just saying to you — I want to first of all thank you. I know that this has been hard. I know that you've faced a lot. I know that you are worried about your family. But this is a part of your destiny. And hopefully this portion of your destiny will lead to a better, a better, a better Michael Cohen, a better Donald Trump, a better United States of America, and a better world. And I mean that from the depths of my heart.

When we're dancing with the angels, the question we'll be asked: In 2019, what did we do to make sure we kept our democracy intact? Did we stand on the sidelines and say nothing?
I think about this a lot. I don't know where we go from here as a country, I don't know how we climb out of this pit of rage and hate. The path will be steeper without Congressman Cummings.
But we do have to keep climbing, and yesterday was the special election to fill Cummings's open House seat in West Baltimore and the surrounding suburbs.
Right Wing Extremism
Even though there's no law against 'domestic terrorism.'
February 04, 2020 11:27 AM
White supremacist Coast Guard Lt. Christopher Hasson, 50, was sentenced on Friday to 13 years in prison after pleading guilty in October to four federal weapons charges.
Hasson was arrested in February of last year after authorities found a massive cache of guns and other weapons in the former Marine's home, along with various other materials detailing his plans to commit a massive domestic terrorist attack against American citizens— but primarily against journalists, commentators and Democratic legislators, whom he listed on an Excel spreadsheet. These targets included Elizabeth Warren, Kamala Harris, Alexandria Ocasio-Cortez, Nancy Pelosi, Angela Davis, Van Jones, Ilhan Omar, Maxine Waters, and the entire DSA.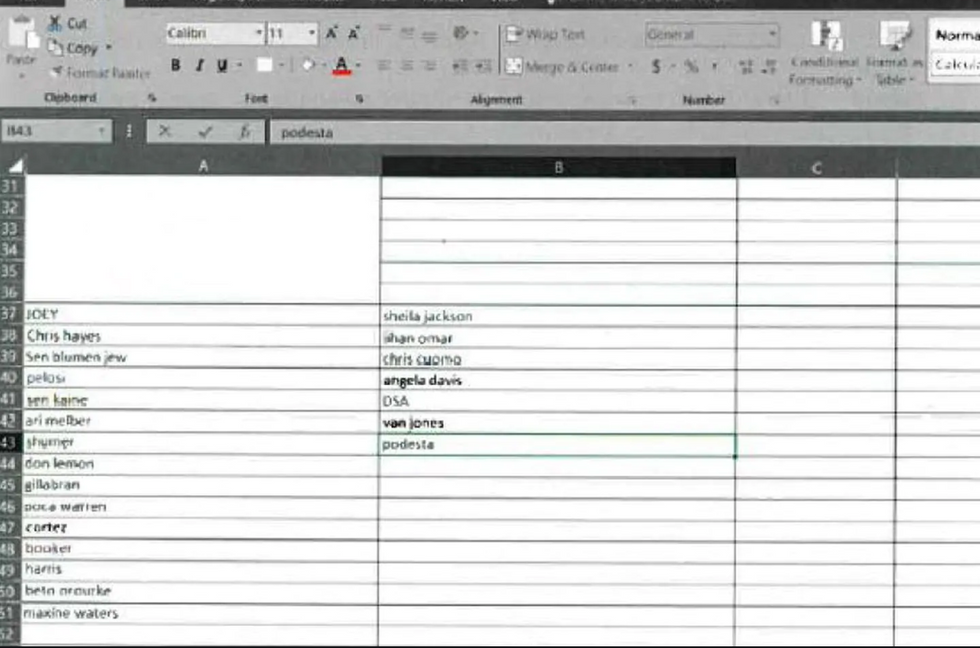 Media/Entertainment
Predictably, the prude brigade came out in force.
February 03, 2020 09:48 AM
The Super Bowl is over, and reports confirm we have a winner. The Kansas City Chiefs rallied to victory over the San Francisco 49ers. Both teams provided an admirable diversion between the commercials and the halftime show. But you can't have a Super Bowl without some controversy. We'll get the easiest one out of the way first. Donald Trump tweeted his congratulations for Kansas City but he forgot which state the team represents. He thought the Chiefs are from Kansas but they are in fact from Kansas City, Missouri. (The city gets its name in part from its proximity to the Kansas river.) Former Missouri Sen. Claire McCaskill, who might've had a few beers in her, gently corrected the president's geography.
Media/Entertainment
So, are they saying 'all pets matter'?
February 02, 2020 11:35 AM
It's Super Bowl Sunday ... or the day of the Big Game if you don't want to get sued. The expensive, often lengthy, star-studded commercials are arguably the main event, but one ad you won't see tonight is a bit of nonsense from PETA. The animal rights organization claims the NFL and Fox rejected its minute-long ad with extreme prejudice. Why? The NFL and Fox haven't commented, but I suspect it's because they watched it.
The commercial features cartoon woodland creatures taking a knee just like former football player Colin Kaepernick (he was blackballed, you know, and his career effectively ended). The ad closes with the message: "Respect is the right of every living being. #EndSpeciesism." Funny that PETA uses the word "respect" when Kaepernick kneeled during the national anthem to peacefully protest something specific -- America's ongoing legacy of racist brutality -- and PETA co-opted it for their own agenda.
I realize that PETA's goal all along is to make a scene and generate free publicity. However, this is honestly one of the dumbest things I've seen ... and not just on TV. Strap yourselves in and take a look.
News
She's got a plan for that!
January 31, 2020 02:31 PM
Clare Malone chatted with Stacey Abrams last November for FiveThirtyEight's "When Women Run" project. The interview dropped Friday and the BIG SCOOP is that the immensely talented and brilliant Abrams, who came within a few poll taxes of defeating Brian Kemp in the Georgia governor's race, is actively planning to run for president. This ain't breaking news, y'all. I know women aren't supposed to seriously pursue powerful positions unless their husbands, fathers, or Victorian-era guardians grant them permission first, but c'mon, who isn't running for president these days? It's like a political Olympics where all that's required to participate is bringing your own track shoes or ice skates. Abrams should be president now, but we'll have to restrain our inner Veruca Salts and wait a couple decades.