Pot Fanatics Ruin Obama's Attempt to Talk About Serious Things Again
News
January 30, 2012 01:40 PM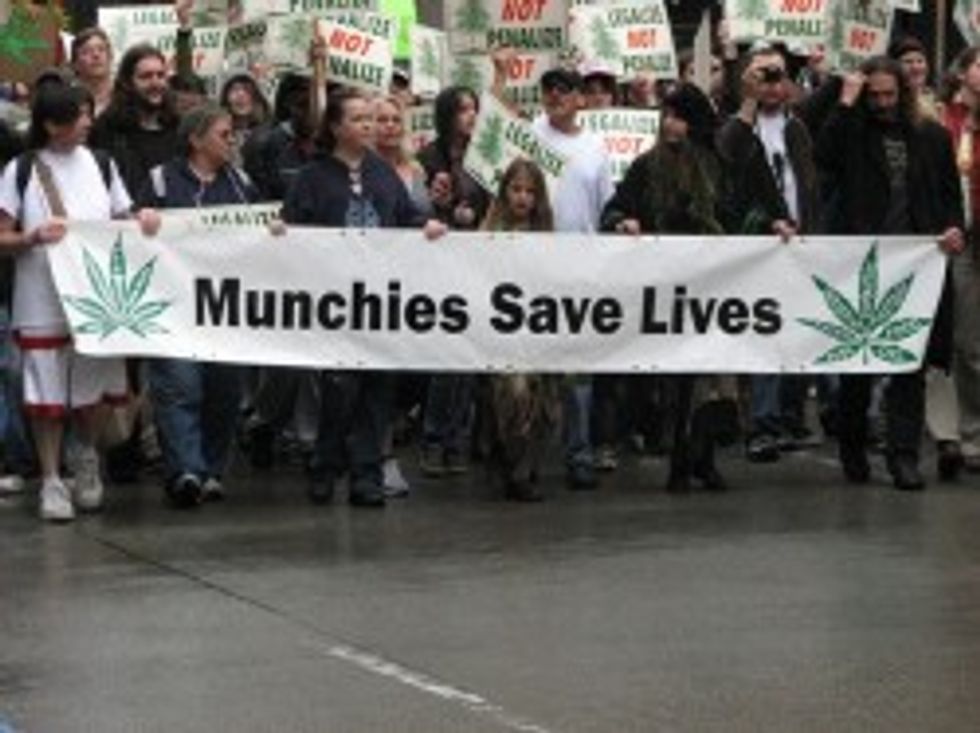 In another failed attempt to have a Serious Discussion about things that allegedly matter to the American people, like the invisibility of jobs, the mirage-like appearance of money and the light-as-air noggins of the land's lawmakers, the White House held a contest to see which American person-submitted questions President Obama should answer in a YouTube Q&A happening Monday afternoon, another installment of a thing they call "Your Interview With the President." AS USUAL, the people took a vote and said DRUGS! Basically everything was about drugs. The things that weren't about drugs had to be flagged for removal due to inappropriateness. Americant!
---
Some of the people have fair points, e.g. are marijuana users violent or otherwise dangerous, compared to alcohol users? How many people does marijuana kill, vs. alcohol? (Hint: not a lot. For one thing, according to this piece of research from the CDC, "other drugs" (not alcohol) are responsible for about 18 percent of car accident fatalities, but this includes all drugs, and "often" those drugs have been consumed with alcohol.)
The winning question on this topic was actually submitted by a former LAPD deputy chief of police, who now represents a group called LEAP (Law Enforcement Against Prohibition) (prohibition???) Says Stephen Downing:
From my decades of law enforcement experience, I've come to see our country's drug policies as a failure and a complete waste of criminal justice resources.
HE SHOULD KNOW! And if we're talking about how to align Obama's dreamy State of the Union proposal/ideas that cost a Kardashian wedding ten thousand times over with the brain-dead fiscal conservatism of the idiots who are somehow still here, stealing Americans' nonexistent money and using it to verbally disembowel each other, Mr. LAPD has a clue.
The Gallup poll that Downing mentioned, from October of 2011, does indeed show "record high" support of marijuana legalization. Interestingly, Americans 65 and older are still the ones most opposed to marijuana legalization. BUT...THE '60s!!!! DON'T THEY REMEMBER? What happened? Why won't you talk about it?
Pleasantly, the same percentage of moderates, independents and Democrats polled favored Legalizing It (57 percent, versus 35 percent of Republicans).
So even though someone from LEAP "won" a question with the President last year, and the President answered it, presumably nothing has been done to placate the potheads in the past 365 days. In fact, according to the Marijuana Policy Project, Obama now has the "worst" record on marijuana laws of the past eight presidents!
He clearly doesn't care! This was the face that Obama made when one of his handlers pitched him the evident softball question on marijuana during last year's YouTube thingy: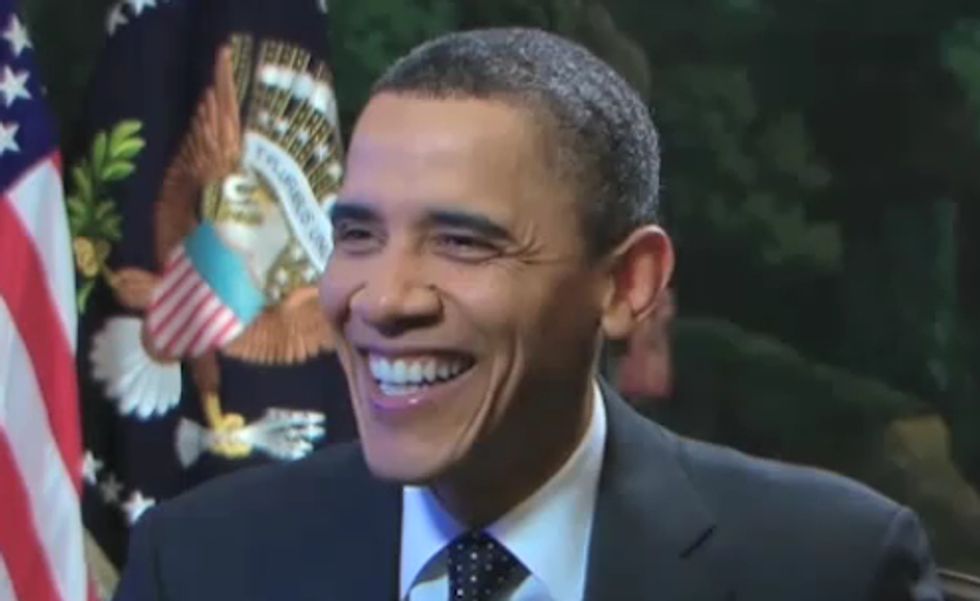 So in other words, ASK AWAY, ECCENTRIC CITIZENS! Anything to make our very real problems seem more FUN than the other guys ("guys" -- not to be confused with "one of the guys"). [LEAP]