Presenting Michael Steele's Dope Lessons Of Hip Hop!
News
September 03, 2009 12:15 PM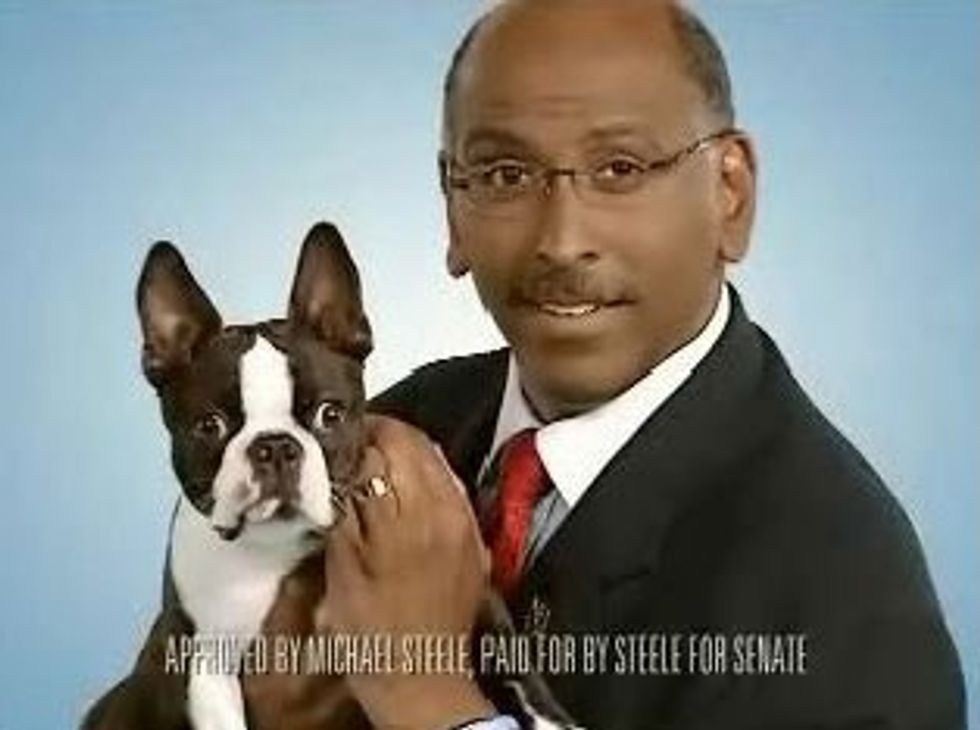 Michael Steele parodist Michael Steele stopped by Howard University the other day. Already, by now, you can see where this is going. Every single aspect of the event falls somewhere on the spectrum of "unmitigated disaster" to "accidentally segregating the audience." Next time Steele reserves the first two rows of seating for a large group of white Young Republican VIPs in a room full of black students, he might just want to go ahead and not do that thing. This is one of Michael Steele's many (3) invaluable Dope Lessons of Hip Hop! But what are some others?
---
3. Never Trust A Microphone That Isn't Your Own
"The special guests sat on the stage as Steele waded into the audience. 'I've got my own microphone,' he said, brushing aside a stage microphone that had been emitting ugly waves of feedback."
2. Names Aren't Going To Drop Themselves, Yo!
"'Our country can afford more than one Oprah Winfrey,' said Steele. But the hip-hop kept coming back in. Steele had talked about uplift with young men, alongside 'friend Russell Simmons,' the CEO of Def Jam records. 'Rev. Run was there.'"
and finally...
1. GOLDEN RULE: Mo' Money
So Steele had three kids sit on the stage for purposes of having them field questions about their futures. These kids, just being kids and not knowing any better, answered Steele's queries in earnest, unaware that Steele, in lieu of offering constructive advice, would respond simply by quoting the 1996 Notorious B.I.G. album, Life After Death.
"Three students, from Howard, George Washington and American Universities, sat onstage waiting for Steele. When he arrived, after a glowing introduction by the RNC's Angela Sailor ('shoes are not easy to walk in if you intend to be a trailblazer'), he conducted short interviews with them.

'I hope to go to law school and study business law,' said the George Washington student.

'Mo' money!' said Steele.

'Yes, sir!' she said. The laughter didn't go much further."
No, it had turned into knowledge by that point.
WONKETTE OUT.