Pretty White Growth Coming To Trees Near You
News
March 25, 2010 03:27 PM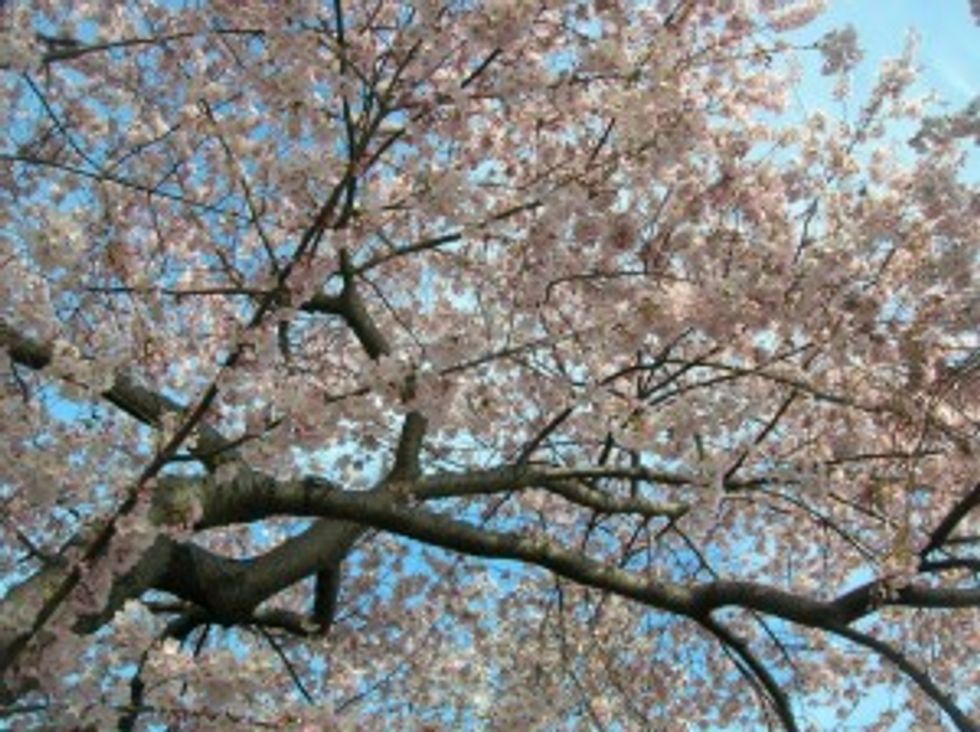 Think what you will about DC, but the city does have at least one thing going for it: the Cherry Blossoms. They're so pink and pretty, and even if it means thousands of out-of-towners are going to flock to DC this weekend, to be annoying and take photos of every flower they see, it also means lots of boozey free-for-alls and specialty eats, things we can all love and appreciate.
---
The Cherry Blossom festival runs March 27 through April 11. Here are some ways that restaurants are taking advantage of the cherry blossoms to rip you off, err... fun things you can eat and drink to celebrate this symbol of enduring friendship between the citizens of Japan and the United States:
And, there's also the Family Day/Opening Ceremony at the National Building Museum this Saturday, the National Cherry Blossom Parade on April 10, the Cherry Blossom 10-mile race on April 11 and thousands of other activities inspired by those little flowers and their capacity to unite a city, no a world, with their pinkness.