Project Veritas Dildo Lube Boats Itself Into $150K Penalty With SLAPP Suit Against Stanford University
Legal
August 08, 2022 04:20 PM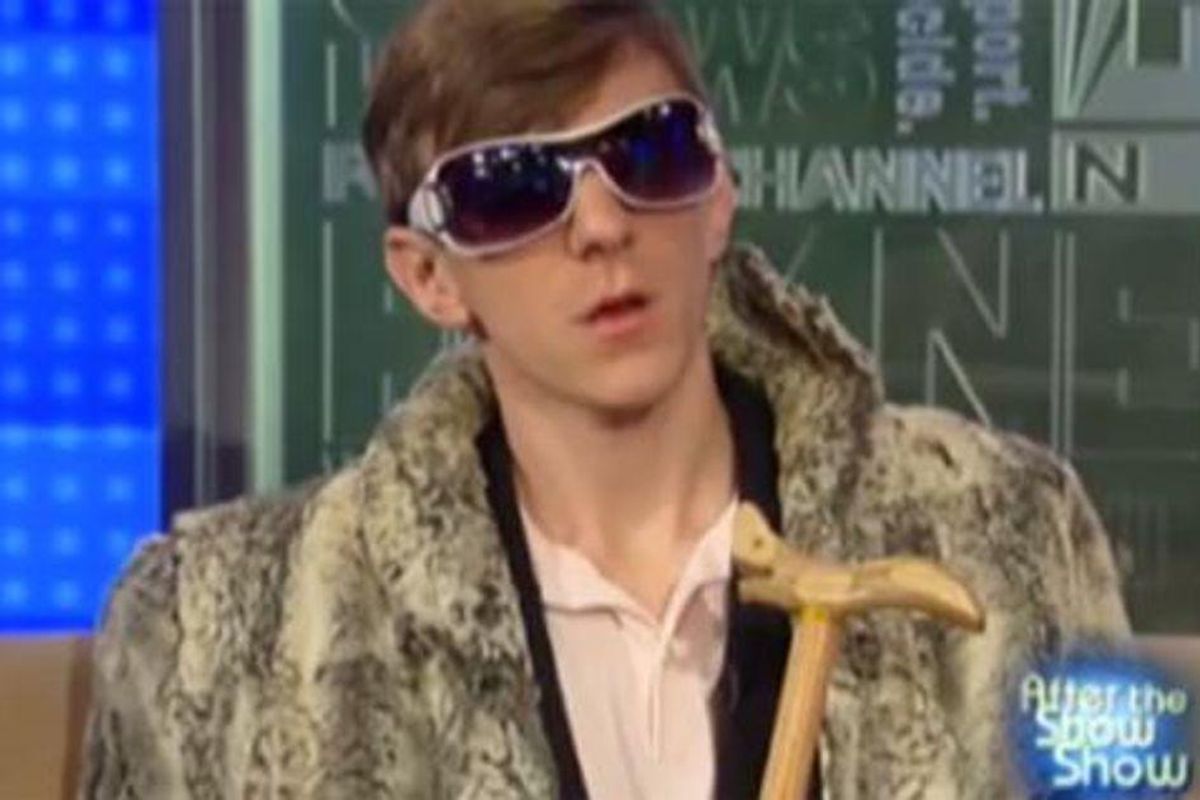 Hey, remember that time when Project Veritas made that hilariously bullshit video pretending that a man legally turning in ballots for his brother's campaign for the Minneapolis City Council was illegally "harvesting ballots" for Rep. Ilhan Omar?
Of course you don't, because you are normal. But your Wonkette remembers, and so does Stanford University, which just SLAPP-ed Veritas for legal fees after the shameless band of ratfuckers made the extremely unwise decision to sue the school for defamation over a blog post by the Election Integrity Partnership on the video's false claims and subsequent amplification online.
Project Veritas is the unholy spawn of the unclean loins of dildo lube boat enthusiast and amateur dramatics aficionado James O'Keefe, whose many exploits include an arrest for trying to wiretap a senator's office and peddling a woman's rehab diary in an attempt to discredit her father's presidential campaign. Its target audience is exactly the kind of person who would believe that Rep. Omar needed to cheat in 2020 to hold a seat where she took 78 percent of the vote in 2018.
---
In September of 2021, a year after the EIP published the post by distinguished professors at Stanford and the University of Washington, PV filed a batshit complaint suing the schools for defamation.
These completely false claims about Veritas' journalism were not the product of the EIP's mistake or confusion. Despite its name, Stanford and the University of Washington's "Election Integrity Partnership" is not dedicated to ensuring the integrity of elections or exposing voter fraud. Rather, from its inception, the EIP's entire purpose was to support Democrat candidates and politicians by seeking to silence conservative voices and by claiming to the public that there is no such thing as voting fraud or irregularities—and that any evidence of such is merely malicious propaganda spread by the political right.
Blah blah blah.
The case never got to discovery, thanks to Washington's newly enacted anti-SLAPP statute — that's a law designed to prevent "strategic lawsuits against public participation," for those of you unfamiliar with Devin Nunes and his oeuvre. In essence, anti-SLAPP laws allow for expedited disposal of junk lawsuits filed to suppress speech by subjecting the speaker to costly litigation. The universities sought to dismiss the suit under Washington's Uniform Public Expression Protection Act (UPEPA), and on May 17, 2022, US District Judge Thomas Zilly granted the motion, finding that the blog post contained "nonactionable opinions" and that "both of Project Veritas's defamation per se claims fail as a matter of law."

Naturally, those goobers appealed to the Ninth Circuit. But in the meantime, Stanford petitioned for attorneys fees in accordance with the UPEPA, and Judge Zilly granted the motion last week, ordering PV to cough up almost $150,000 for wasting everyone's time with this performative piece of crap.
Now, don't faint, kids, but ...
"Stanford was handed a dismissal on the basis that it published a report the court deemed non-factual — and now obtained a mandatory award of fees. Words have meaning, and we are appealing," a spokesman snarked to Reuters, which flagged the filing.
Try to imagine the unmitigated gall it would take to make a video falsely accusing an elected official of committing a crime, and then suing someone for defamation because they called you out on your bullshit. The mind fuckin' boggles.
OPEN THREAD.
[Reuters / Project Veritas v. Leland Stanford Junior University, Docket via Court Listener]
Follow Liz Dye on Twitter!
Click the widget to keep your Wonkette ad-free and feisty. And if you're ordering from Amazon, use this link, because reasons.
Liz Dye
Liz Dye lives in Baltimore with her wonderful husband and a houseful of teenagers. When she isn't being mad about a thing on the internet, she's hiding in plain sight in the carpool line. She's the one wearing yoga pants glaring at her phone.