Rahm Emanuel Will Really, Really Not Like Hosting This Mental Disabilities Panel
News
February 03, 2010 01:45 PM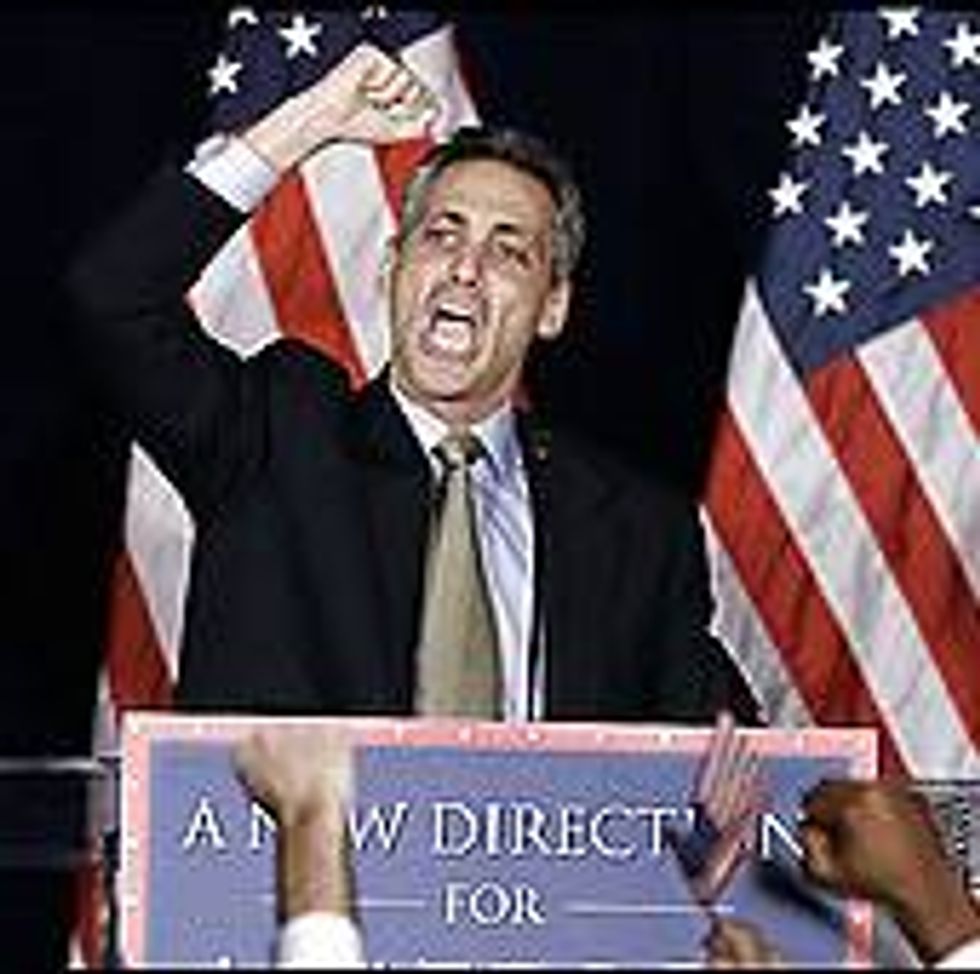 Monstrous hypertension record-setterRahm Emanuel has A LOT OF SHIT TO DO AND DOESN'T HAVE TIME TO FUCKING HOST THIS FUCKING PANSY-ASS ROUNDTABLE SHIT, but he will GET IT OVER WITH and then will you people SHUT THE FUCK UP FINALLY. Apparently apologizing for a PRIVATE FUCKING REMARK wasn't good enough for the FUCKING SHRIVERS and now what, he has to KISS SOME SHRIVER'S ASSHOLE and host a DELEGATION ARE YOU SERIOUS JESUS CHRIST OF FUCKING R--... WHATEVER YOU FUCKING CALL THEM... AT THE WHITE HOUSE, are you SERIOUS? FINE, let's just FUCKING DO THIS...
---
You want a panel FINE HERE'S YOUR FUCKING PANEL:
Washington Wire reported earlier today that White House Chief of Staff Rahm Emanuel privately apologized last week to the Special Olympics after the Journal reported that he used the word "retarded" in a derogatory manner.

But advocates for people with disabilities didn't think that apology, coming in a phone call to Special Olympics head Tim Shriver, was enough.

Now, Emanuel is taking his contrition one step farther – hosting a delegation of advocates, including two people with mental disabilities, at the White House.

A statement from the Special Olympics issued late Tuesday described the session as a "face-to-face discussion with Rahm Emanuel about the suffering and pain of people with intellectual disabilities that is perpetuated by the use of the terms 'retard' and 'retarded' as well as the damage that can be done by the casual use of the R-word – even if it is not directed toward people with intellectual disabilities."
THERE anything else? IS THERE ANYFUCKINGTHING FUCKING ELSE YOU FUCKING WANT Rahm to do, or can you FUCK OFF already?
The release said that the group will ask Emanuel to take "he R-word pledge at www.r-word.org and to join in the March 3, 2010 Spread the Word to End the Word campaign, as well as invite him to be a leader of change surrounding the pervasive and damaging use of the R-word."
They want Rahm Emanuel to GO TO A FUCKING HYPHENATED FUCKING WEBSITE CALLED R-WORD and TAKE A FUCKING MOTHERFUCKER PLEDGE.
FUCKSHITFUCK fine, JESUS FUCK.