Recalled WI State Senator Arrested For Being Drunk Driving Maniac
News
October 17, 2011 02:37 PM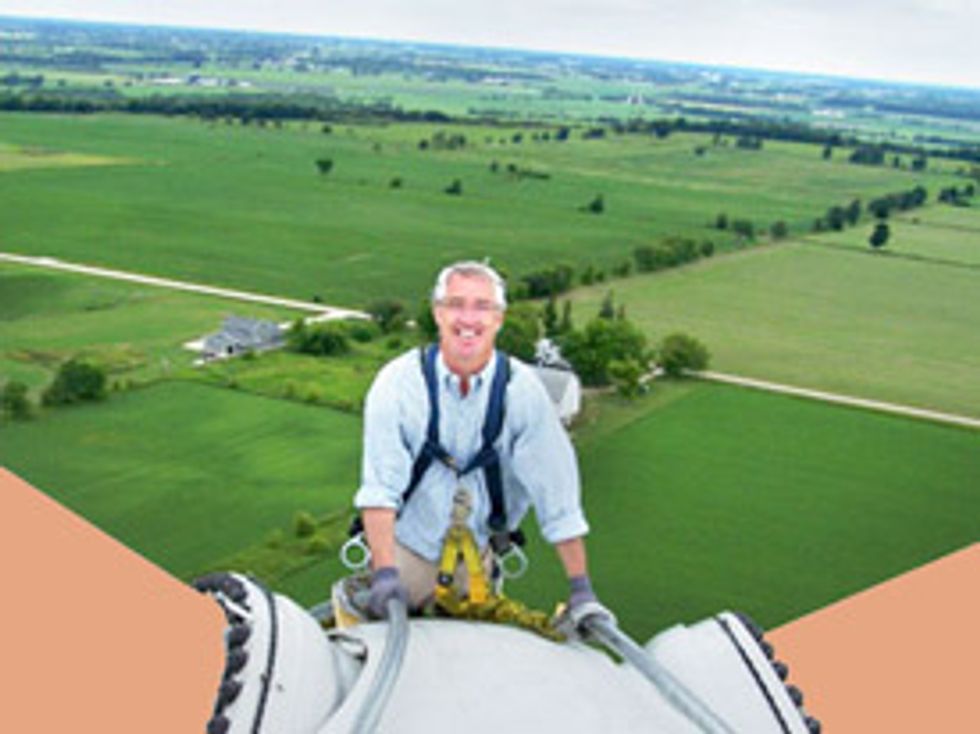 Former Wisconsin GOP State Senator Randy Hopper may have gotten his ass recalled from office for being one of Scott Walker's union-busting Kochmonster rat minions, but don't let this fool anyone into believing Hooper's all tapped out when it comes to terrorizing innocent citizens. Perish the thought: Hopperwas arrested Sunday afternoon for drunkenly careening down the highway in a black Suburban that was going "all over the road" according to the police dispatch. AND HERE YOU THOUGHT YOU WERE SAFE FROM RANDY HOPPER, WISCONSIN. That'll show em.
---
Hopper was driving around with his 25-year-old right-wing lobbyist girlfriend, the same one that made Hopper's then-wife join the recall election effort against him, because he's a ball sack.
Blue Cheddar has the dirt:
Dispatch logs list one of the passengers in the car as Valerie Cass, age 25.

Hopper lost a recall election earlier this year to Jessica King. The successful recall effort against Hopper was given a boost when Hopper's wife publicly agreed to sign the petition against then-Senator Hopper. She told petitioners that Hopper was no longer living with her and that he was living in Madison with his girlfriend.

That girlfriend is believed to be Valerie Cass, age 25. Emails between Hopper and Cass released during the recall campaign show Hopper assisted Cass in securing a high-paying state government job early in 2011.
At least there's one person in the state of Wisconsin that Hopper screwed who got a job out of it. [Blue Cheddar]