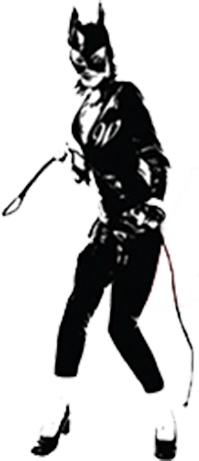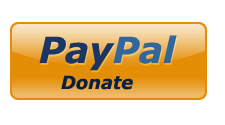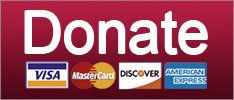 coronavirus
A major faith-healing church in California is scaling back its activities.
Bethel Church, a prominent faith-healing megachurch in Northern California, has ceased its hospital visits in order to protect said faith-healers from the coronavirus. They are also canceling missionary trips and advising members of their church — a church where the primary belief is that they can heal people — to wash their hands and stay at home if they feel sick, instead of coming in to the church to be healed.
In fact, they're going so far as to cancel services in Redding that normally attract upwards of 6,300 people who believe that all kinds of illnesses and injuries can be healed by prayer and "laying hands" on people.
Via The Sacramento Bee:
"Through email communications, signage, and church announcements, we are actively encouraging health practices and precautions to our whole community," Aaron Tesauro, a church spokesman, said in an email. "We believe that wisdom, modern medicine, and faith are meant to work together, and express the value for each in the pursuit of continued health and healing." [...]

"Though we believe in a God who actively heals today, students are not being encouraged to visit healthcare settings at this time, and moreover, are taught that even under normal circumstances, they must receive permission from both the facility and the individual before engaging in prayer," Tesauro said in the email.
That seems reasonable! But prior to the church making this announcement, students of Bethel's School of Supernatural Ministry (which I think we can safely assume is exactly like Hogwarts but with more Jesus) were freaking people out and touching five-year-olds without the permission of their parents at emergency rooms in the area:

Keep reading...
Show less
Religion
Not even Jeb! Bush's tax exemption helped :(
February 21, 2020 11:11 AM
The Holy Land Experience, a Jesus-oriented theme park that won a place on weird tourist attraction listicles for its daily reenactments of the torture and crucifixion of Jesus the Christ, announced this week it's laying off most of its employees. That means no more Passion Plays, no more spectacles depicting Peter bringing the Gospel to Rome, and no more educational Roman Soldier Training Camp for the kids. Romanes Eunt Domus, indeed! We aren't sure whether the big diorama of Jerusalem in Jesus Times will stay open, but maybe? The park's management says it plans to return to its original mission as a church and museum, and a diorama doesn't have a lot of moving parts.
The Tampa Bay Times reports the park is laying off darn near everyone.
On Friday, the theme park filed a layoff notice with city and state officials that it plans to eliminate 118 jobs, representing most of its employees, as of April 18. Those losing their jobs include 43 actors and musicians, plus dancers, media specialists, prop handlers, food service workers and support staff.
The layoffs didn't come as too big a surprise, since the park, owned by the Trinity Broadcasting Network, announced in January it would be ending all its theatrical productions and later said it was definitely staying open but also maybe looking for a buyer.
We bet that somewhere in heaven, TBN founders Paul and Jan Crouch are looking down from their $100,000 motorhome for dogs or their $50 million jet (it's there with them — you've heard of the spiritual plane, haven't you?) and crying at what's become of their beautiful ministry. Guess the audiences that made The Passion of the Christ a hit weren't willing to travel to see some bloody Jesus-whipping.
Keep reading...
Show less
©2018 by Commie Girl Industries, Inc