Remember To Send Your Rentboy a RNC E-Card Valentine!
News
February 11, 2011 05:01 PM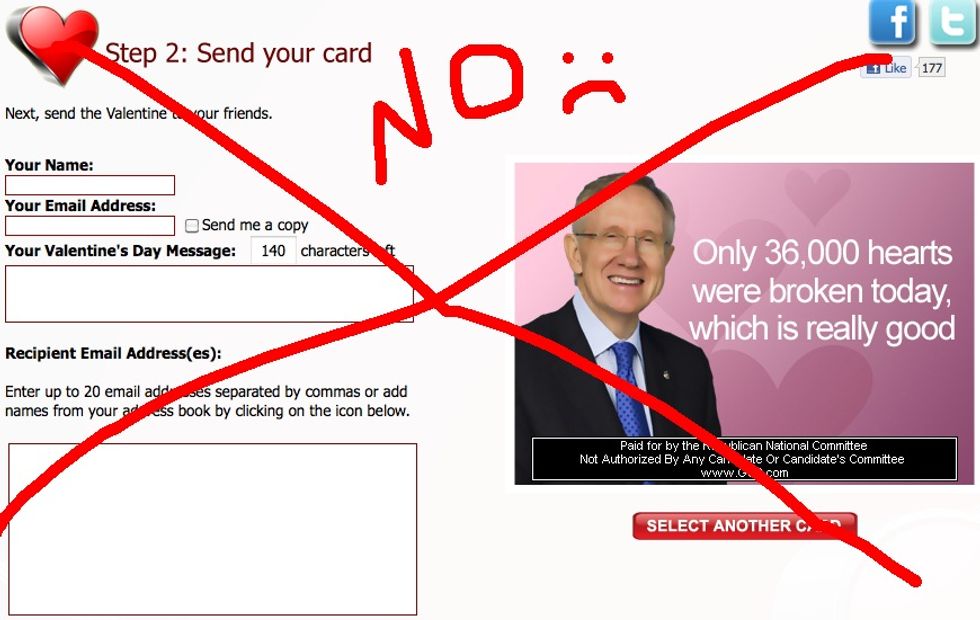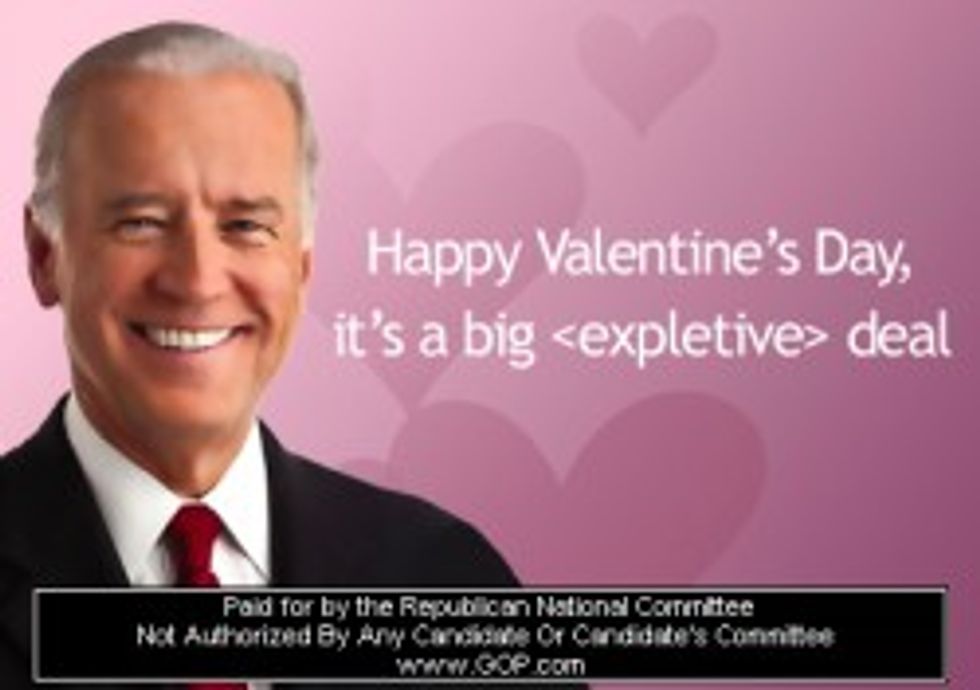 St. Valentine's Day -- the Christian holiday for masturbating alone in your room while you cry -- is fast approaching! But who knows, maybe you will meet your soul mate/a naked person on ChatRoulette tonight? Maybe! Either way, you should send one of these electronic RNC Valentine's Day cards to someone that you hate with all your heart. Because that's just what Reince Priebus wants you to do, for some reason.
---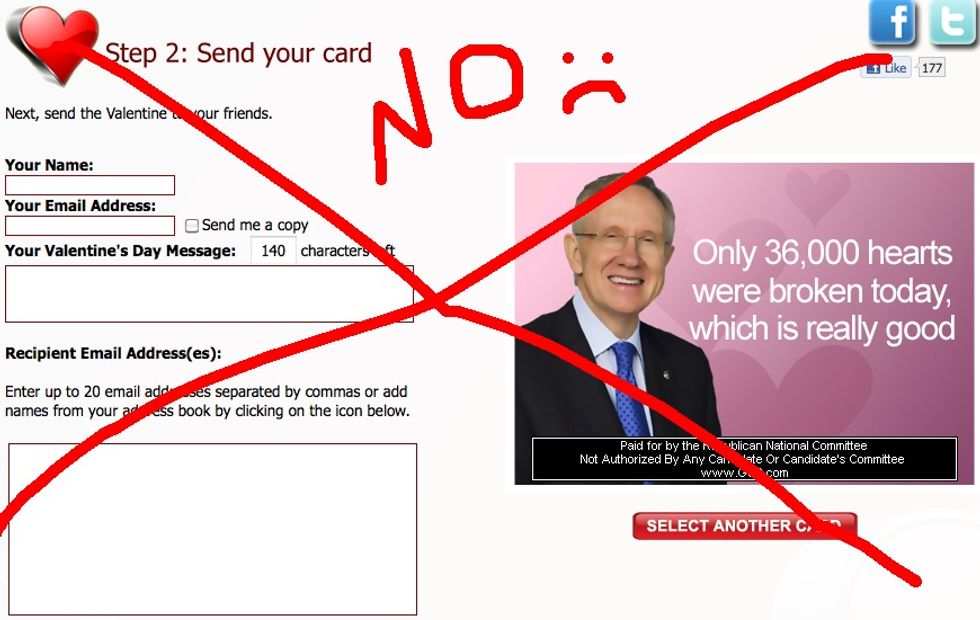 The ladies love it. [GOP Valentine]