Rep. Dr. Mike Kennedy, Esq., Will Protect Utah From Dangerous Hospitals
News
August 29, 2014 09:57 AM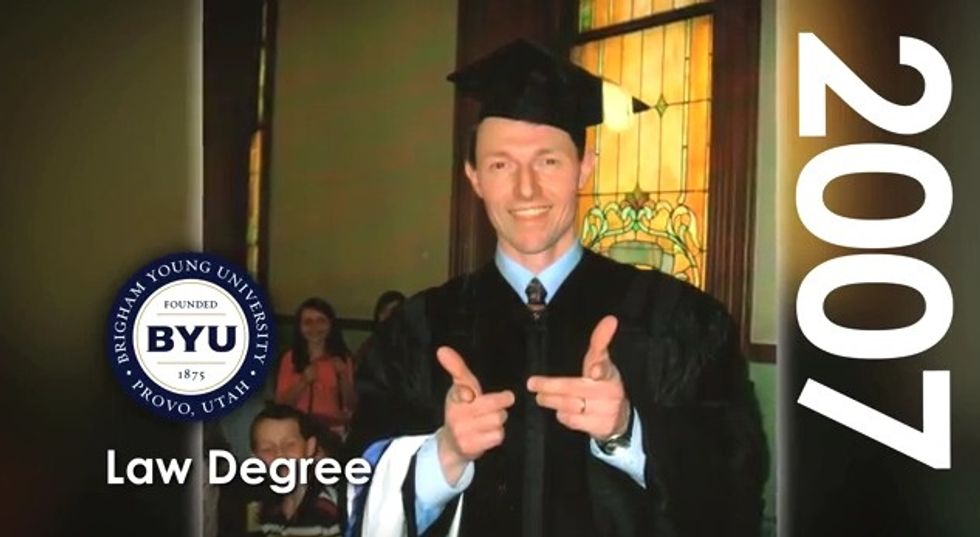 Image via Dr. Mike'sYouTube campaign video
---
People of Utah, did you know you are under threat by monstrous hazards that lurk behind gleaming facades, endangering your very life under the diabolical ruse of helping you avoid death? There could even be one of these hulking terrors right in your own neighborhood.  Fortunately, there is a kindly doctorman fighting to protect you from these deathtraps, these hospitals, by making sure you don't have access to them. That man is Dr. Mike, J.D., also known as state Rep. Michael S. Kennedy of Utah's 27th House District.
During a meeting of the Health Reform Task Force (which, luckily for all of Utah, Dr. Mike is there to steer in the right direction), a visiting doctor recounted a story of a man who had an extremely rare but serious reaction to pain medication while being treated for injuries from a car accident. Dr. Mike, who we reiterate is a practicing medical doctor himself, took this as rock-solid evidence to support his assertion that it is access to hospitals that is killing people, and the best thing for patients to do is just stay out of these places altogether (and, presumably, let Dr. Mike come to your house instead).
Sometimes access to health care can actually be damaging and dangerous, and it's a perspective for the [legislative] body to consider is that I've heard from National Institutes of Health and otherwise we're killing up to a million, a million and a half people every year in our hospitals and it's access to hospitals that's killing those people.