Rep. Explains We Have To Pass Obamacare Repeal To See What's In It. Deja Vu All Over Again!
News
March 24, 2017 01:06 PM
Republican Congressman Chris Collins of New York may want to rethink how he answered a question from MSNBC's Brian Williams last night, seeing as how he unintentionally echoed an out-of context comment that's dogged Nancy Pelosi for years. While telling Williams there are a whole lot of things people don't understand about the House's bill to repeal Obamacare that they'll just LOVE once it's passed and they have the opportunity to buy far crappier insurance for less money, Collins said,
---
In my district right now there's a lot of misunderstanding about what it is we're doing. And once we get it done, and then we can have the chance to really explain it.
Hey, that sounds a bit familiar, doesn't it? Remember when Nancy Pelosi said the actual contents of Obamacare would remain a secret, even to her, until it was rammed down America's throat and they found out what was in it? You remember that, right?
"We have to pass the bill, so that you can find out what is in it." Except for how Pelosi actually said a lot more than that, even making it clear that she knew what was in the bill, that her Democratic and Republican colleagues knew what was in the bill, and that when people started seeing the Affordable Care Act in their own lives, they'd get past their apprehension over it. Which they have, and which is why most Americans don't want the ACA repealed -- and they definitely don't want the crapsack the Republicans are trying to rush through.
Now, while we're wiling to believe Collins does know what's in today's iteration of the bill, he has a lot more 'splaining to do than Nancy Peolosi ever did; as she pointed out a couple weeks back, the ACA went through a far more transparent, open process, with multiple hearings, input from constituents, amendments from Republicans and -- not incidentally -- nearly a full year of work, not three weeks of rushing the bill through, with today's final House bill going to a vote before the Congressional Budget Office has even had a chance to estimate
how many people will lose coverage
with the
elimination of the ACA's 10 "essential health benefits."
Considering the speed and opacity with which this bill has been rushed through, Collins really is saying what Republicans have for years falsely accused Pelosi of saying. If it passes this afternoon, the Republicans' sad duffel bag of healthcare fail really will be passed before most people know what's in it. And of course, that's before the Senate tries to pummel the sorry mess into a shape moderate Republicans can stomach. So whatever the hell it turns out to be, like a Dragonball bad guy, it's going to be a while before it assumes its final form.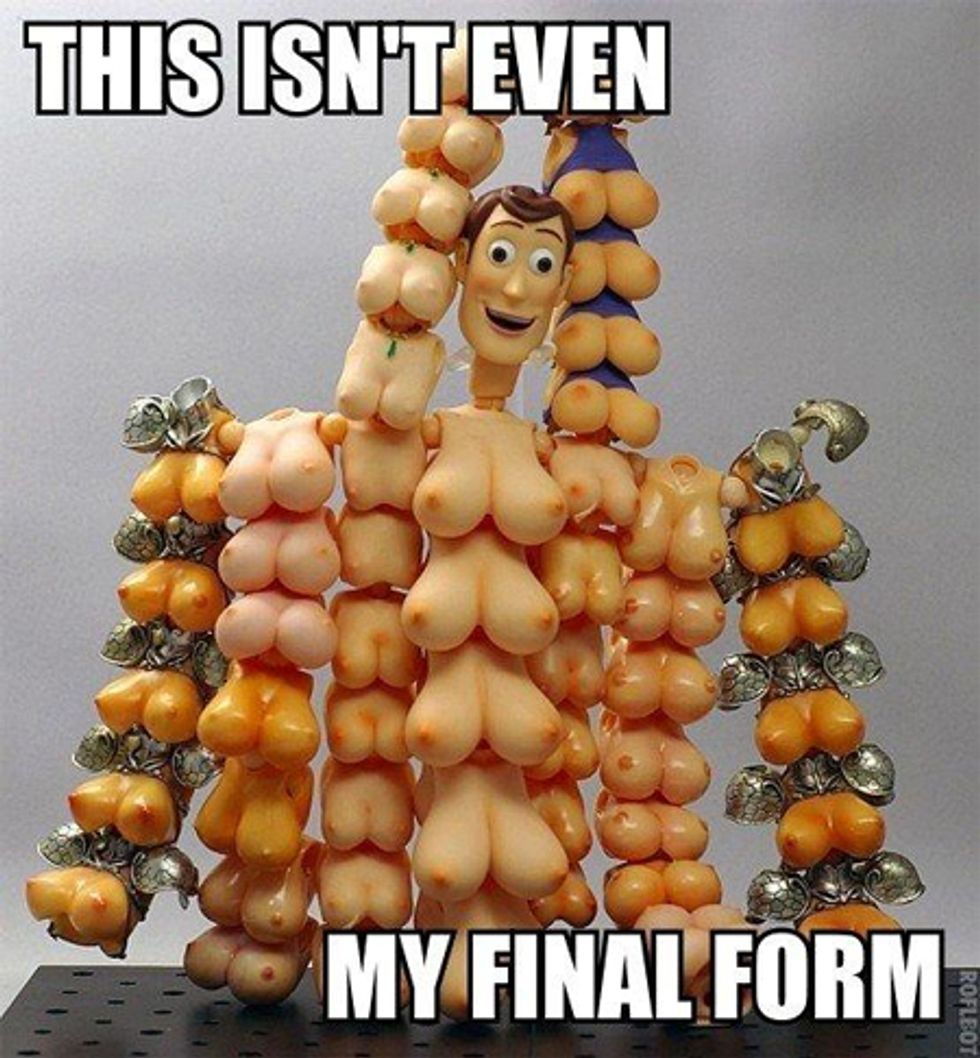 Update one minute after this post published: House Speaker Paul Ryan has "rushed" to the White House to apologize to President Trump for failing to repeal Obamacare, and now nobody will ever find out what was in it at all.
What a pity.
Yr Wonkette has evolved to become ad-free! Please help us stay that way by clicking the Donate bar below this article and sending us a few bucks.
[TPM / Vox / McClatchy/Marist poll / Quinnipiac Poll]