Rep. Paul Broun Not Content With Making House GOP Look Dumb, Will Run For Senate Instead
News
February 06, 2013 05:29 PM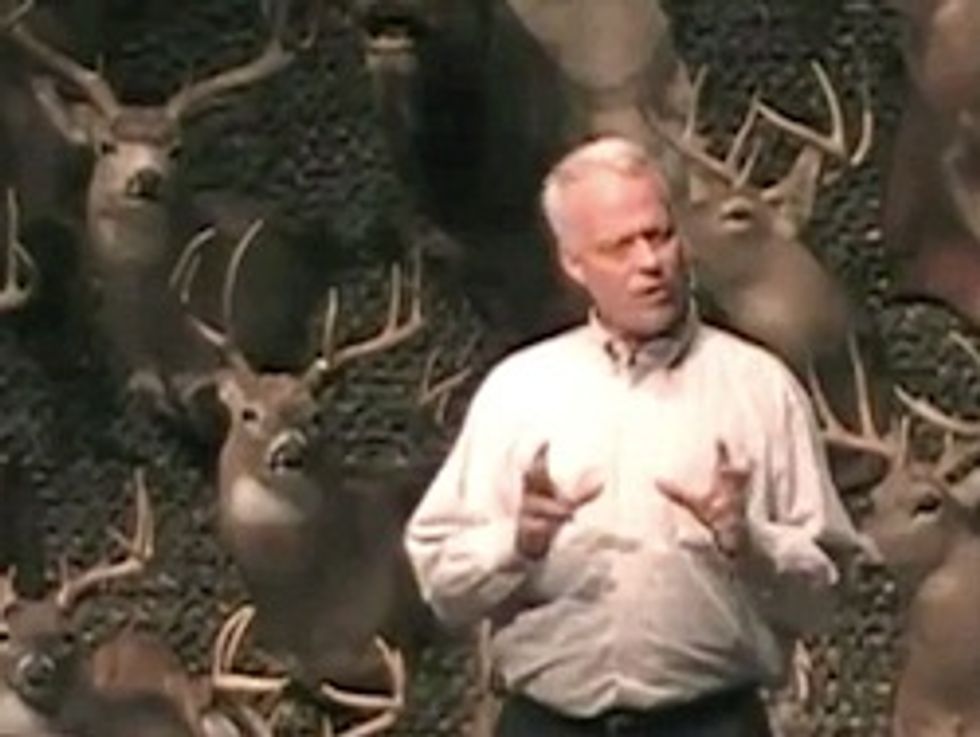 The wait is over! After weeks of breathless anticipation (and onetitillating Twitter rumor), Georgia Rep. Paul Broun has announced he is running for United States Senate, after an illustrious, storied career in the House that has lasted all of five years, and a chunk of a sixth.
---
While everybody else is focusing on which Republican dunderhead will run for the vacated seat up in Massachusetts, speculation has been quietly brewing over who will run for the open seat of Sen. Saxby "Map Genius" Chambliss. And right now, our hero Broun is the only one in the running!
From WaPo:
"We must have someone to lead the fight to stop this madness, and restore fiscal restraint to our nation's capital. Georgia needs a senator who will take a stand to stop the irresponsible spending. I'll be that leader," Broun said.
Yes, the problem in the Senate is a lack of leadership. Don't worry, Senate Republicans, here comes Paul, the doctor who doesn't "believe in" embryology. He will lead you. NOW something will get done. It's about time somebody heated up that cooling saucer with some whiskey and ignorance.
He is very experienced, you see, in many areas of public policy — at least the ones that are already decided for him, by the Bible. He brings a lot to the table. He knows the best place to decry basic tenets of science is in front of a giant wall of decapitated woodland creatures, for one thing, which is a bit of strategy you guys could frankly use a lot more of.
He is also a straight-talker when it comes time to talk about things he learned in medical school, which he now realizes are all lies, because he has gone insane for Jesus. He won't sugar-coat it for the nerds who think they know how old the planet is — the wandering shysters who put together the Bible know better, and if their answer is that the Earth was created sometime in the middle of Eisenhower's second term, well, then that must be the right answer. And if there's one thing you Republican Senate dudes need, it's more right answers. So vote Broun! Unless somebody even more ridiculous chimes in.
[WaPo]