Revenge Porn Extortionist Sentenced To 18 Naughty, Barely Legal Years in Jail
News
April 06, 2015 12:40 PM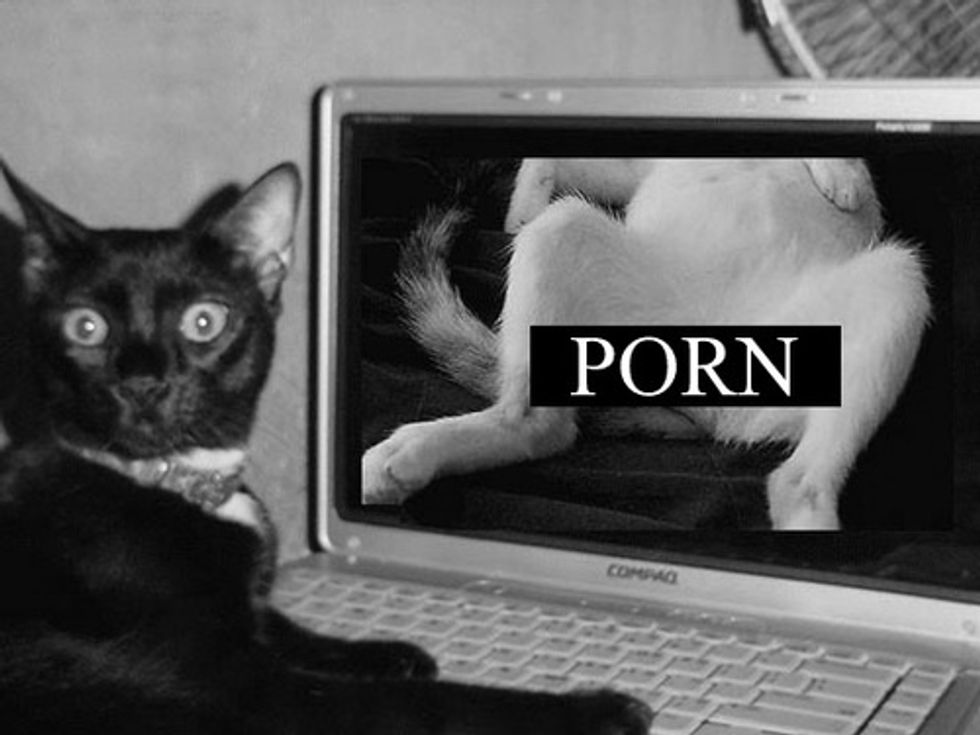 The operator of a nasty revenge porn scheme has been sentenced to 18 years just because he tried to extort money out of innocent people. But c'mon, man, how was he even supposed to know that was a crime?
---
For a little less than a year, Kevin Christopher Bollaert ran a revenge porn website where tiny-dicked jabronis could post their ex-girlfriends' nakie pics, complete with full name, location, phone number, and Facebook profile. Whatever would make these ladies leave them, wonders nobody. In his short time online, Bollaert hosted some 10,000 revenge photos of unsuspecting exes at ugotposted.com. It was bad enough being ACTUAL human slime, but Bollaert also had a lucrative side business through another website, ChangeMyReputation.com, where he pretended to be a lawyer charging the victims in said photos some $300 to $350 to get the pictures removed "pro bono," so he can add extortionist to his stellar resume. Cool scam, bro.
Or not a scam! According to Bollaert's defense attorney, her poor client may be a smut-peddling sleazeball (fact not in dispute), but he was just an innocent victim in all this because he didn't know what he was doing was illegal:
Women testified that the pictures had created embarrassment and stress that affected their jobs and their families. But Bollaert's attorney had argued that while the website was "sleazy," it did not violate the law.

"He didn't think he did anything wrong," said defense attorney Emily Rose-Weber.
Um, dude? Even the Rugrats had an episode about how blackmail was wrong.
She does have a point in that the actual act of revenge porn (porning?) wasn't yet illegal in the state of California when his website was still running, so the prosecutors instead nailed him on 21 counts of identity theft and 6 counts of extortion, which makes this case one of the first in the country to actually send someone to jail for the act of hosting revenge porn. Oh yeah, Bollaert isn't even the biggest kingpin in this apparently growing business (WHY IS THIS A THING?). Hunter Moore of Is Anyone Up infamy pleaded guilty only this February but hasn't been sentenced yet, and Yr Wonkette reported earlier about Craig Brittain, who thought that even though he violated countless people's privacy by throwing their jiggly bits up on the interweb, he could still petition Google to take his name off search engines. Because he's special. (Brittain seems to have invented the whole "pretending to be a fake lawyer riding to your rescue to remove the photos he himself posted." The FTC has punished him by making him promise not to do it again for 20 whole years.)
[contextly_sidebar id="0eeTk47oDBOI7tVBWNpB2CBEW1zCb9RE"]
Bollaert's case is strange because he seems to have earned himself the largest jail sentence of the bunch, what with Moore set for seven years in prison at most, and Brittain serving exactly no time at all (because he's vewy, vewy sowwy), but don't fret for Bollaert's plight just yet:
Bollaert was ordered to pay $15,000 in restitution to his victims and a $10,000 fine. Bollaert will be allowed to serve the sentence in a county jail rather than state prison under the judge's ruling.
Oh thank goodness. He got sentenced to White People Jail. He'll get to throw pizza parties with Matlock and Mr. Furley, and yuck it up to all the nudie pics he saved on his phone for safe keeping. Justice truly is blind, and her palms are pretty hairy too.
[LA Times / UT San Diego / AdamSteinbaugh / LA Times]