Rich White Bay Area Community Pretty Sure Little Brown Girl Doesn't Belong There
News
December 01, 2014 12:50 PM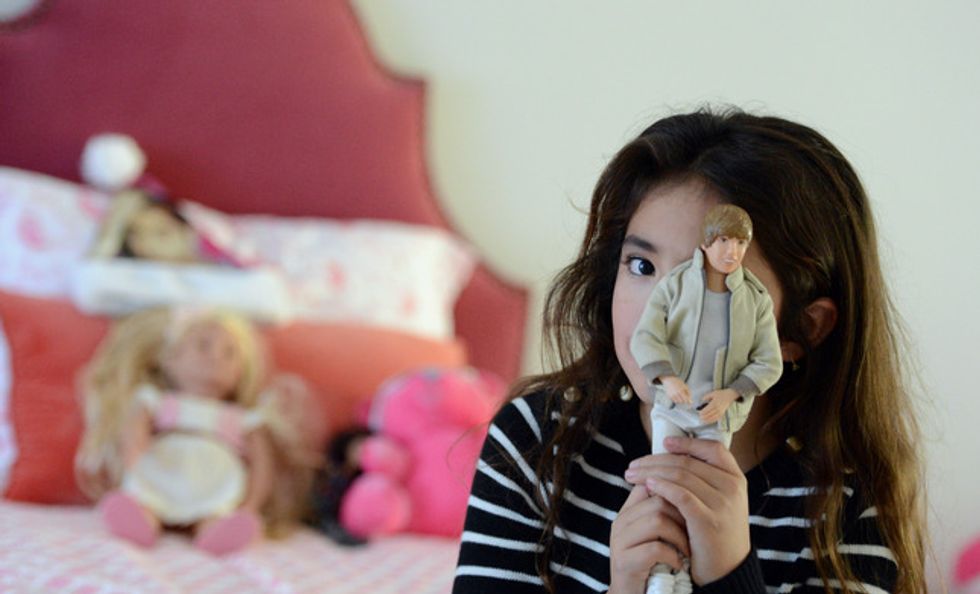 California is home to the Bradley effect, so in a way, this story shouldn't surprise us. Nonetheless, this tale is impressive for its imaginative completeness. It is a fully realized vision of the extent to which privileged white people can be horrible, how complaints don't matter unless they're registered by the right people, and how public shaming can still work. The story takes place in Orinda, CA, once named the second-friendliest town in America by Forbes. It was originally reported by Inside Bay Area:
---
[Seven-year-old] Vivian is Latina, her mother is hired help, and they don't own a house. Her single mother, Maria, works as a live-in nanny in the 4,000-square-foot home, and the comfortable life she has built for them appears to be crashing down.

In one week, Vivian must leave her beloved elementary school and move back to her grandmother's home in Bay Point because the Orinda Union School District is kicking her out.

Earlier this month, district officials hired a private investigator to find out if the 7-year-old girl actually lived in Orinda. They determined she did not, and they have given the energetic girl with long brown hair until Dec. 5 to leave her school.

"I'd be crying for a week," Vivian said through her gaptoothed smile. "I love it there."
Pretty heartbreaking stuff, but holy crap it gets worse. Vivian's mother, Maria, moved to the affluent community of Orinda to escape Vivian's biological father. Maria had slapped the father with a domestic violence protective order, but she kept her official mailing address at her mother's home in Bay Point, a town about 20 miles away. Those details became important when the school district's P.I. spoke with Maria.
When he was questioning the mother, the private investigator identified himself as an auto insurance reviewer. He gave her his business card, and "she recognized his name as the same investigator recommended to serve papers to her ex-husband when she obtained the restraining order." Maria became afraid that her ex was trying to find out where she lived, so she told the investigator that she lived in Bay Point, even though she spends the majority of her time living in Orinda.
So the school district determines that this Latina second grader is not truly one of them and must be banished to some lesser community. That didn't sit too well with Miriam Storch, the 35-year-old working mom who hired Maria as a live-in nanny. Miriam Storch is the white knight in this story, and she was rip-shit pissed.
Storch responded with a three-page letter [to the school district] detailing how Vivian and her mother spend every weekday and night at the Orinda house, while on weekends they split time at Vivian's grandmother's house. Vivian has her own bedroom in the Orinda house with her clothing, toys and Bible. She even has her own bathroom where she got to pick the paint color: pink.

The mother and daughter have their own shelf for food in the refrigerator and their own cupboard in the kitchen to hold the girl's cereal, vitamins and allergy medicine.

In her letter to the district, Storch explained that Vivian attends Santa Maria Church in Orinda, where she takes Communion classes, and she takes gymnastics and youth theater classes at the local community center.

It didn't work.
Of course it didn't work, because only the school district saw that letter. So Storch went to Inside Bay Area with her story, and then it got onto social media, and then EVERYONE was screaming about how the Orinda Union School District was terrible.
We mentioned the Bradley effect at the top of the post for a reason. This story has a "happy" ending, so long as you redefine "happy" to mean "grudging, shame-based, but ultimately correct."
After a torrent of community outrage over a move to investigate the residency claims of a second grader and then kick her out of her elementary school, the district has apparently reversed course and will allow the girl to stay, the family learned Friday.
The lesson here is that public shaming works. Especially among rich white people, especially in California.
[Inside Bay Area via Mommyish]
Follow Dan on Twitter.