Rick Perry Running for U.S. President of Chinese Cyber Espionage
News
August 15, 2011 09:31 AM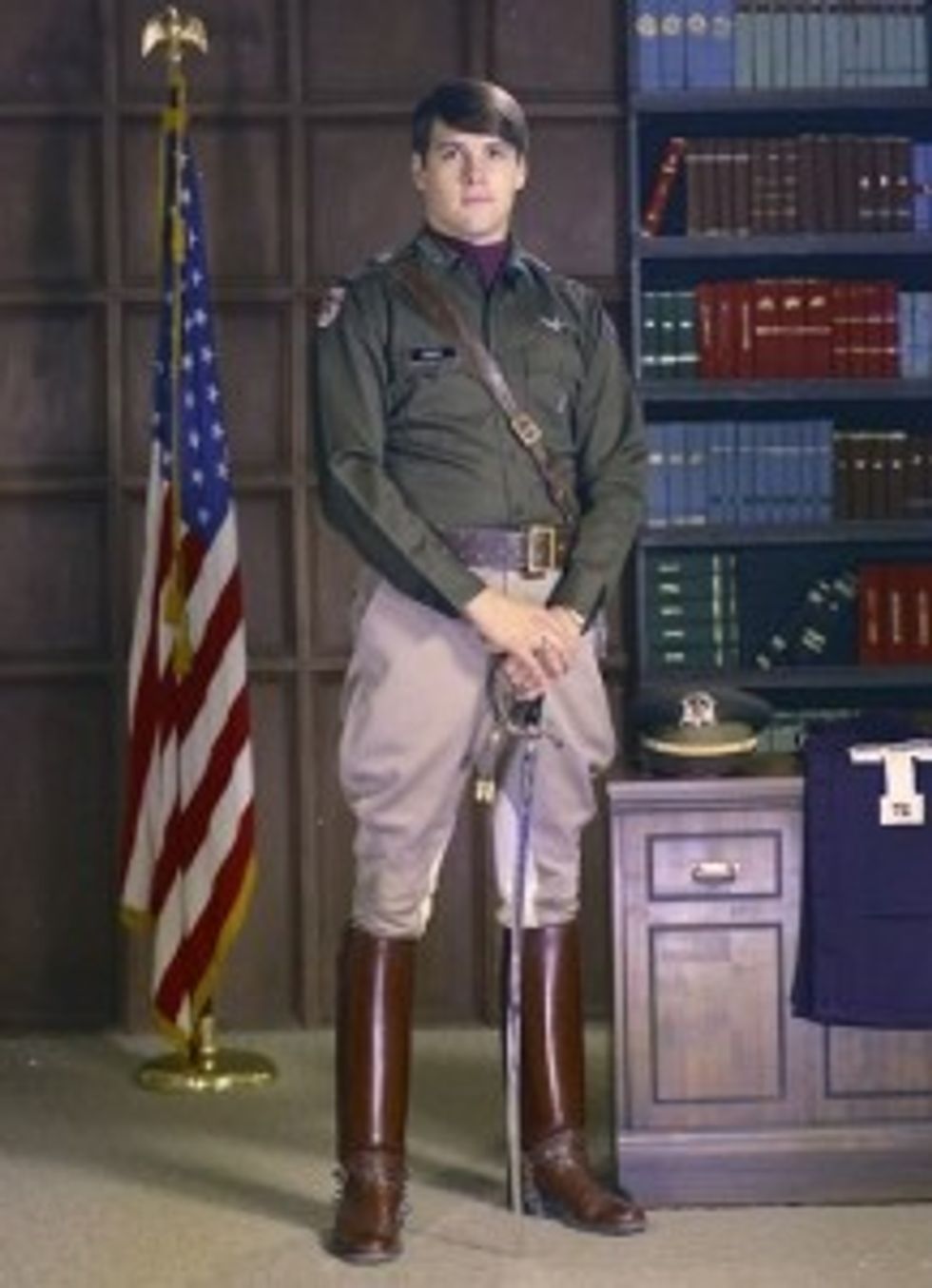 Narcissistic bozo drag queen Rick Perry is officiallyrunning for President of Are You Fucking Serious? here in this great nation of ours that has been "out of ideas" about who to put in the White House since 1980, an exciting decision that gives the green light to media outlets everywhere to examine just how grotesquely incompetent this pandering idiot really is before declaring him the only "viable" candidate in the GOP presidential race. What have we learned about Rick Perry so far this morning? As governor of Texas, Rick Perry invited Chinese telecom giant Huawei to do business in his state after national security experts from both the Obama and W. administrations told everyone, "do not even open these guys' emails because they are spies." Perry not only opened, but he clicked 86 times, forwarded it to his entire contact list and then traveled to China with taxpayer money to personally tell Huawei, "come stay at my house if you need to send out a few more of these." Hey guys, at least China writes back and offers some money once in a while, unlike God, said Rick Perry.
---
From the WaPo:
After a months-long courtship that included a trip to China, where he dined with the company's chief executive, Perry announced that telecommunications firm Huawei Technologies would base its U.S. operations in Plano. In a video of that October 2010 event — now playing on YouTube, courtesy of the governor's office — Perry praised the company's "really strong worldwide reputation" and its chairman, Ren Zhengfei, whose straight talk he said reminded him fondly of West Texans.
While Perry focused on Huawei's ability to create jobs in a sluggish economy, national security experts in both the George W. Bush and Obama administrations had concluded that the global telecom giant poses a potential cyber-security risk to the U.S. military and businesses. Three times since 2008, a U.S. government security panel has blocked Huawei from acquiring or partnering with U.S. companies because of concerns that secrets could be leaked to China's government or military.

Perry campaign spokesman Mark Miner said that "if there are national security issues surrounding this company, they should be fully looked at." He characterized Perry's main involvement with Huawei as just "a ribbon-cutting for a company that was creating jobs here."
Let's repeat that: Perry went all the way to China, had dinner with the CEO to lobby him to bring jobs to Texas, and then Perry's spokesman says, "eh, he was just showing up for the free food at the ribbon-cutting."
Seriously. Just, seriously. Maybe it is time for America to start electing Canadians. [Washington Post]