Rick Perry's Amazing Jose Cuervo Joke Falls Flat With Latino Audience
News
June 24, 2011 12:23 PM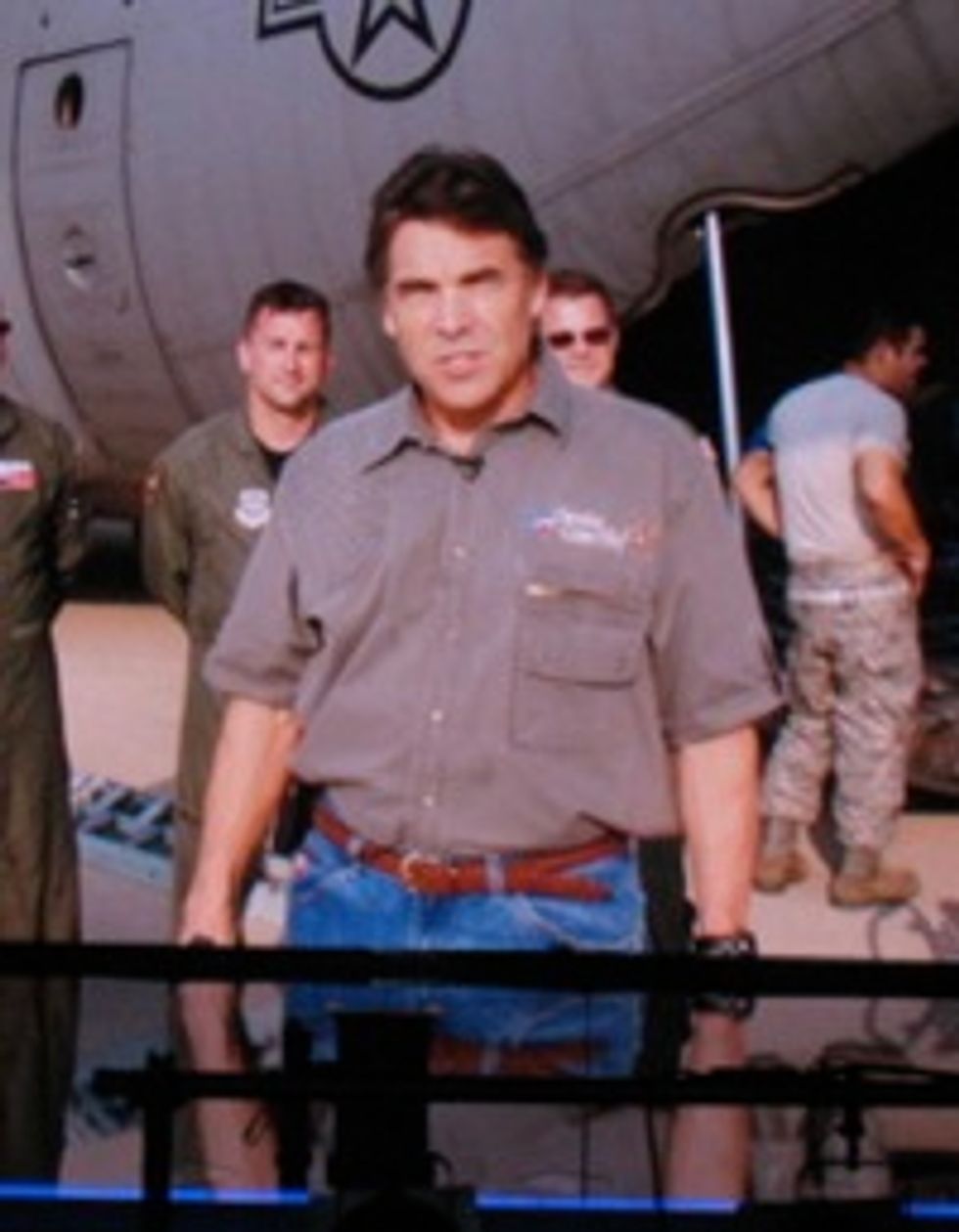 Rick Perry probably gets points just for going in front of a Latino crowd that was likely to be hostile to him (just kidding, no he doesn't). But instead of just yelling racial slurs or "GO BACK TO MEHEECO" or any of those standard illiterate things that Texas GOP politicians cry out in their sleep or doodle in the margins of their draft anti-immigration bills, Rick got up and tried for once to win some of them over now that he maybe would like their presidential votes. How does Rick Perry woo Latino voters? ...With jokes about Jose Cuervo!Get it? The Mexican-speaking people, they all love crappy tequila so much they name their kids after it? No, nobody laughed at that one.
---
From the AP:
Gov. Rick Perry received a tepid response when he addressed the National Association of Latino Elected and Appointed Officials on Thursday, joking about the pronunciation of a Hispanic appointee's last name and frequently staring blankly at the audience when they failed to respond to his conservative applause lines.

In his defense, Hispanic politicians had earlier spoken passionately against his policies, deriding them as hurtful to Hispanics. Perry chose to ignore those topics and instead touted his appointments of the first Hispanic women to serve as secretary of state and to both of the state's highest courts.

But a joke about how perfect it was to appoint Jose Cuevas to the Texas Alcoholic Beverage Commission because his name sounds like Jose Cuervo — a brand of tequila — fell flat. Perry struggled to regain his confidence as he described Texas as a land of opportunity.
Poor Rick Perry. These people are just way too politically correct. [AP]