'Right To Work' Possibly The Least Awful Thing To Happen In Michigan This Week
News
December 13, 2012 09:53 AM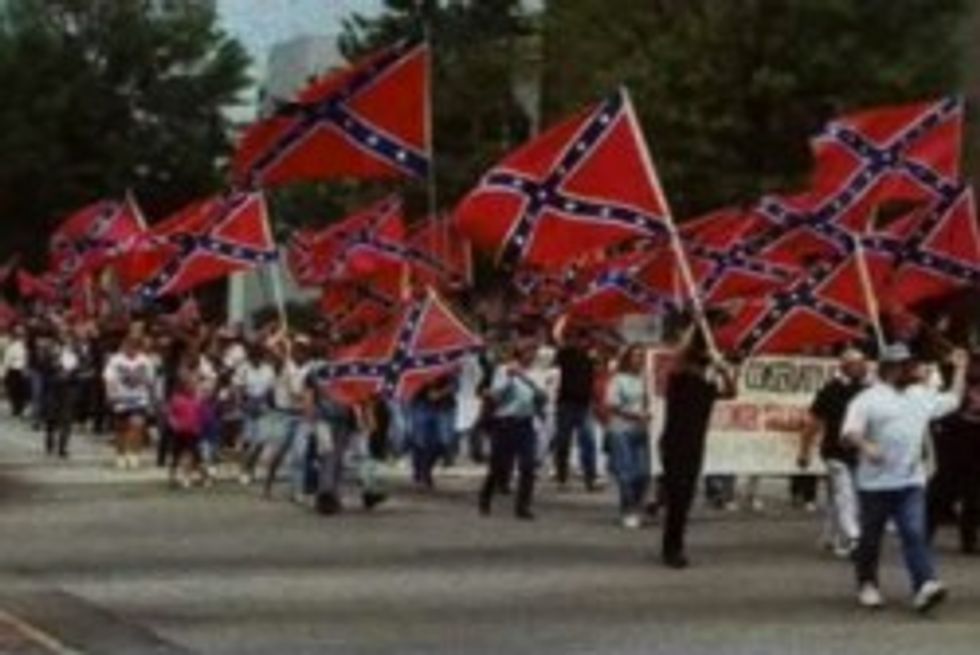 While everyone was focused on nerd-strongman Rick Snyder and theCouncil of Conservative Citizens Michigan legislature passing Right to Work with the deliberation normally required to order from the Taco Bell drive-thru, Michigan's government was busy doing all kinds of other terrible things during their lamest of lame duck sessions. Let's take a look at some items under consideration as part of Lansing's plan to turn Michigan into a backwater that makes Saudi Arabia look progressive and Appalachia seem prosperous.
---
How about a law that allows medical professionals to shirk their professional obligations? They're on it:
Republican-backed Senate Bill 975, the "Religious Liberty and Conscience Protection Act," passed the Senate last week. It was reported with changes from the House Insurance Committee on Wednesday along party lines with Republican support. Committee Chairman Pete Lund, R-Shelby Township, said he expects the bill to pass.

Since 1978, state law has allowed hospitals, doctors and other medical professionals to refuse to perform abortions.

The new bill goes beyond that, allowing employers and health insurance providers to refuse to pay for abortions, contraception or other services and medications that they oppose as a matter of conscience. Similar legislation has been discussed by lawmakers for about 10 years.
Let's say you caught the clap and your urologist is a Shaker or something crazy like that. If you follow this proposed law to its logical conclusion, a Shaker doctor could totally refuse to prescribe penicillin because that burning discharge is God's way of punishing your sexual impurity. Treating such a medical condition medically violates his conscience. That won't actually happen, of course, because in real life these crises of conscience only occur when with dealing with those lady parts that shall not be named in the Michigan legislature. Also, there just aren't that many Shaker urologists anymore. Best part? This is just one of many dumb bills primarily targeting health care for women!
Oh, but they aren't done yet. There's more.
A House bill to bar use of "foreign laws that would impair constitutional rights" was on Tuesday's House agenda. Rep. Dave Agema, R-Grandville, sponsored the bill, which doesn't specifically mention the Islamic legal code called sharia. However, the bill's supporters have said they are concerned about the use of sharia spreading.
Agema, who just yesterday was as excited as Larry Craig in a men's room because riot police were macing American citizens, must be extra-worried about Sharia since he thinks President Obama is a Muslim. He also thinks buying clothes for orphans is a waste of taxpayer money. Incidentally, the Michigan Catholic Conference opposes this Sharia bill so Catholic bishops are your new secret Muslims.
What else? What else could Michigan do to attract more and better jobs the festering corpse of Lester Maddox? How about a bill that lets you carry guns into schools and churches and sports venues? Yes, please.
Gun owners with concealed weapon permits could get additional training that would allow them to carry their concealed firearms in schools and at sporting events on school property under legislation approved Wednesday by a Michigan House committee.

The bill, OK'd 7-2 by majority Republicans along party lines, is awaiting potential final votes before lawmakers conclude their lame-duck session.

Michigan now prohibits people licensed for concealed weapons from carrying them in schools, day care centers, sports arenas, bars, places of worship, hospitals, dorms and casinos. They can, however, openly carry their guns in schools and all other places except federal buildings, courthouses and casinos.
Hey, that's fantastic. What could possibly go wrong if the always well-behaved and sober Lions fans brought guns to Ford Field? Probably nothing.
Someone really should contact Rahm Emanuel about all this. Chicago will need to build refugee camps to handle Michigan's dwindling minority of literate residents who will likely seek asylum in the Windy City. Those people won't stick around for the idiocracy Lansing is constructing, that's for sure.