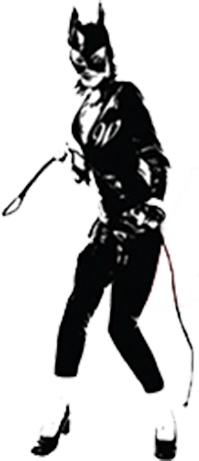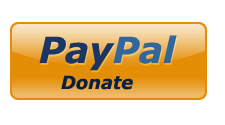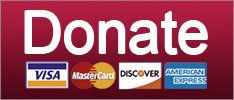 Impeachment
Ryan turns on old buddy Mitt Romney because of course he would.
February 22, 2020 11:45 AM
Thursday, someone on the Fox News mothership dared suggest that Donald Trump was anything less than magnificent. During an appearance on "Your World with Neil Cavuto," A.B. Stoddard of RealClearPolitics compared Trump's 2016 debate performances to Mike Bloomberg's Elizabeth-Warren-assisted autopsy Wednesday night.
STODDARD: I think that Donald Trump had disastrous debate performances. Many answers were so cringeworthy. You just couldn't even believe that he was standing on the stage. And he's president.
The mad king was unpleased.

Narrator: Donald Trump did not win any of the presidential debates. He embarrassed himself and his loved ones, if he has any. Trump blamed this glitch in the Fox News Matrix on Paul Ryan. The former House speaker is on the board of Wolfram & Hart whatever evil global entity currently owns Fox News. There were articles about how the former Republican House speaker was going to influence the network from the inside to take down Trump. That was obviously all bullshit. He's now more of a Trump stooge than ever.
Media/Entertainment
Somebody get the president a blanket and his pacifier, please.
February 11, 2020 03:52 PM
Last August, Donald Trump was whining about a thing (no way!), and it was a movie called The Hunt, which, according to what simpleton conservatives on the internet had heard, was a jolly goodtime comedy story about some rich liberals who decided to go hunting for Donald Trump's deplorables and murder them a whole bunch. In the view of the right-wing internet, the existence of this film, which they had not seen, was just more proof that Hollywood was out to get them and murder them and turn them all gay, probably, we don't know, but they are usually whining that Hollywood is turning them gay, we think.
Anyway, the movie's release date got canceled, ostensibly because there had just been a couple of very bad mass shootings in America, which was hard to swallow because when have there ever not just been a couple of very bad mass shootings in America? It might have also been canceled because Donald Trump was tweeting things like this:
Point is, a hullabaloo occurred, and everybody involved with the movie decided to pull it back in August.
We hadn't heard of the movie until Trump started tweeting about it and learned that Fox News was mainlining the manufactured controversy about the film like it was crushed up Viagra on Rush Limbaugh's asshole. "Huh, we might want to see that movie," we thought, because we actually read some of the articles about it that weren't just wingnut howler monkey screeching, and learned it was a bit more complex than they were describing. For one thing, as its creators and writers — the same writers as the "Watchmen" not-TV-it's-HBO show, which Rebecca says is "enthralling" and therefore she will definitely watch this movie — explained many times, it's intended as satirical comment on American society, not as a literal how-to guide for hunting Trump's deplorables. For another thing — well, we don't know "for another thing," because like everyone else, we haven't seen the damn thing!
All of this is to say that the movie is coming out after all, on March 13. Ahead of its new release date, the studio is marketing it with a poster that says, "The most talked about movie of the year is one that no one's actually seen."