Republicans Still Trying To Figure Out How To Get Rid of Michael Steele
News
December 21, 2010 10:22 AM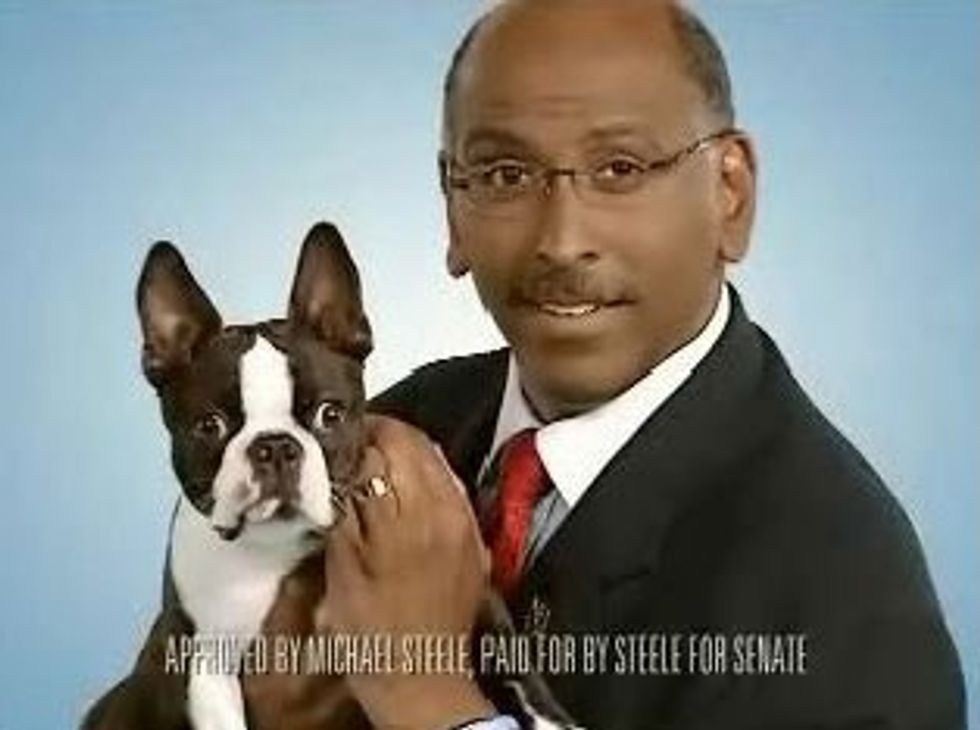 Michael Steele ruined everything that is sacred about the God's Own Party by running for re-election as chairman of the RNC, even though he is a silly individual who didn't do a very good job. This leaves the party isstill struggling to figure out how to get rid of him because he's, well, one of those. Of course, many had played the trite card by assuming Steele would play "the race card," because that is how all non-white people attain and keep their political power, surely. Someone named "Mr. Bopp" said this out loud, to pre-empt Steele's THE RACE CARD, but Michael Steele called this man dumb, because, according to Michael Steele, Michael Steele is the reincarnation of Abraham Lincoln.
---
From a radio interview last week:
STEELE: Well, Mr. Bopp is an idiot. If he took that away from, and I don't want to be crass and I don't want to throw stones at him but I just think that's an idiotic statement to make. I refer to myself as a Lincoln Republican, that's who I am. I define myself through the party origins, the party that spoke to and about the freedom and emancipation of all people, not just black folks. […] Jim Bopp has been against my chairmanship from the very beginning, and I understand that, maybe it has something to do with my cutting his million dollar contract with the RNC, I don't know. Regardless of that, the reality of it is, it's crazy.
"Oh Snaps! Oh Snaps! Oh Snaps! Oh Snaps!" Michael Steele was thinking in his head, as he said this. (Also, for this entire interview, his voice was autotuned.)
One of Steele's opponents, a man named Gentry Collins, thinks this Kidz Bop guy is not an idiot. This is important because this guy's name is Gentry Collins. So yes, the black guy could be replaced by a white man named Gentry Collins. That name is a pretty plausible argument for the use of a race card, actually. [Ben Smith/Think Progress]