Robert Frank to Describe Americans, to America
News
March 25, 2009 11:30 AM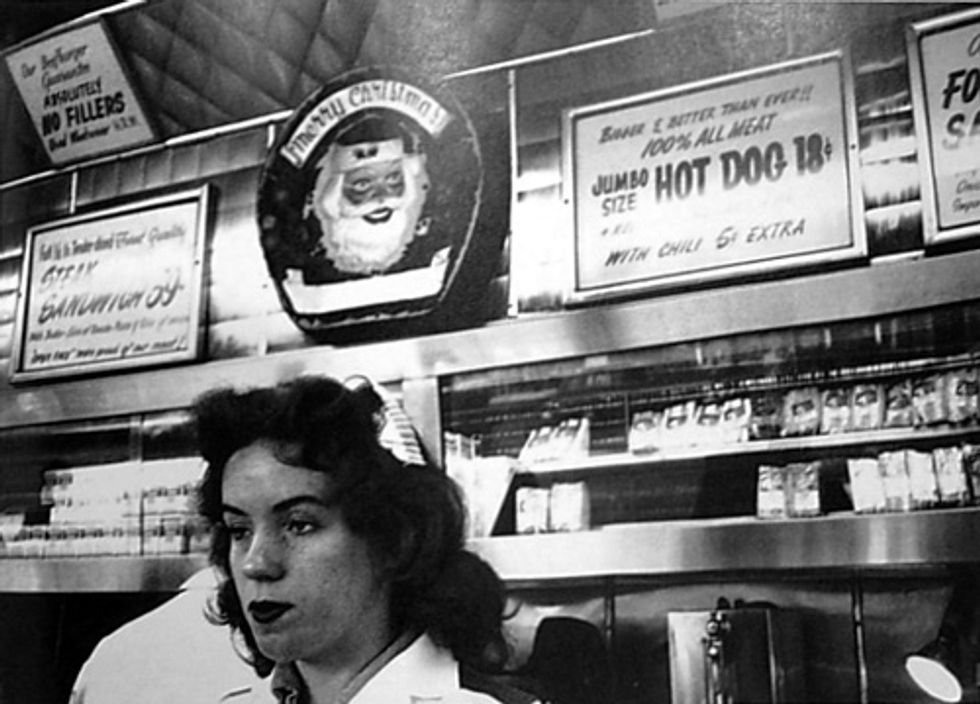 Robert Frank, the photographer who just may be the subject of the National Gallery of Art'sLooking In: Robert Frank's The Americans, worked alongside Allen Ginsberg and Jack Kerouac in deconstructing America's idea of itself in the 1950's. Though "derivatives" do most of the heavy lifting in depantsing America these days, Frank is still around and will be sharing the horror he's witnessed tomorrow afternoon.
---
For his book The Americans, Frank spent several years in the mid 50's criss-crossing the country and photographing all that was pretty, weird, or wrong with what he saw. He took thousands of photos, which were whittled down to 83 for his book. The exhibit at the Gallery, featuring all 83 photos, as well as dozens of outtakes, notes, and pieces from other parts of his career, shows cafe workers, homeless people, politicians and starlets living the American nightmare.
If Frank's work seems sort of obvious now, it's only because it so heavily influenced the photographic styles and cultural perceptions that succeeded it. Looking In is a pretty stunning exhibit, and must-see for anyone interested in photography. Hearing him speak about it can only sweeten the deal -- his lecture starts tomorrow at 3:30PM in the East Building Auditorium, and a podcast will be available later here.
A Conversation with Robert Frank, Thursday at 3:30PM, East Building Auditorium [National Gallery of Art]