Romney Campaign Announces Its Perfunctory Black Outreach Thingy
News
September 05, 2012 04:46 PM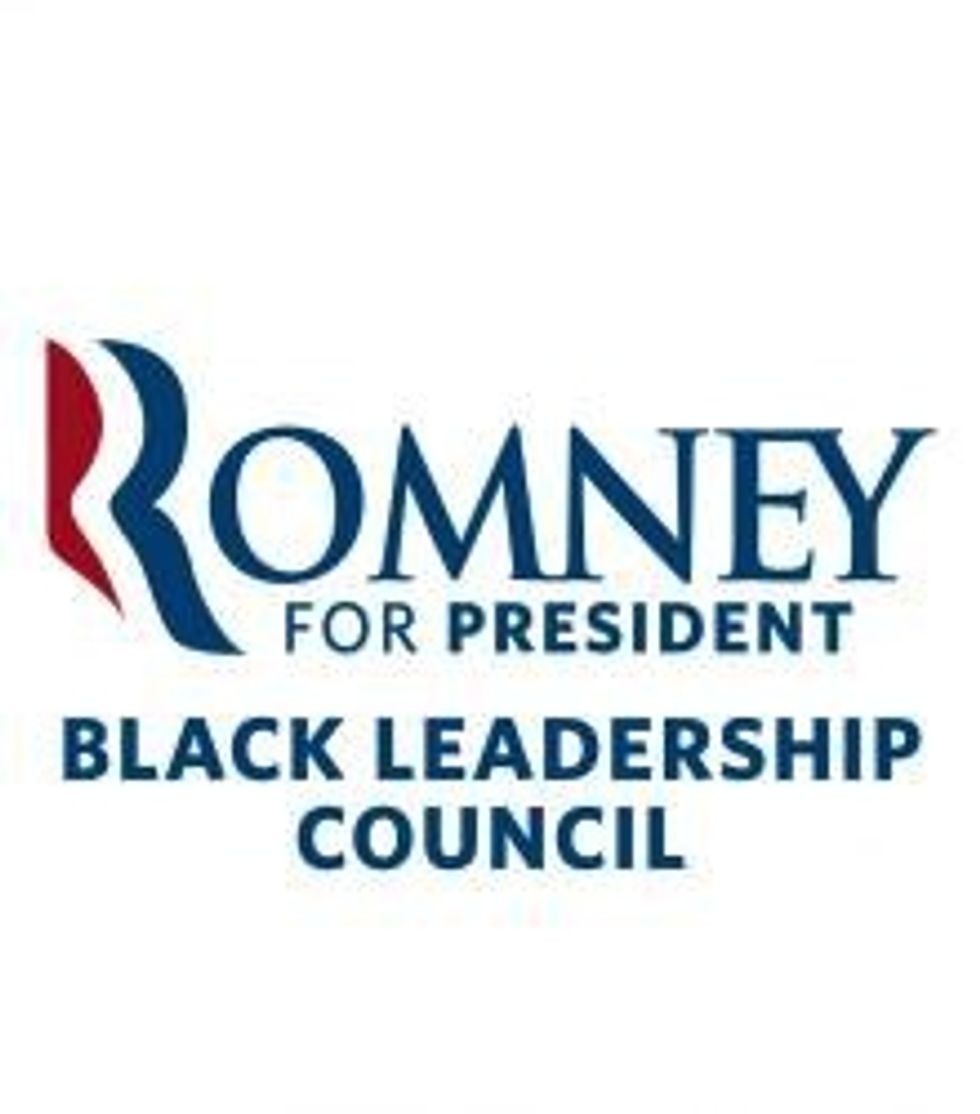 Are you black, and a Republican? Congratulations! Oh, you didn't hear? You've just been named to the Romney campaign'sBlack Leadership Council. Your duty: to say the exact same Republican talking points as everyone else, while being black. Now since the polls show Romney earning the support of a whole 0% of the African American vote, some might say that the party already maxed out its support among this particular demographic. And since the Republican party has successfully disenfranchised 100% of African American voters in the United States, it's hard to see many additional converts in the offing. Just keep it from falling into negative territory, please! Good? Okay, now go away...
---
The Black Leadership Council only has three chairman slots, so tough decisions had to be made among the many excellent black Republicans in Congress who applied. In the end, the Romney campaign went with Reps. Tim Scott and Allen West to fill two of the chairs, out of a congressional pool that included Reps. Tim Scott, Allen West, and no one else. The third chair will be Florida Lt. Gov. Jennifer Carroll, who is -- get this -- a black woman. Who knew?
The Black Leadership Council will tour the globe, explaining Mitt Romney's plans to help struggling African American communities: yadda yadda yadda small businesses yadda whatever job creators etc etc yadda yadda privatize yr schools and so on.
"Barack Obama spoke to the best in us when he ran for president in 2008," said Congressman Allen West. "Today, he's running a negative campaign that says nothing about how we will end this economic downturn and put our country back on the path to prosperity. In Mitt Romney, we have a proven leader who will not speak to America with empty platitudes and soaring rhetoric, but will restore the exceptionalism of our Republic and secure the American dream for future generations. President Obama has been, and will continue to be, a disappointment. We are truly not better off as a country than we were four years ago. This election is not just about changing Presidents. This is a moral decision speaking to our greater Angels and the blessings of liberty and freedom we pass onto our children and grandchildren."

"Mitt Romney is a man who has the experience and understands how the economy works and how to create jobs," said Florida Lieutenant Governor Jennifer Carroll. With black unemployment at 14 percent, Mitt Romney's job creating experience is exactly what we need to turn the economy around. Until we reform our education system, make a commitment to train skilled workers for the jobs of today and encourage more Black American small businesses, we will continue to see higher unemployment and poverty rates throughout our community. That's a future none of us want to see, and it is one that Mitt Romney will commit to avoiding. Mitt Romney said, 'hold him accountable' for creating 12 million jobs, and this is an opportunity we should give him to make the economic conditions in our black communities better."
Perhaps there are more details in the prospecticus, which will come around... later. What else? Oh, the whole "persecute the black population to maximize our share of resentful white voters" thing that's been our party's defining political tactic for the past 50 years... yeah that's not going to change? Sorry, it just works so well.