Sam Brownback Has Co-Sponsored Bills With The Most Liberal Senator!
June 26, 2008 04:39 PM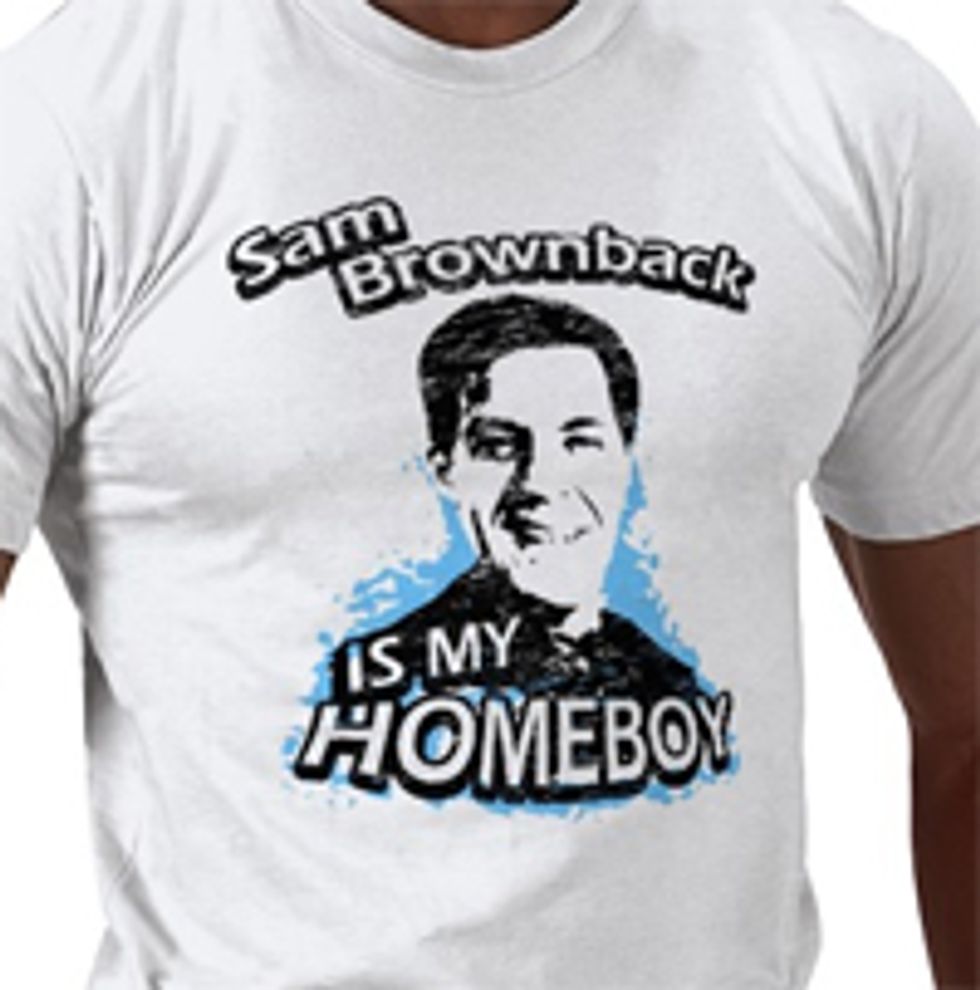 Republican Senator and failed presidential candidate Sam Brownback, on a conference call today: "John McCain's a maverick. He's fought for a bipartisan fashion ... I think that the biggest thing I've seen from Barack Obama is a willingness, aggressiveness, to talk bipartisan and yet to vote the hard left — most liberal member of the United States Senate." A known liberal!
---
Hey Sam Brownback, remember that time you and Barack Obama wrote a Bipartisan op-ed for the Washington Post in 2005, about some of that Bipartisan stuff you two co-sponsored? [CQ]