Sarah Palin And Oprah And Stuff And Whatnot
News
November 12, 2009 04:25 PM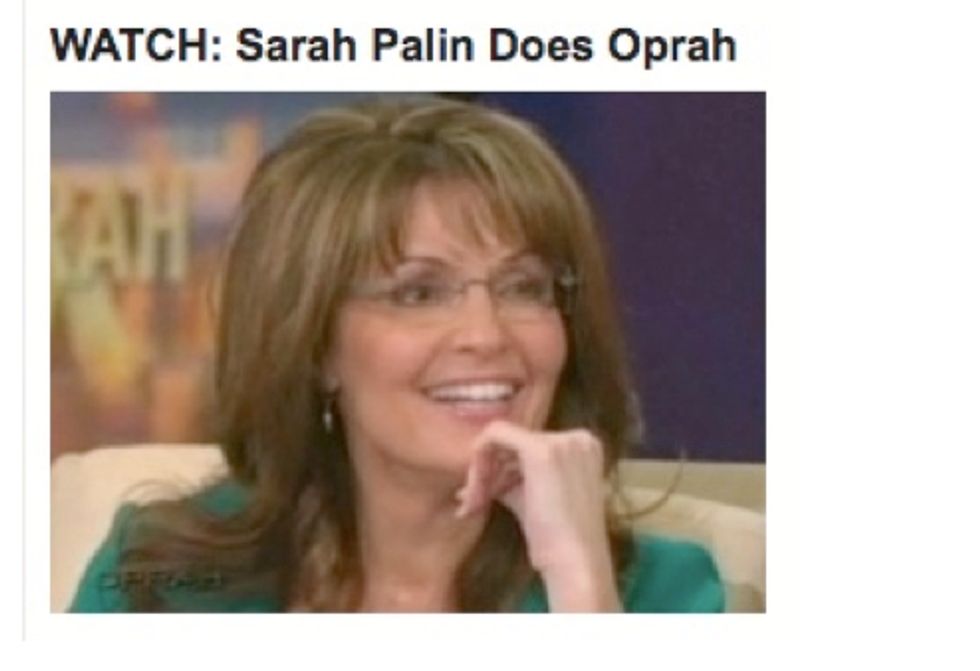 CBS has released two (2) short clips from Sarah Palin's taped interview with Oprah, set to air this Monday. They are both terribly boring, and you can watch them after the jump! "I want to bone Levi Johnston at Thanksgiving," is what Sarah Palin tells Oprah.
---
THE HOT SCOOP ON LEVI JOHN-STONE:
THE HOT POOP ON KATIE COURIC:
Exciting stuff! We hope Sarah, Levi, Oprah and Katie Couric have the best of Thanksgiving Dinners together.
Palin Oprah VIDEO: 'Levi is Loved' [Huffington Post]