Sarah Palin Finally Reveals Shameful Secret About Tripping While Running This One Time
News
July 01, 2009 10:09 AM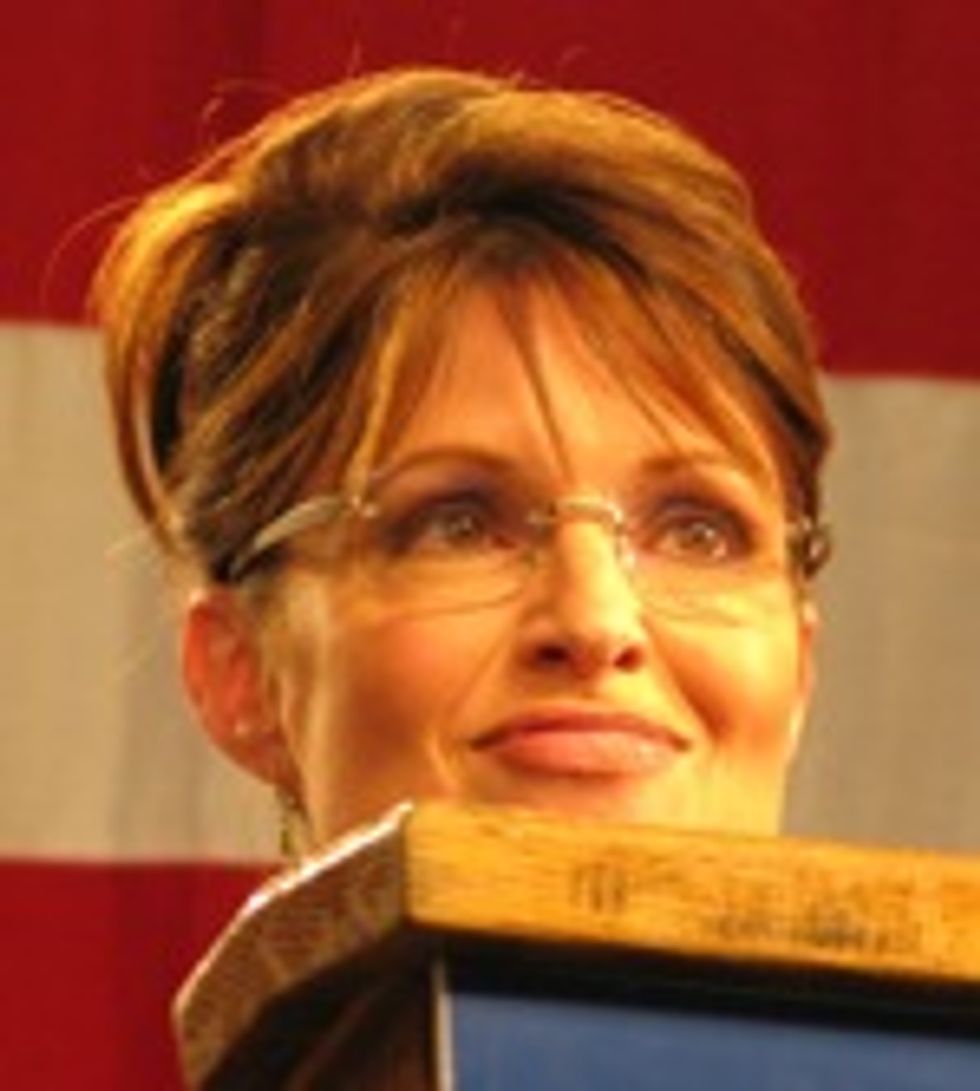 Here, take a break from Todd Purdum's98-million-word rehash of everything awful about Sarah Palin and cleanse your brain with this bizarre interview the Alaska governor did with Runner's World! Did you know that Sarah Palin is so weirdly secretive about EVERYTHING that she made the Secret Service swear not to tell anybody about this one time she fell while jogging?
---
Tell me about a memorable run during the campaign that really stands out.

Oh, my gosh, the one that really stands out I'm embarrassed to death to repeat. I went for a run at John McCain's ranch a couple of days before the debate with Joe Biden. [...] I fell coming down a hill and was so stinkin' embarrassed that a golf cart full of Secret Service guys had to pull up beside me. My hands just got torn up and I was dripping blood. ...

I don't remember news reports about it?

Heck no! I made those guys swear to secrecy. [...]

So the Secret Service guys kept silent?

They did! And I have this great respect for them that they've kept silent all these months later.
Wow. See that right there is a pretty explosive secret! Wouldn't want that kind of information to fall into the wrong hands!
Sarah Palin is INSANE.
I'M A RUNNER: SARAH PALIN [Runner's World]