Sarah Palin Yo, She Is Classy As Fuc
Featured
January 26, 2015 10:44 AM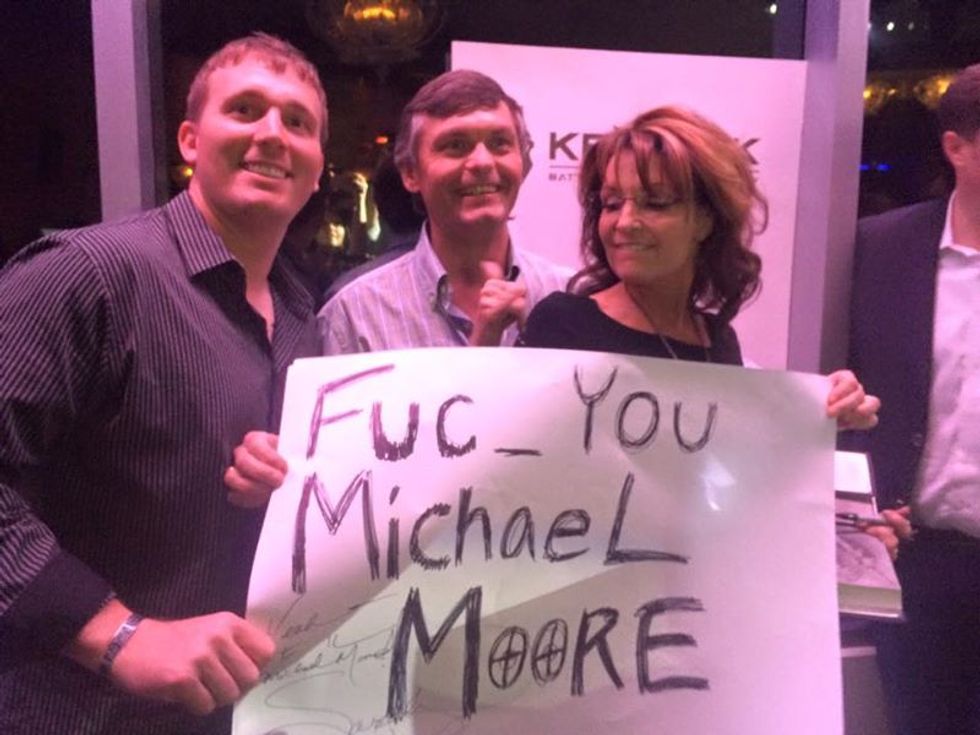 No, she is never ever ever leaving. Who would pay for her wigs? Sarah Palin had a busy weekend, going to Las Vegas to eye-fuc this dude, Congressional Medal of Honor winner Dakota Meyers, while holding a sign telling lefty troll Michael Moore to fuc himself right in the surveyor's marks. (His anus.)
---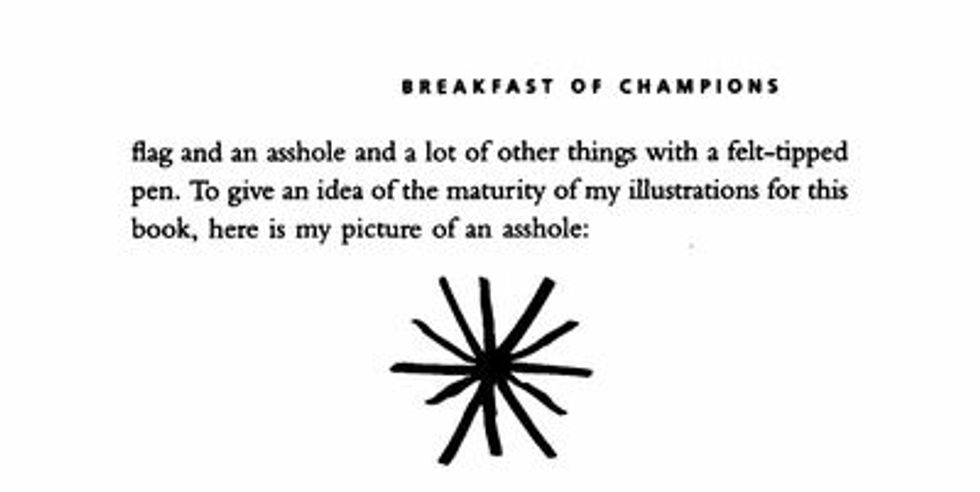 Then she went to Iowa to do sexplay with all the wingnuts at "Congressman Steve King's Freedom Summit" and tickle their balls and yell Obummer eats dog jokes and not apologize for swearing like a soldier because Sarah Palin is classy as fuc. (But YOU are not being classy, I hear you mumbling -- it is sort of a Woody Allenish mumbleshriek -- because you are M. Joseph Sheppard, probably, and if you can't figure out the difference between a vulgar blogger -- us -- and the onetime vice presidential nominee of one of our two major parties, well, you are M. Joseph Sheppard, probably!)
[contextly_sidebar id="TSIQGbvUtuaqN1vGQkLRdHxZ0KaT0cw4"]
How did Sister Sarah address her telling a US American citizen (still! really!) to fuc himself? Let's go to the tape (CSpan's transcript of Palin's Iowa "address," spotted by Wonkette emeritrix Ana Marie Cox):
AT THIS PARTY, IT SEEMS THAT WE ARE ALWAYS GOING ROGUE, SOMETHING ALWAYS HAPPENS. WE'RE AT THE PRIORITY — WE ARE SIGNING BOOKS. IN THE BACK THIS YOUNG, VERY ENERGETIC, VERY BOLD YOUNG VETERAN HOLDS UP A SIGN, AND IT WAS A FOUR LETTER MESSAGE TO MICHAEL MOORE. I CALL HIM UP FRONT. HE IS HOLDING THE POSTER. I AM LOOKING AT IT. HE SHOWS IT TO ME. PICTURES STARTED SNAPPING. I'M GIVING THE POSTER THE OLD THUMBS UP. IT WAS MY THUMB, NOT ANY OTHER FINGER.

[LAUGHTER] THAT POSTER THOUGH, YOU HAVE HEARD THE TERM SWEAR LIKE A SAILOR. I THINK THIS GUY WAS A SOLDIER. SAME THING. SOMEONE SNAPS THAT PHOTO AND WE HAVE TAKEN A LOT OF HEAT OVER THE LAST TWO DAYS FOR BEING SING WITH IT. IT IS A MESSAGE HE DESERVES.

[APPLAUSE] I WAS THINKING — I WAS THINKING WE WILL TAKE THAT HEAT. THAT IS OK. WHAT THE POSTER SAID IS WHAT THE REST OF US ARE THINKING. WHAT REALLY CAME DOWN TO WAS OUR MESSAGE TO THOSE WHO DON'T UNDERSTAND AGAIN THE OPPORTUNITY THEY HAVE TO DO WHATEVER THE HECK THEY WANT TO DO EVEN IF THEY ARE JERKS. IT IS OUR VETERANS, ARE ARE ACTIVE SERVICE MEMBERS WHO ARE PROTECTING THEIR RIGHT TO BE JERKS. IF YOU LOVE FREEDOM YOU THINK OF VETERANS. I'M GLAD TO BE IN IOWA BECAUSE I'M AMONGST FRIENDS WHO UNDERSTAND THAT FOUNDATIONAL ASPECT OF AMERICA.
Okay, that wasn't even that dumb, just standard conservative boiler plate about how our freedom belongs to the troops until the day they decide to surveyor mark Michael Moore, got it. What were the very next words she said, per the Span? Well, they made A LOT of sense:
WE APPRECIATE OUR VETERANS. OK. ONE OTHER CONNECTION TO IOWA. SOMEONE ELSE WHO ELSE FROM THE STATE, SPEAKING OF BRISTOL, MAYBE YOU HAVE SEEN HER IN THE NEWS RECENTLY. PHOTOS OF HERBERT POSTED. THEY WERE CANDID PHOTOS OF HER, JUST NOTHING ON BUT LEATHER. BEAUTIFUL LEATHER.
To be fair, which we ALWAYS ARE, she probably did not say "Herbert," Cspan transcribers. But she probably DID say this: "Someone else who else from the state, speaking of Bristol." Lol, you are blazed out of your head. Also, we did not see pictures of Bristol in nothing but leather? Dudes, what is the tipline even FOR?
Speaking of Bristol, we're not plastic-surgery-shaming -- HER BODY HER CHOICE FEMINIST STUFF HERE -- but girl you are looking like Kim Kardashian!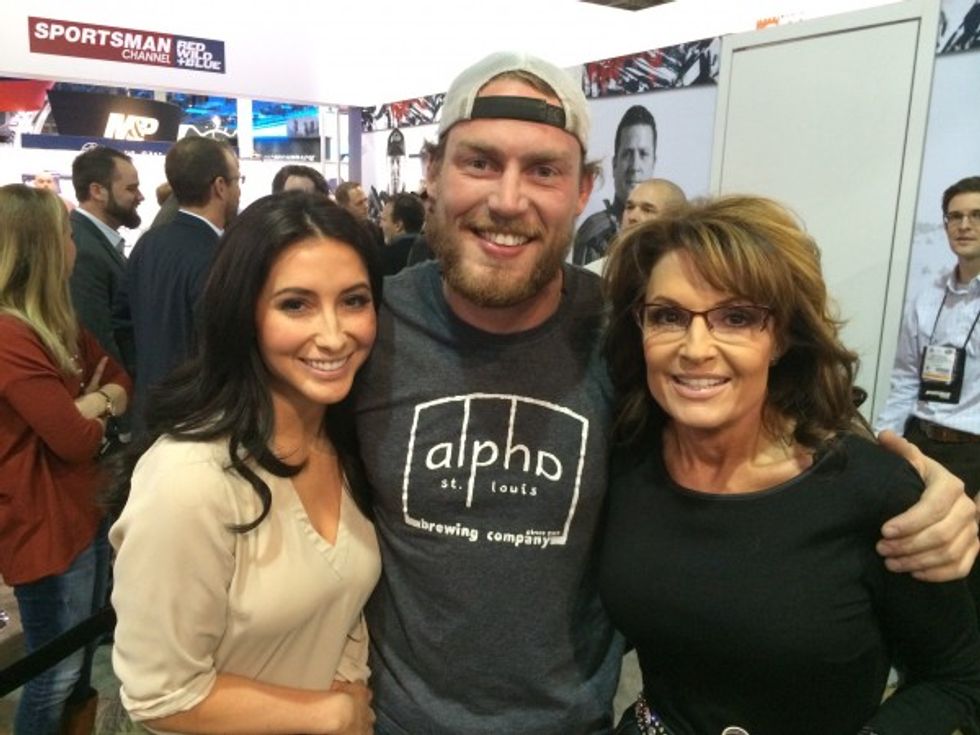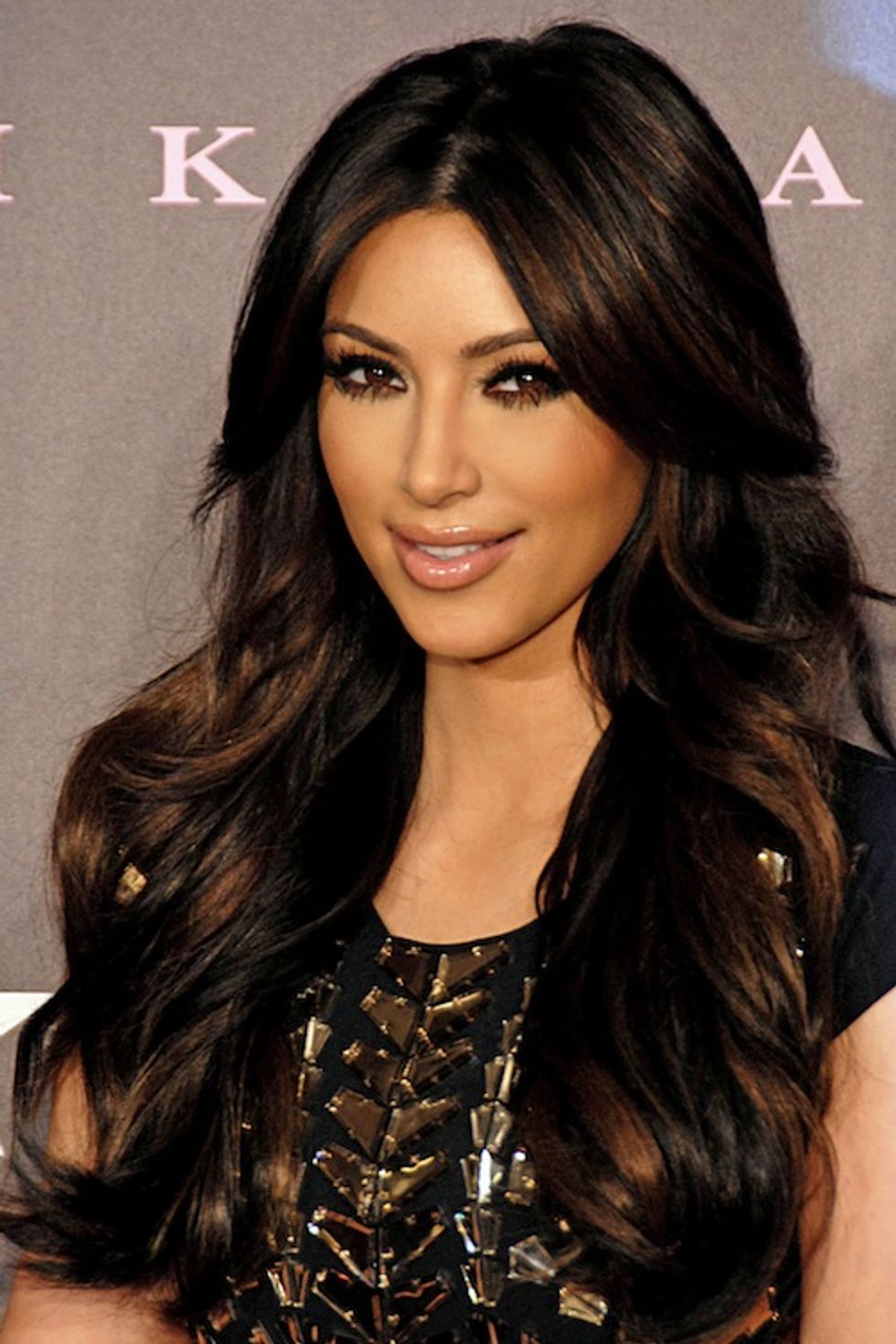 STOP STEALING PEOPLE'S FACES.
Sarah Palin's speech to the Iowa Steve King Constitutional Conservative Wingding and Hotdog Eating Contest can be seen here. You could watch it, and note for us the craziest shit in the comments! Or you could not, it's cool, we don't blame you, we're not either.
Rebecca Schoenkopf
Rebecca Schoenkopf is the owner, publisher, and editrix of Wonkette. She is a nice lady, SHUT UP YUH HUH. She is very tired with this fucking nonsense all of the time, and it would be terrific if you sent money to keep this bitch afloat. She is on maternity leave until 2033.