Sarah Palin's Book Advance May Dwarf Even Nate Silver's
News
November 17, 2008 02:53 PM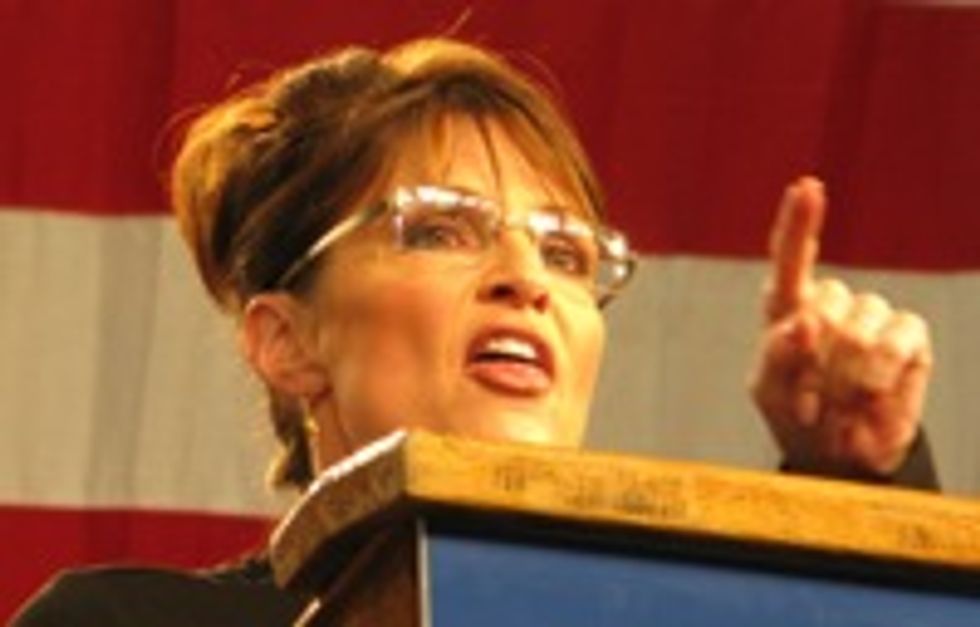 After her cruelly brief tenure as a vice presidential candidate, Sarah Palin is poised to perform a time-honored ritual for national failures and people who have completely humiliated themselves, repeatedly, on the world stage: she will write her memoirs, and she will be paid many millions of dollars for it. And she will waste all her millions of dollars on raw-silk Versace jackets and a new meth lab for her seventh child, Pistol.
---
Publishing industry insiders speculate she might make as much as SEVEN MILLION DOLLARS on an as-yet completely imaginary book deal.
Palin's personal account of her tumultuous introduction to national politics is widely regarded as the book most likely to repay a multi-million-dollar advance.

"She's poised to make a ton of money," said Howard Rubenstein, New York's best-known public relations adviser.

"Every publisher and a lot of literary agents have been going after her," added Jeff Klein of Folio Literary management.
Sarah Palin's searing examination of a nation in turmoil, and her own pivotal role as the maverick reformer who frightened millions of moderate Republicans into crossing party lines to elect America's first black president, will be called My Pet Goat. It will be a picture book.
Sarah Palin's failure set to reap her $7m book deal [The Times Online]