Sarah Palin's Next Book Cover REVEALED
News
July 29, 2010 04:01 PM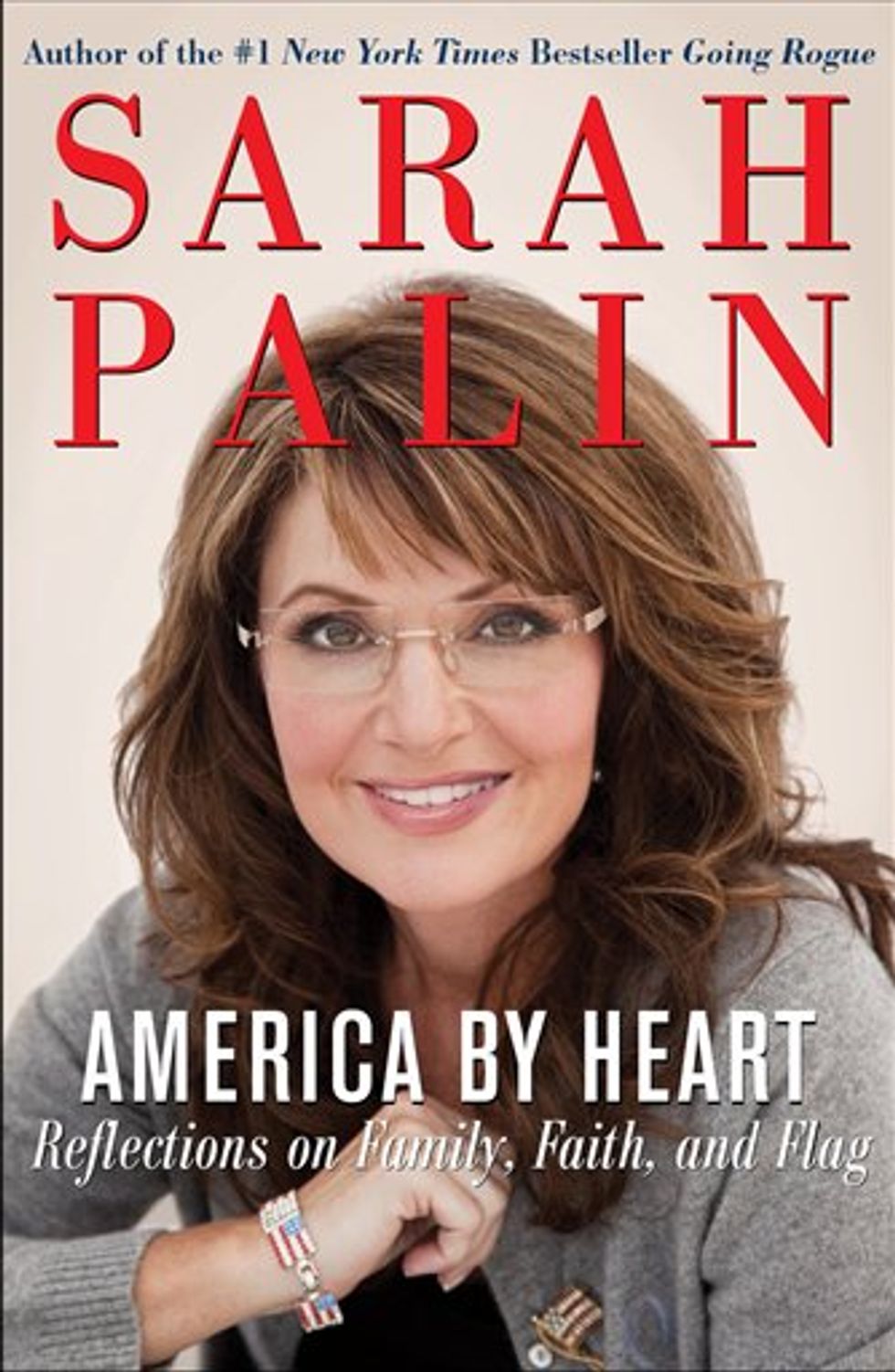 IMPORTANT NEWS: Yes, the cover of Sarah Palin's next book has been revealed, and TeamSarah.org is positively agog. Asks "Tainler," "Does anyone think this is another step towards a presidential run?" Yes, yes we do. How many American flags are there here? Three. 3+1("#1 New York Times Bestseller")=4. How many years is a presidential term? FOUR. There you go. "Great Cover. Why America and not American?" asks "Maggie in Indiana." Because words with the letter "n" in them are racial slurs. Oh wait, we have to make a Blingee for this.
---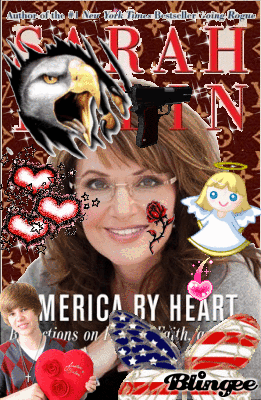 There. We fixed your book cover for you, Sarah.
Oh, here is another important thing from Team Sarah today:
Should we boycott Disney?

Disney, which owns ABC, allows Joy Behar to insult not only Sarah Palin but Wasilla , Alaska- by comparing Sarah to Snooki.

I canceled my trip to Disney. They were quite upset.
And the response:
Goo0d for you...If you are in Orlando go and see the Holy Land experience..