Schwarzenegger Basically Admits He's A Democrat
News
December 21, 2009 09:20 AM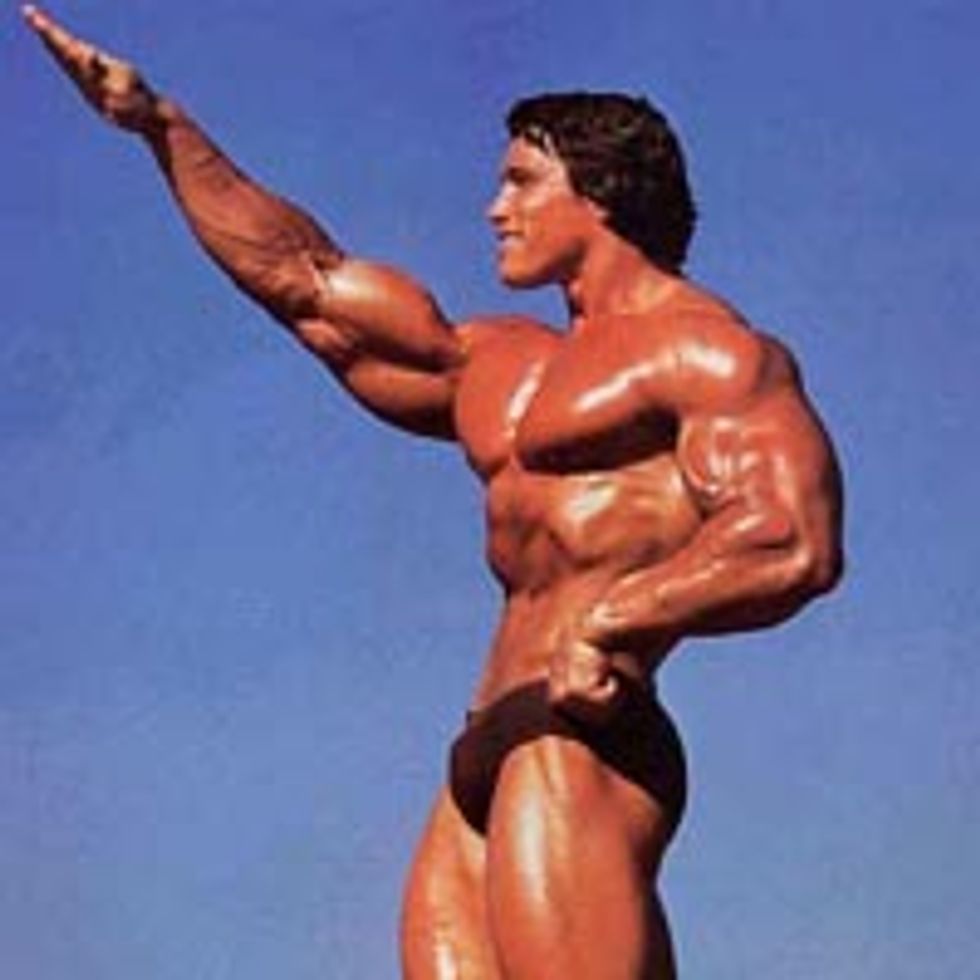 What is with this liberal Hollywood Kennedy-in-law, governor Arnold Schwarzenegger? Can he not evenpretend to be interested in agreeing with his fellow Republicans on the simplest of conservative precepts, such as the Known Fact that the president is a demon hell-turd sent from the Future in order to socialize our mammograms?
---
"When it comes to effort, [Obama] should get a straight A," Schwarzenegger told CNN Chief National Correspondent John King in an interview that aired Sunday on State of the Union.

"He's out there with tremendous energy and he's selling his ideas. And he has great enthusiasm."
Jesus christ dude not even actual libtards like Obama that much these days. Clearly the governor is angling for an administration job, which he'll accept once he's finished gay marrying the entire state of California.
Obama gets an 'A' for effort from Schwarzenegger [CNN Political Ticker]