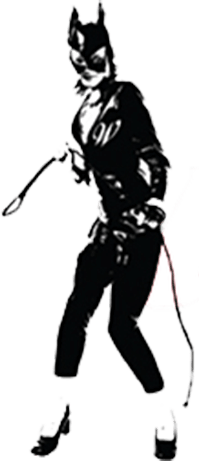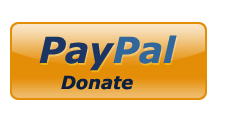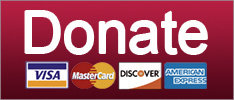 Science
You Fucking Love Science!
Chances are you know someone who has a rare disease or know someone who cares for someone with a rare disease. Rare diseases are not actually rare, which I know sounds loco, but stay with me here. First, what IS a rare disease? In the United States we define it as any disease where 200,000 or fewer patients have it. In the EU they define it as a condition that affects less than 1 in 2000 people. Potatoh, potatoe. So yes, for any specific rare disease, there aren't a lot of peeps out there dealing with it. However, there are at least 6000 different rare diseases that we've identified, so while there may be just a few patients with a specific rare disease, there are MANY patients out there with SOME rare disease. US estimates are that we have 25-30 million people here with a rare disease. That's about 1 in ten!
Let's take a look at a couple of diseases at the far ends of rarity. First up is Ribose-5-phosphate isomerase deficiency or RPI deficiency for short. Patients with this condition have a problem with the enzyme or enzymes in that pathway and to be super scientific, bad shit builds up that shouldn't, accumulates in the brain and does bad stuff all over the body as well. So far, a grand total of THREE people with this condition have been found since it was discovered in 1999. Want to read about it? Here's a free paper that's pretty interesting. With only three patients, there is little research going on and zero efforts on treatments at this time.
Kidney cancer, and more specifically renal cell cancer, is also a rare disease. However, this disease is towards the other end of the spectrum, with about 75,000 new cases in the US this year. Still rare, but one that has lots of active research going on, drug development happening, foundations that support it, etc. When I first started working in the biotech industry, waaaaay back in the bronze age (we're talking pre-internet kids!), there was only one approved drug for kidney cancer and it's a bit of a crazy one. It would cure, flat out cure, about 7% of patients who took it, but it would actually kill about 2% because of the way it used your immune system to attack the cancer. These days we've learned more about how to harness the immune system to fight disease and there are now over 20 approved drugs for kidney cancer.
With so few patients, why would a drug company want to jump in and work on a treatment? I'm glad you asked young pendejos! Besides just wanting to help patients who don't have any treatments (honestly, not everyone in this industry just wants to make money) here are four major reasons.
Keep reading...
Show less
News
Trump STILL can't get his wall money, Alex Acosta broke the law, and Dame Peggington hates commie kids. Your morning news brief!
February 22, 2019 08:52 AM
Morning Wonketariat! Here's some of the things we may be talking about today!
Keep reading...
Show less
Science
'The demonization of carbon dioxide is just like the demonization of the poor Jews under Hitler'? Oh.
February 21, 2019 09:20 AM
The Washington Post reports the Trump administration is on the verge of forming a panel to reconsider the Pentagon and Intelligence community assessment that climate change poses a serious concern for national security. The idea that climate is a national security concern is hardly crazy -- the Pentagon has been warning about the implications of climate change for national defense since the 1990s, and by 2010, the Defense Department was urging that climate change should be considered a major force of destabilization around the world. Hungry people whose crops have dried up may get violent, you know? Or at least pick up and move elsewhere, where they may not be welcome. Similarly, the CIA in 2008 tried to assess the likely effects of climate change on security through 2030.
Of course, now that President ScienceBrain is in office, that's all in the trash, at least in the Oval Office. And this new effort to set up a "Presidential Committee on Climate Security" through an executive order has the potential to erase considerations of climate from national security planning, because the "president" doesn't believe it, and has surrounded himself with other great intellects who reject science too. And hoo boy, get a load of the guy in charge of the whole shebang: William Happer, a laser expert who worked on Reagan's Star Wars antimissile program and, not surprisingly, is not a climate scientist. Instead, he argues that we need a lot more CO2 in the atmosphere, because it's what plants crave.
Keep reading...
Show less
News
Andy McCabe goes on 60 Minutes, Heather Nauert quit-fired, and LA's 'army of cats.' Your morning news brief!
February 18, 2019 09:02 AM
Morning Wonketariat! Here's some of the things we may be talking about today.
Keep reading...
Show less
Nice Time
Go read some excellent longform journamalism and essays! Also, horror movies and race! And MORE!
February 17, 2019 02:14 PM
If it's Sunday, this must be Nice Things, our weekly escape from the quotidian awfulness. Our featured doggo this week comes via a photo by Wonkette reader "Teecha," and we don't think Teecha mentioned a name for this lovely old rescue dog. If it is a dog at all: I think it may actually be one of Sia's more inventive disguises, like that time she was a little pony.
Keep reading...
Show less
Science
Time for Republicans to decide whether science is real.
February 15, 2019 02:50 PM
Yesterday, Senate Minority Leader Chuck Schumer welcomed Mitch McConnell's decision to bring the Green New Deal resolution to the floor for a vote, although Schumer noted that McConnell's intent was far from a good-faith effort to address climate change. On Tuesday, McConnell announced he wanted a vote on the resolution, hoping maybe such a vote would somehow reveal DEEP RIFTS among Senate Democrats, especially the thousand or so running for president. Schumer essentially said great, we know this can't pass in a Republican-controlled Senate, but we're happy to call your bluff, Mitch. Now, how about you guys get on the record that you reject the international scientific consensus that Earth is getting warmer, that humans are causing it, and that we need to take action?
Keep reading...
Show less
News
Manafort FUXXORED, snakey Republicans throw tantrums over guns, and Fox tries to hide an anti-Nazi documentary. Your morning news brief!
February 14, 2019 09:01 AM
Morning Wonketariat, and happy Valentine's Day! Here's some of the things we may be talking about today.
Keep reading...
Show less
Science
More outbreaks, more anti-vaxxers pissing us off.
February 13, 2019 03:30 PM
America has another batch of measles outbreaks on its hands, as well as its arms, face, back, and everywhere else. And as usual, the disease is spreading in areas where large numbers of people have opted not to get their kids vaccinated against childhood diseases that should have been eliminated decades ago. Hooray for the internet and gullible people! To add to the stupidity, rightwing idiots are spreading misinformation about measles and vaccines, because they love nothing more than going viral.
The two worst current outbreaks are in Washington (the state) and in New York (also the state). In Clark County in southern Washington, just across the Columbia river from Portland, Oregon, 53 people have been diagnosed, most of them children. Four other cases have been confirmed in Oregon's Multnomah County, as well as at least one case in King County, which includes Seattle. The Clark County outbreak was caused by an international traveler to the area, whose infection rapidly spread because the county has lots and lots of unvaccinated kids.
Keep reading...
Show less
Environment
GOP has its new DEATH PANELS!
February 13, 2019 09:20 AM
Looks like the Green New Deal must be gaining support, since rightwingers are going Full Death Panels to suggest it's not merely going to be difficult, but outright psycho-crazy IMPOSSIBLE. Obviously, no one in their right mind could support the paired goals of keeping the planet habitable for large mammals like ourselves while also creating jobs, because nobody wants jobs or a sustainable environment, not really. So you get spectacles like Fox News smartperson Jeanine Pirro somehow equating reduced greenhouse gases with infanticide, because don't those always go together? Let's take a moment to separate the facts from the farting cows, shall we? We shall.
Keep reading...
Show less