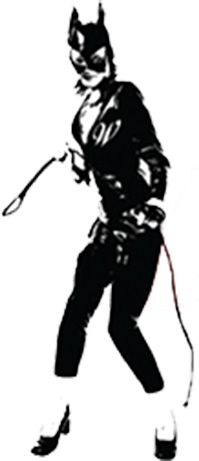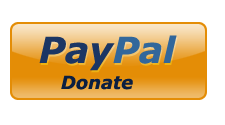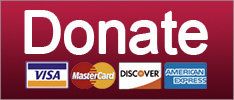 Environment
Government says this is no time to talk about climate. Have some respect for all the koalas that died.
January 02, 2020 10:43 AM
Australia, as we mentioned New Year's Eve, is on fire. Wildfires have burned roughly 12 million acres in the country since September and killed at least 15 people; by comparison, the 2018 wildfires in California, which killed about 100, burned 1.9 million acres. Here's a map of current fires (within 72 hours) on the continent, via researchers at Western Australian universities: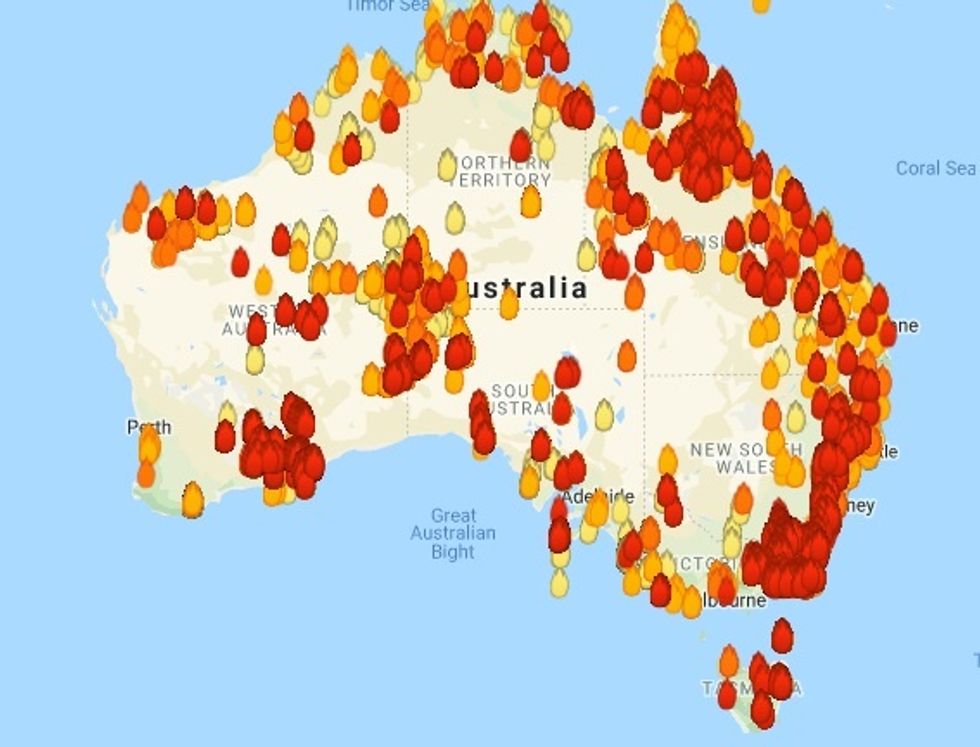 New South Wales has declared a week-long state of emergency, giving authorities greater powers to coordinate disaster and evacuation response, like closing roads and utilities.

Some of the numbers from Australia's bush fires are simply terrifying:
The blazes made breathing the air in Sydney as bad as smoking 37 cigarettes and have killed 480 million animals, environmental officials told the Times in the United Kingdom, including nearly one-third of the koalas in one of Australia's most populated koala habitats in an area 240 miles north of Sydney.
Half a billion animals. Sure, a lot of Australian wildlife wants to kill you, but that's still horrible. On Monday, a volunteer firefighter in New South Wales died when a 10-ton fire truck was knocked on its side by a fire tornado, a term we've learned here in the USA too.
Science
'So they knew.' They sure as hell did.
October 30, 2019 11:15 AM
In testimony before Congress last week, two former scientists for Exxon explained in some detail how the company had initially supported their research into climate change through the 1970s. But in the early 1980s, Exxon (it merged with Mobil in 1999) decided that instead of changing its business -- which was tentatively moving into cleaner forms of energy, like advanced battery research and CO2 reduction -- it would instead suppress its own scientists' work and heavily fund outfits that cast doubt on the science of global warming. It was the first time the scientists, geochemist Ed Garvey and physicist Martin Hoffert, had a chance to testify to Congress about what's already one of the greatest missed opportunities in human history.
If Exxon hadn't decided to divest its clean energy holdings, Hoffert said, the transition to clean energy that's needed to prevent the most catastrophic effects of climate change could have started 40 years ago, with lower costs and far less human tragedy than such a transition will now.
This would be a good place to add that even now, the cost will still be far lower than the economic disruption, health risks, widespread migration as some parts of the planet become unlivable, and -- just maybe -- some form of civilizational collapse that could result from doing nothing. (And then idiot fact-checkers can jump in and add that at least humanity won't go extinct.)