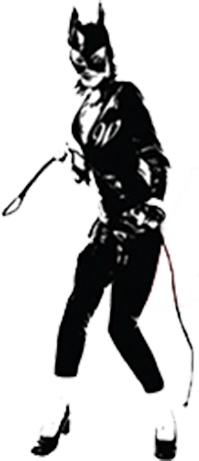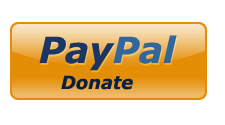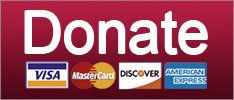 Environment
It's a fuck-you to Obama, so it must be done.
The Trump administration rolled out the final version of its vehicle fuel-efficiency rules Tuesday, meaning that Trump will finally have eliminated tougher standards put in place under Barack Obama. The auto industry didn't particularly want the new rules, and several automakers plan to support higher gas-mileage standards planned by California, but now the rules are here and they're going to make you happy if you know what's good for you. The administration has had a hard time presenting any logical rationale for the rules beyond the fact that Obama wanted to reduce emissions of greenhouse gases that cause climate change, which of course is all the reason needed to dump his regulations.
EPA Administrator Andrew Wheeler said in a joint statement with the Transportation Department that the new rules delivered "on President Trump's promise to correct the current fuel economy and greenhouse gas emissions standards." No, of course he didn't explicitly spell out what needed "correcting." But clearly, dirtier air is a good thing for everyone:
Our final rule puts in place a sensible one national program that strikes the right regulatory balance that protects our environment, and sets reasonable targets for the auto industry. This rule supports our economy, and the safety of American families.
The statement reads a lot more plausibly if you imagine a guy in a suit making the universal jerking-off gesture.
Keep reading...
Show less
coronavirus
Just kidding, his real thoughts are probably much meaner.
Hey, did y'all hear there was another Trump corona-lie-presser on Sunday? Yeah, you don't say! Trump was somber and reasonable for like five minutes, but then the mask slipped and he lied a lot more and said, "Gee, that's too bad," when he heard Senator Mitt Romney is in self-quarantine, and he talked about how HARD it was for his rich self to run for president, oh, he just gave up so many billions of moneys, tiny violins. Oh yes, and while blowing smoke up America's ass yet gain about a COVID-19 cure that's definitely right around the corner, he clarified that people will take the medicine "through mouth."
You didn't miss anything, and quite frankly, we probably shouldn't cover those pressers every day anymore, and the networks shouldn't run them live, as they are a public health risk.
Notably Dr. Anthony Fauci, the world's leading infectious disease specialist who just so happens to be, thank God, one of the only credible people on the Trump coronavirus team, was not there. It's disturbing when he's not there. But he did an interview with Science magazine, published Sunday night, and oh boy, oh fuck, oh wow.
Keep reading...
Show less
©2018 by Commie Girl Industries, Inc