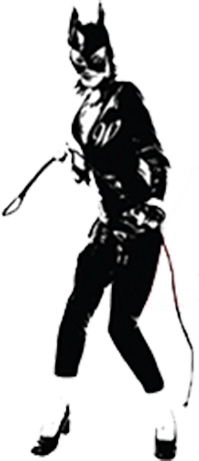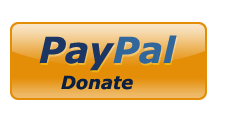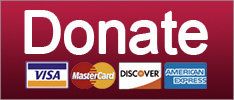 Environment
Stupid Democrats, it's probably snowing somewhere RIGHT NOW.
September 04, 2019 04:45 PM
When Jay Inslee dropped out of the presidential campaign, he told the other candidates that his extensive climate plan, easily the most complete blueprint for addressing global warming in time to prevent the worst possible effects, was now an "open source" document that any candidate should feel free to adopt. Elizabeth Warren, who had already released a climate plan and has included climate components in many of her other plans, has now signed on to the Inslee plan, saying Inslee's roadmap to net zero carbon emissions by 2030 works just dandy with her presidential agenda. And she'll go it one better, she says, adding an extra trillion dollars over 10 years to achieve an
economic transition to clean and renewable electricity, zero emission vehicles, and green products for commercial and residential buildings.

All told, a federal investment of $3 trillion will leverage additional trillions in private investment and create millions of jobs. And we will achieve:



By 2028, 100% zero-carbon pollution for all new commercial and residential buildings;
By 2030, 100% zero emissions for all new light-duty passenger vehicles, medium-duty trucks, and all buses;
By 2035, 100% renewable and zero-emission energy in electricity generation, with an interim target of 100% carbon-neutral power by 2030.
That extra trillion would come from repealing Trump's big fat tax cuts for rich fuckwads, making Warren the last Democratic candidate to use that particular piggy bank in a spending proposal.
Since we've already gone over Inslee's plan (and Warren's earlier plan), we won't get all wrapped up in the details; go read her position paper released yesterday. We will point out that -- like the Green New Deal and several other candidates' proposals -- the Warrinsleen Plan makes jobs and labor rights a central part of the proposal, because if you're going to transform a nation's energy economy, you damn well need to talk job creation, and Inslarren makes clear all that construction and new manufacturing will mean millions of jobs.
Keep reading...
Show less
Environment
Endangered species thrown under the Trump Train.
The Trump administration announced new federal rules yesterday that would gut the Endangered Species Act and allow more development, logging, drilling, and mining in areas where vulnerable wildlife may be affected. Whatever Trump's fate may be in the 2020 elections, he has at least brought to fruition one of Republicans' wettest decade-long dreams. The shuddering orgasms from lobbyists' offices could be heard across the nation, and will soon be followed by the dying gasps and gurgles of millions of birds, mammals, and fish, not to mention plant species, though they tend to at least expire silently. Stupid natural world should have hired better PR firms if it wanted to be taken seriously. Show us a big fat check from Mother Earth to the Trump Inaugural Committee and maybe we'll talk.
The new rules, first proposed last July by now-quitfired Interior Secretary Ryan Zinke, will go into effect next month, assuming they aren't sued into oblivion. Thanks for loading up the courts with pro-Trump judges, Mr. McConnell! Guess eliminating a bunch of turtle species will be a fitting revenge for all the mean jokes!
Keep reading...
Show less
©2018 by Commie Girl Industries, Inc