Secret Service Hooker Investigator Canned, You Will Never Guess Why Just Kidding
News
October 29, 2014 10:20 AM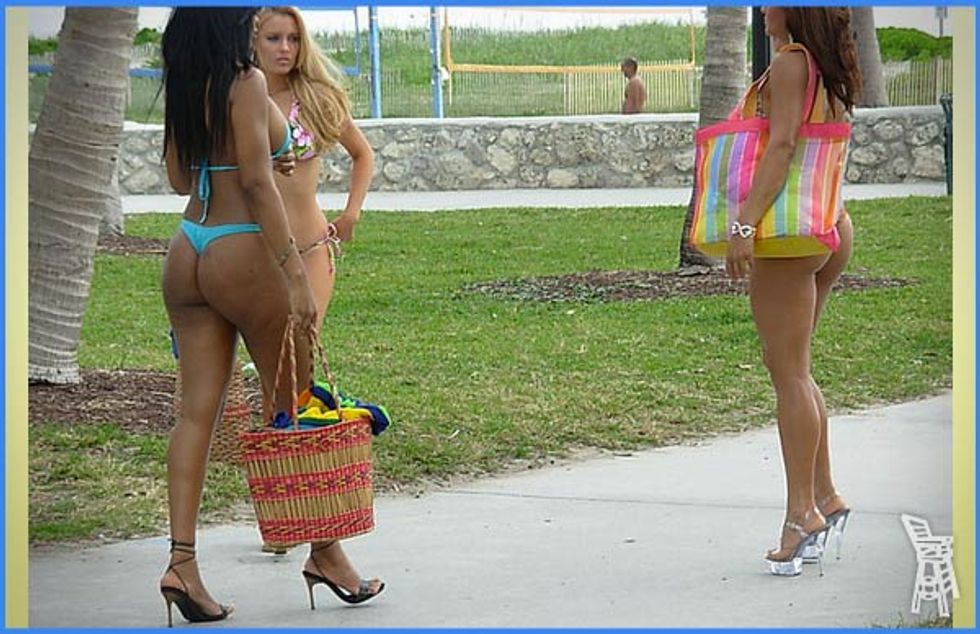 Remember when the Secret Servicecouldn't stop visiting prostitutes, and then some poor kid from the White House advance team couldn't stop visiting prostitutes, and it was obviously Obama's fault coverupbenghaziworsethanwatergate? Of course you do, that is all you read about on yr Wonkette. Well, the Department of Homeland Security investigated all those happy endings, and you will never guess what happened to the dude who was doing the investigation, just kidding, of course you will:
---
The investigator who led the Department of Homeland Security's internal review of the Secret Service's 2012 prostitution scandal quietly resigned in August after he was implicated in his own incident involving a prostitute, according to current and former department officials.
So, just another day, obviously, and anyone who would put a Miami guy in charge of a prostie investigation would probably put Scarface in charge of this giant pile of cocaine.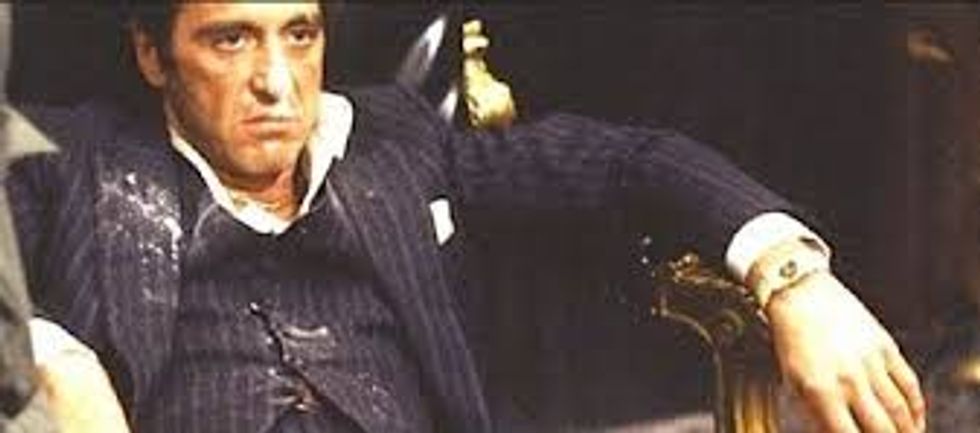 So what kind of guy is this David Nieland?
In 2013, according to department officials, Mr. Nieland accused the inspector general's office of retaliating against him for making those allegations when it suspended him for two weeks without pay after he circulated photographs that he had taken of a female intern's feet.
He seems gross!
But what were "those allegations," and did we skip over them to get to the intern feet? We did! We will get to that, still, but first this because it is hilarious:
When deputies in Florida stopped Mr. Nieland last May after seeing him leave the building they had under surveillance, he showed them a badge, officials said, and told them that he was part of an undercover human trafficking operation with agents from the Department of Homeland Security.

Mr. Nieland then reported to officials in the inspector general's office that he had been stopped by the police because of a broken tailgate light. Those officials contacted the sheriff's office, which told them he had said he was working on an investigation.
Oh, dude's just a total liar, got it. Tell us, NYT, was this the same guy who accused the Obama White House of "retaliating" against him for trying to expose their tawdry advance boy paying for some strange in Cartagena, where it is legal, when said young advance boy was not actually responsible for the president's safety so who fucking cares? And was he Jason Chaffetz's star witness?
In recent months, congressional Republicans have cited Mr. Nieland's statement as evidence that the White House mishandled its investigation of the Cartagena incident. Representative Jason Chaffetz, Republican of Utah, said in an Oct. 3 letter to the White House that he was concerned that Secret Service agents who were caught with prostitutes were "used as scapegoats to cover up what is potentially a broader problem."

"Recently, I have received information from credible sources that records also identified a White House staff person as checking in a female foreign national as an overnight guest during the same trip and that steps were taken by the administration to cover up or deflect their involvement in the initial incident," he said.
Occam's Razor states that we must first ascribe the simplest answer to this big ol' web of accusations and counter accusations, and that simplest answer is obviously, "David Nieland exposed the Obama administration's feckless coverup of that 25-year-old kid getting it wet with a hooker where it was legal, so they forced David Nieland to circulate pictures of intern feet and then told him to go investigate a hooker in Broward County and then when sheriffs were like hey why are you visiting this hooker, sir, the White House denied they'd sent him there and then paid a hooker to say she banged him for money." Total frameup. Obvs. Obviously.
[NYT]
Rebecca Schoenkopf
Rebecca Schoenkopf is the owner, publisher, and editrix of Wonkette. She is a nice lady, SHUT UP YUH HUH. She is very tired with this fucking nonsense all of the time, and it would be terrific if you sent money to keep this bitch afloat. She is on maternity leave until 2033.