Secret U St. Bar Increases Capacity To Serve You
News
April 21, 2009 01:54 PM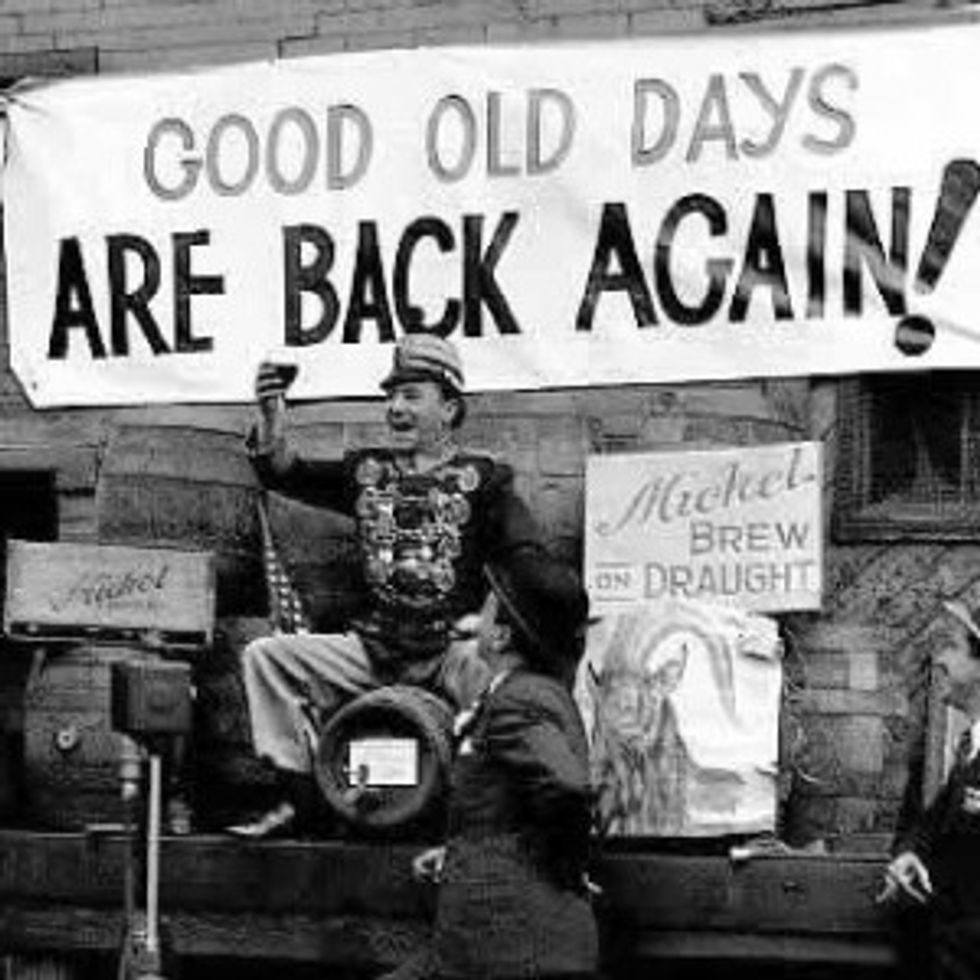 Speakeasies, once prevalent during thelast run-up to a depression, are curiously popular again in our not-at-all-dry DC. Though it's not always clear what distinguishes a "speakeasy" from some other empty, expensive bar, the Gibson on U Street is probably described as such more often than any other watering hole in DC.
---
It doesn't advertise, sometimes you have to ring a doorbell to get in, and you are not even allowed inside unless there's an open seat -- so why should anyone care that some eccentric establishment just doubled its capacity with an outdoor bar and patio? Because its drinks are REALLY REALLY GOOD, and let's face it, in this economy, you need them.
The Gibson has an actual gin/vermouth-heavy menu committed to paper, but if there were ever any place to let the bartenders run amok at your own expense, this is it. If you ask for something with whiskey, for example, five minutes of hustle later you'll get an anonymous yet amazing drink with said whiskey plus cream or champagne or an immolated orange. The drinks start at $8, which is a great deal considering that they are strong enough to knock even your iron-gutted intern out after two or three.
In the fine tradition of the modern speakeasy, the Gibson has a needless list of rules that should be observed for one to drink successfully -- the most frustrating of which can be the prohibition against having more people in the bar than can actually sit in the bar. Of course, the upside of this rule is that you're never ass-to-elbows with complete strangers, as is the case with any other U Street locale on the weekend. A two-hour limit per table keeps people moving in and out, and the newly added patio is without time restrictions, so yay? Yes, the Gibson is high maintenance, but once you get past that little hurdle, a world of expertly crafted booze awaits.
The Gibson, 2009 14th St. NW, Washington, DC 20003,
(202) 232-2156