Senate Will Pass Health Bill By Christmas, Obvious Liar Declares
News
November 11, 2009 04:19 PM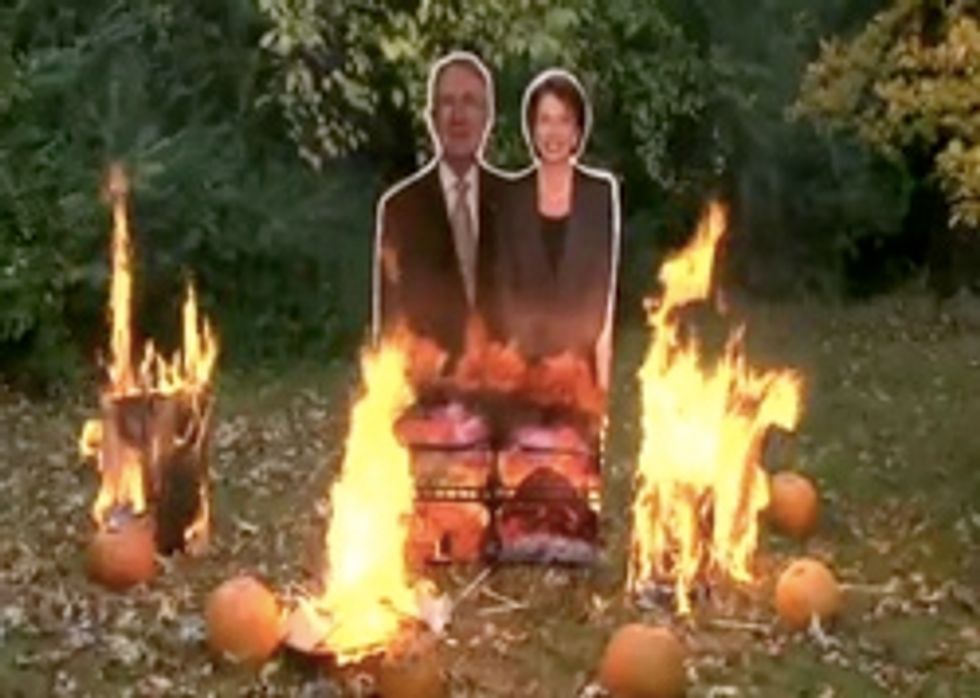 Oh look, Harry Reid hasfiled a motion to bring his health care bill to the Senate floor any day now! He hopes to start the debate next week after the CBO finishes scoring his bill, which has to be under $900 billion, or everyone will die.
---
Asked at a news conference if he would get the bill on the floor next week and completed by the holiday recess, Mr. Reid offered a terse reply: "Yes and yes."

But aides said there was still much uncertainty, and Senate Democrats have repeatedly missed self-imposed deadlines on the health bill. The aides said Mr. Reid was aiming to vote on bringing the bill to the floor before the Senate leaves for Thanksgiving.

Simply getting approval for such a motion to proceed would require support from all 60 members of the Democratic caucus: 58 Democrats and 2 independents. But there is still substantial disagreement over a number of contentious issues, including the proposal for a government-run insurance plan, or public option.
Our money's on, hmm, March 2010, for when Olympia Snowe finally bangs the gavel on this bill's death.
Burn the Senate.