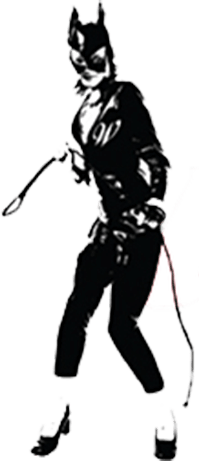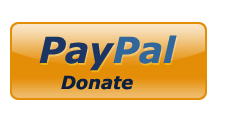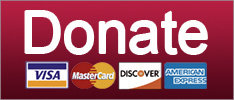 Immigrants
It's the week for people who don't deserve apologies to demand them, so ... what we just said.
The Department of Health and Human Services has a bit of a problem with sexual abuse of minors in its baby jails, as documents revealed Tuesday show. So HHS has taken swift action to deal with the scandal: It's demanding a member of Congress apologize for not sufficiently clarifying that the instances of abuse were alleged against staffers and contractors of the nonprofits that operate the baby jails, not HHS employees. How DARE anyone impugn the character of the fine people who work for HHS and just happened to contract out work to other people who turned out to be abusive. HHS has a reputation to think of, after all.
The allegations of widespread abuse surfaced in a House Judiciary Committee hearing on the Trump administration's family separation policy. Rep. Ded Deutch, a Florida Democrat, asked Commander Jonathan White to comment on the abuse allegations, which he said had been buried in a tranche of documents submitted to his office by HHS after a request. Here's part of the exchange, where Deutch scurrilously slanders the good government employees who never done nothing wrong except contract out to people who did very wrong things.
2.26.19 Rep. Deutch at Judiciary Committee hearing on Administration's child separation policy www.youtube.com
As documents posted by Deutch show, between fiscal years 2015 and 2017, there were over 4,500 allegations of sexual misconduct in shelters that held "unaccompanied alien children" for HHS's Office of Refugee Resettlement. Most of the reports involve inappropriate contacts between kids, which HHS is legally required to track and investigate. But there were also 154 cases where shelter staff were accused of inappropriate touching or verbal harassment. Deutch asked White whether HHS's top brass were aware of those numbers, and whether that history of abuse went into any discussions in the run-up to the start of family separation.
Keep reading...
Show less
News
Trump's NSC caught going nuclear, a space farce, and more Russian fuckery. Your morning news brief!
February 20, 2019 08:57 AM
Morning Wonketariat! Here's some of the things we may be talking about today.
Keep reading...
Show less
popular
February 18, 2019 01:45 PM
The story we posted today was from 2014 and we've deleted it. Our apologies!
2020 presidential election
Beto is doing a rally in El Paso tonight! Rumor has it this other dipshit might also be in town.
February 11, 2019 04:14 PM
Donald Trump is heading out to El Paso, Texas, tonight to yell at the border and tell it to grow a WALL, and we fully expect him to lie all over again about the crime rate in that border city. Of course, we all know WHO ELSE is actually from El Paso, and for once "Hitler" is the wrong answer, because it is former congressman and Senate candidate Beto O'Rourke. As it happens, he's not particularly jazzed by Trump's plan to hold a slob picnic in his town and lie about border walls, so O'Rourke plans to take part in a march and rally to counter Trump's nastiness, in a venue just about a mile away from Trump's. Hopefully upwind.
Keep reading...
Show less
News
Trump demands WALL (again), everyone is still talking about Jeff Bezos's dick pics, and so much more. Your morning news brief!
February 11, 2019 09:16 AM
Morning Wonketariat! Here's some of the things we may be talking about today.
Keep reading...
Show less
popular
Two women have now accused him of sexual assault. Time to go.
February 09, 2019 02:56 PM
The state of Virginia has been a clusterfuck for what has only been a week but seems like at least four years in news cycle time. And it's not getting any better.
Yesterday, another woman, Meredith Watson, came forward to accuse Justin Fairfax of sexual assault, saying that he raped her when they were both at Duke. Her story is backed up by several people whom she told of the incident at the time, and documented communications with those people. Watson says she came forward because she was horrified to find out he did this to another woman after what he did to her (I know the feeling!), and is not looking for any kind of financial compensation or what have you. She just wants to be heard.
Keep reading...
Show less
popular
He's hired the law firm Kavanaugh hired. Great, just great.
February 07, 2019 12:24 PM
Early last week, we were praising Virginia Gov. Ralph Northam for explaining what doctors do when an infant is nonviable, despite the fact that he was taken completely out of context by Republicans who desperately want to convince stupid people that Democrats want to let evil women and doctors kill perfectly good newborn babies. Then, on Friday, the conservative news site Big League Politics released the blackface photos -- supposedly brought to them by "a concerned citizen" who was not mad about the blackface, but mad about him supposedly encouraging "infanticide" -- which, again, he was not doing. Being that we think blackface is a pretty gross thing to do, pretty much everyone on the Left has agreed that he must step down. But it was cool! We had Justin Fairfax -- a black lieutenant governor, whom we could safely assume had never gone full Al Jolson.
And then Fairfax was accused of sexual assault.
Keep reading...
Show less
Post-Racial America
They hope someday to be as sane as Florida.
February 05, 2019 09:44 AM
We kind of miss when Virginia politics were dull. We wrote exactly zero posts about Terry McAuliffe when he was governor, but he never threatened to moonwalk during an "I'm not a racist" press conference. Michael Jackson method impersonator Ralph Northam is still the governor, even though almost everyone would prefer he was the former governor, and it's all just a big mess. Northam held the worst Super Bowl party ever where he discussed his options with senior staff. They were all bleak or delusional. The options weren't good, either. Not in attendance was Lt. Governor Justin Fairfax, who would become governor if Northam ever got the message and stepped down. Fairfax, however, has some troubles of his own.
Accusations emerged over the weekend that Fairfax sexually assaulted a woman in 2004 after they'd met at the Democratic National Convention in Boston. Fairfax was working for John Edwards of all people at the time. He strongly denied the charges and insists the encounter was "100 percent consensual." Not sure why he's quantifying his innocence, O.J. Simpson style. Besides, anything less than 100 percent consent is still sexual assault.
Keep reading...
Show less
Courts
Sorry, don't mean to clickbait you, but UGHHHHH.
February 04, 2019 01:44 PM
A disgusting, gross 67-year-old man from Leavenworth, Kansas, was convicted last year for soliciting sex from young girls through Facebook. Raymond Soden exchanged messages with a 13-year-old girl and offered her money for nude photos of herself and for physical sex acts. Soden was not confused and merely thought he was chatting up a kinky senior citizen online. He knew the girl was 13.
Soden should rightly spend the rest of his twisted life behind bars. He had two prior convictions, one for battery and the other for sexual battery. The prosecution argued for a somewhat-fitting 13 years in prison, in keeping with state guidelines. District Court Judge Michael Gibbens instead sentenced Soden to just five years and 10 months. Soden's current victims might be old enough to vote then.
Kansas state law required that Gibbens have "compelling" reasons for his softball sentence, and Gibbens's rationale is almost as sick as Soden is. He claims that Soden's victims were partly to blame for what happened. He wasn't even convinced they'd actually been harmed all that much.
Keep reading...
Show less