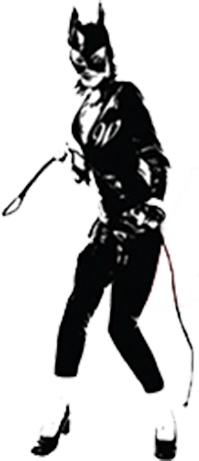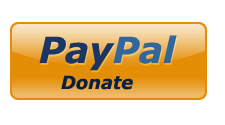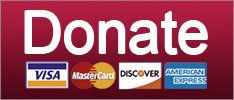 Sex
Just kidding, the sad closet case Grindr hookups at CPAC will probably still be hotter than this limp turd.
February 07, 2020 02:41 PM
Fire up your bathing suit regions, CPAC, because for the first time ever, you are going to get a theatrical drama sexxx show!
That's right, one night only, get your tickets now, or get your tickets at the door, or drop some quarters in a guitar case to see if you can get the actors to do it again later at 10 the next morning in the parking lot, because Dean Cain and Kristy Swanson (Wingnut TV Superman and Original-Not-As-Good-As-The-TV-Version Buffy) will be bringing their surely Tony-worthy performance of Secret Boner Society In My Pants: The Musical! to the Broadway stage Off Broadway stage off the highway next to the rest stop stage CPAC stage on Friday, February 27!
OK maybe that is not the real title, but we wanted to say that one because ours is better. Actually it is called FBI Lovebirds: Undercover, and it is not a musical, but rather just a dramatic reading of the texts and congressional testimonies of former FBI officials Peter Strzok and Lisa Page, who are definitely absolutely Public Enemy No. 1 to the MAGA dipshit set, because of how they sent some texts while in the employ of the FBI that indicated they may not personally like Donald Trump very much. Also they were boning, extramaritally.
Feminininism
Great news for forced birthers with no idea how insurance works!
December 27, 2019 03:54 PM
Starting in June, thanks to a new and incredibly stupid rule from the Trump administration, those who get their health care plans through the ACA will be getting two bills each month. One bill for their regular insurance, and another, separate bill just for "abortion coverage." This "abortion coverage" bill will amount to no less than $1 per enrollee and is mostly symbolic as insurance companies do not set aside a specific amount of money to be used on certain procedures.
Here is the rule itself, explained in an inordinately confusing way, from the Health and Human Services website:
CMS is finalizing that, beginning with an issuer's first billing cycle that starts on or after the date that is 6 months after publication of the final rule, QHP [Qualified Health Plan] issuers be required to: (1) send an entirely separate monthly bill to the policy holder for only the portion of premium attributable to coverage of certain abortion services, and (2) instruct the policy holder to pay the portion of their premium attributable to coverage of certain abortion services in a separate transaction from any payment the policy holder makes for the portion of their premium not attributable to such abortion coverage. QHP issuers sending paper bills will be permitted to send the separate paper bill in the same mailing as the separate bill for the rest of the enrollee's premium. QHP issuers sending bills electronically will be required to send the separate bill in a separate email or electronic communication. We are also finalizing that QHP issuers must instruct the policy holder to pay the separate bill in a separate transaction. However, if the policy holder fails to pay the separate bill in a separate transaction as instructed by the issuer, the issuer may not terminate the policy holder's coverage on this basis, provided the amount due is otherwise paid.
This whole thing -- they claim -- is meant to make the ACA compliant with the Hyde Amendment, a garbage law preventing federal funds from going towards abortion. Since some people get subsidies, no one can truly know whether the money covering their abortions comes from the money that they have personally paid towards their coverage or from the subsidies. This way, people who don't understand how insurance works can pretend that all of the money covering abortion comes directly from that $1 bill policy holders will get to pay -- separately -- every month.

In reality, it is meant to piss people off that they're having to pay for abortions if they don't need or believe in them -- and they have to do so inconveniently.