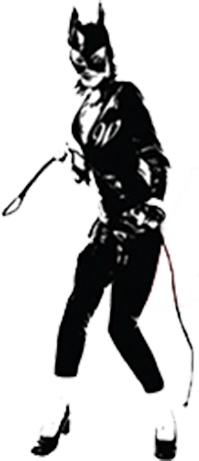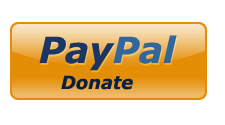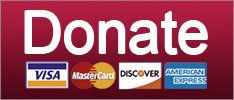 Sex
February 12, 2020 12:09 PM
In 1846, after being chased out of several states due to their controversial practices, Brigham Young led a group of 148 intrepid Mormons from their Illinois settlement out west, to stake out a place where they could practice their religion in peace. And they found it — in the Great Salt Lake region that would later become the state of Utah. But not for like 50 years. You see the United States didn't want to let Utah become a state, because of all the polygamy. "Sure! Have your religion where you wear special underwear, you can't drink coffee and you get your own planet after you die! We're cool! But you're not getting extra wives, even if it means you get a bigger planet after you die!" (Full disclosure: I am not totally clear on how the planet thing works.)
Eventually, the Mormons gave in and not only made polygamy illegal but also made it clear that it was no longer a tenet in their religion ... and they got to be a state. Since then, polygamy has been illegal, despite the fact that it obviously still goes on. Like with the FLDS and that show on TLC. But it's not just banned, it's a full on felony that will get you up to five years in prison and some hefty fines. It's actually more strict in Utah than in any other state in the country — simply living with an additional "spiritual wife" that you are not even legally married to is a crime.
But on Monday, members of the Utah Senate Judiciary, Law Enforcement and Criminal Justice Committee unanimously voted to approve a bill making polygamy an infraction with a maximum $750 fine, as opposed to a felony. It will now go to the state Senate for a full vote.
Keep reading...
Show less
Media/Entertainment
The Goop Lab premieres January 24 on Netflix.
January 06, 2020 04:50 PM
Are you a someone with way too much money and a penchant for doing some extremely ill-advised things to your genitals? Well — I am about to make all of your dreams come true!
That may have come out wrong.
No matter! The actual important thing here is that Dr. Gwyneth Paltrow — a woman who has previously told other women to steam clean their vaginas and stick jade eggs up their vaginas and generally just built an entire lifestyle brand off of giving absolutely terrible vagina advice — has a new show on Netflix. In which she clearly plans to dispense even more terrible advice to people about their vaginas.
Here is the poster for that show, featuring a wee Gwyneth stomping around a giant vagina in bright yellow four-inch heels. The allusion is a tad obvious, but I'm into it.
Keep reading...
Show less
Feminininism
And that pisses off all the right people.
January 06, 2020 02:50 PM
Last night, during the Golden Globes, host Ricky Gervais implored those accepting awards to not get up and give political speeches, insinuating that, because they were actors, they were too stupid to have opinions about anything.
"So if you do win an award tonight, don't use it as a political platform to make a political speech. You're in no position to lecture the public about anything. You know nothing about the real world. Most of you spent less time in school than Greta Thunberg. So, if you win, come up, accept your little award, thank your agent and your God and fuck off. OK?"
(Funny how he doesn't feel that way when he, himself, is expounding on his thoughts on trans people having rights and being treated with respect. Wait no, what is the opposite of that?)
It should come as no surprise that many of those accepting their awards did not give a flying fuck about what Ricky Gervais found personally annoying or whether or not he thought they were smart enough to have opinions, and said what they were going to say anyway. And good for them.
Most poignantly, when actress Michelle Williams came up to accept her award for Best Actress in a Limited Series or TV Movie — for her performance as Gwen Verdon in FX's Fosse/Verdon — she gave a startlingly personal speech explaining that she would not be there right now accepting that award if she had not been able to have an abortion.
Michelle Williams: Best Actress, Lim. Series, TV Movie - Golden Globes youtu.be
Keep reading...
Show less
Feminininism
Fetch the smelling salts.
January 03, 2020 05:10 PM
Back in the year of our lord 2009, a young lady named Carrie Prejean wanted to be Miss USA. During the pageant, the then-Miss California USA was asked by Perez Hilton whether or not same-sex marriage should be legal in all 50 states. She answered:
Well, I think it's great that Americans are able to choose one way or the other. We live in a land where you can choose same-sex marriage or opposite marriage. And, you know what, in my country, in my family, I think that, I believe that marriage should be between a man and a woman, no offense to anybody out there. But that's how I was raised and I believe that it should be between a man and a woman.
As you may recall, of course, most Americans in 2009 were not, in fact, living "in a land where [they could] choose same-sex marriage or opposite marriage." They didn't have that choice, on account of it being illegal in most states.
Prejean did not win Miss USA and, according to her and the conservative pundits at the time, this was because her "traditional beliefs" were held against her. Instead, she was the first-runner-up, a title she lost after partially nude photographs of her surfaced, along with the revelation of the existence of a sex tape. Ms. Prejean has maintained that she actually also lost that title on account of backlash against her traditional values.
One of the conservative pundits defending Prejean was Courtney Friel, a personal friend of the beauty queen as well as an occasional fill-in-host on Fox & Friends.
Keep reading...
Show less
Sex
December 31, 2019 10:01 PM
Yr Wonkette, like Mike Huckabee, BRINGS THE SEX. Only unlike Huckabee, we bring the actual sex, or at least the sex that isn't all sad and depressing like all the harassment and the abortion restrictions, because it's the end of the year and we don't want to bum you out. So let's remember some of our favorite sexytimes stories of the year, shall we? We shall!
Keep reading...
Show less
Feminininism
Great news for forced birthers with no idea how insurance works!
December 27, 2019 03:54 PM
Starting in June, thanks to a new and incredibly stupid rule from the Trump administration, those who get their health care plans through the ACA will be getting two bills each month. One bill for their regular insurance, and another, separate bill just for "abortion coverage." This "abortion coverage" bill will amount to no less than $1 per enrollee and is mostly symbolic as insurance companies do not set aside a specific amount of money to be used on certain procedures.
Here is the rule itself, explained in an inordinately confusing way, from the Health and Human Services website:
CMS is finalizing that, beginning with an issuer's first billing cycle that starts on or after the date that is 6 months after publication of the final rule, QHP [Qualified Health Plan] issuers be required to: (1) send an entirely separate monthly bill to the policy holder for only the portion of premium attributable to coverage of certain abortion services, and (2) instruct the policy holder to pay the portion of their premium attributable to coverage of certain abortion services in a separate transaction from any payment the policy holder makes for the portion of their premium not attributable to such abortion coverage. QHP issuers sending paper bills will be permitted to send the separate paper bill in the same mailing as the separate bill for the rest of the enrollee's premium. QHP issuers sending bills electronically will be required to send the separate bill in a separate email or electronic communication. We are also finalizing that QHP issuers must instruct the policy holder to pay the separate bill in a separate transaction. However, if the policy holder fails to pay the separate bill in a separate transaction as instructed by the issuer, the issuer may not terminate the policy holder's coverage on this basis, provided the amount due is otherwise paid.
This whole thing -- they claim -- is meant to make the ACA compliant with the Hyde Amendment, a garbage law preventing federal funds from going towards abortion. Since some people get subsidies, no one can truly know whether the money covering their abortions comes from the money that they have personally paid towards their coverage or from the subsidies. This way, people who don't understand how insurance works can pretend that all of the money covering abortion comes directly from that $1 bill policy holders will get to pay -- separately -- every month.

In reality, it is meant to piss people off that they're having to pay for abortions if they don't need or believe in them -- and they have to do so inconveniently.
Keep reading...
Show less
sex crimes
It's like the Elf on a Shelf story, but different!
December 20, 2019 09:53 AM
It's the Friday before Christmas, so why not how 'bout we get into the yuletide spirit with a tale as old as time, of romance and King's Hawaiian Roast Beef Sliders and the Arby's gift cards that bring allllllll the boys to the yard?
If you've been on "the internet" this week, you might be familiar with the general bones (LOL "bones") of this story.
There is a man, and he is named Barry Poyner, and he is a self-described "DILF." (If you don't know what that stands for, get offline and knit culottes for your cats, GRANDPA.)
Barry is also a church elder at the Kirksville Church of Christ in Kirksville, Missouri, which, as you might have guessed, is part of the Church of Christ. (Motto: Fags Are The Devil, And So Are Pianos!)
You know where this going. That's right, it's going through the drive-thru at the Arby's on the north side of Kirksville near the Home Depot, because hey, Barry the church DILF just met you (on Grindr), and this is crazy, but here is AN ARBY'S GIFT CARD, so please, male college student, order whatever you want, within reason!
In exchange for sex, obviously.
Barry has been charged with prostitution.
Keep reading...
Show less
Impeachment
December 16, 2019 12:45 PM
There is a good idea listed in the newspaper! And it is that some freshman House Democrats think that when the House sends the Senate its articles of impeachment against Donald J. Trump, one of the so-called "impeachment managers," i.e. the people from the House who go over to the Senate to present the case, should be formerly Republican Michigan Rep. Justin Amash, and also his hot arms.
The paper doesn't say "hot arms" are part of the Democrats' calculus, but it doesn't say they're not either.
As the Washington Post reports, it's about 30 House Democrats, some of them the moderate kind, some the liberal kind, who think this would be a great idea, and they're led by Rep. Dean Phillips. Amash may not be ideologically aligned with any of 'em, but when House Republicans yell about how this impeachment is just a partisan clownshow, they do seem to be forgetting about Amash, who until a few months ago was one of them.
Keep reading...
Show less
Feminininism
That's pretty much all a transvaginal ultrasound is.
December 10, 2019 02:00 PM
Yesterday, the Supreme Court of the United States of America ruled to let Kentucky's transvaginal ultrasound law stand. This means that anyone who wants an abortion in one of Kentucky's three remaining abortion clinics has to let a doctor shove a wand up their vaginas in order to show them an ultrasound of their fetus, in hopes that this will convince them not to have an abortion. This should be especially thrilling for recently traumatized rape victims.
Without any sort of dissent at all, the Court upheld the decision of the 6th US Circuit Court of Appeals, that the law did not violate the First Amendment rights of doctors, thereby allowing the law to go into effect:
Via CNN:
"As a First Amendment matter, there is nothing suspect with a State's requiring a doctor, before performing an abortion, to make truthful, non-misleading factual disclosures, relevant to informed consent, even if those disclosures relate to unborn life and have the effect of persuading the patient not to have an abortion," the appeals court held in its ruling.
Ok, but what about the rights of patients to say what sort of medical procedures they want performed on them? Shouldn't that be a consideration? I guess not!
Keep reading...
Show less