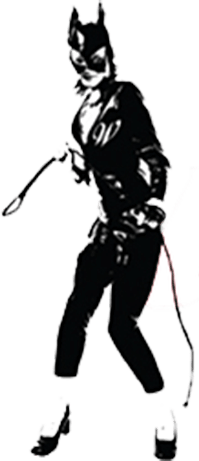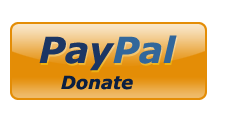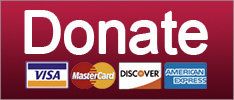 Sex
There wasn't even a fake website this time. Very lazy, guys.
October 03, 2019 04:50 PM
Rightwing conspira-fraudsters Jacob Wohl and Jack Burkman held a great big press conference today in a ludicrous attempt to smear Elizabeth Warren, and it was very, very entertaining. There were two big surprises: 1) Warren's alleged rental boy-toy, an absolutely legitimate "former Marine sex worker," actually showed up for the event, and B) Burkman's little dachshund, Jack Jr., wasn't audible, at least not in the Periscope video stream I watched.
The allegations of a months-long series of kinky rentboy sexual encounters from the supposed Marine, one "Kelvin Whelly," didn't so much elicit gasps as guffaws, because nobody's stupid enough to take Wohl and Burkman seriously anymore. Nope, not even Wohl's former employer, the Stupidest Man on the Internet, bothered to give it the time of day.
So here's the video link, for those of you daft enough to want to see three dipshits embarrass themselves in public. LUCKY YOU: it's not embeddable. Whelly read from a prepared statement, and had difficulty not cracking up himself at some of the more over the top moments. Here it is, from the Twitters. What's the significance of "Project 1599"? Your guess is as good as anyone's.
Update: Silly us: it's just Burkman's street address in Arlington.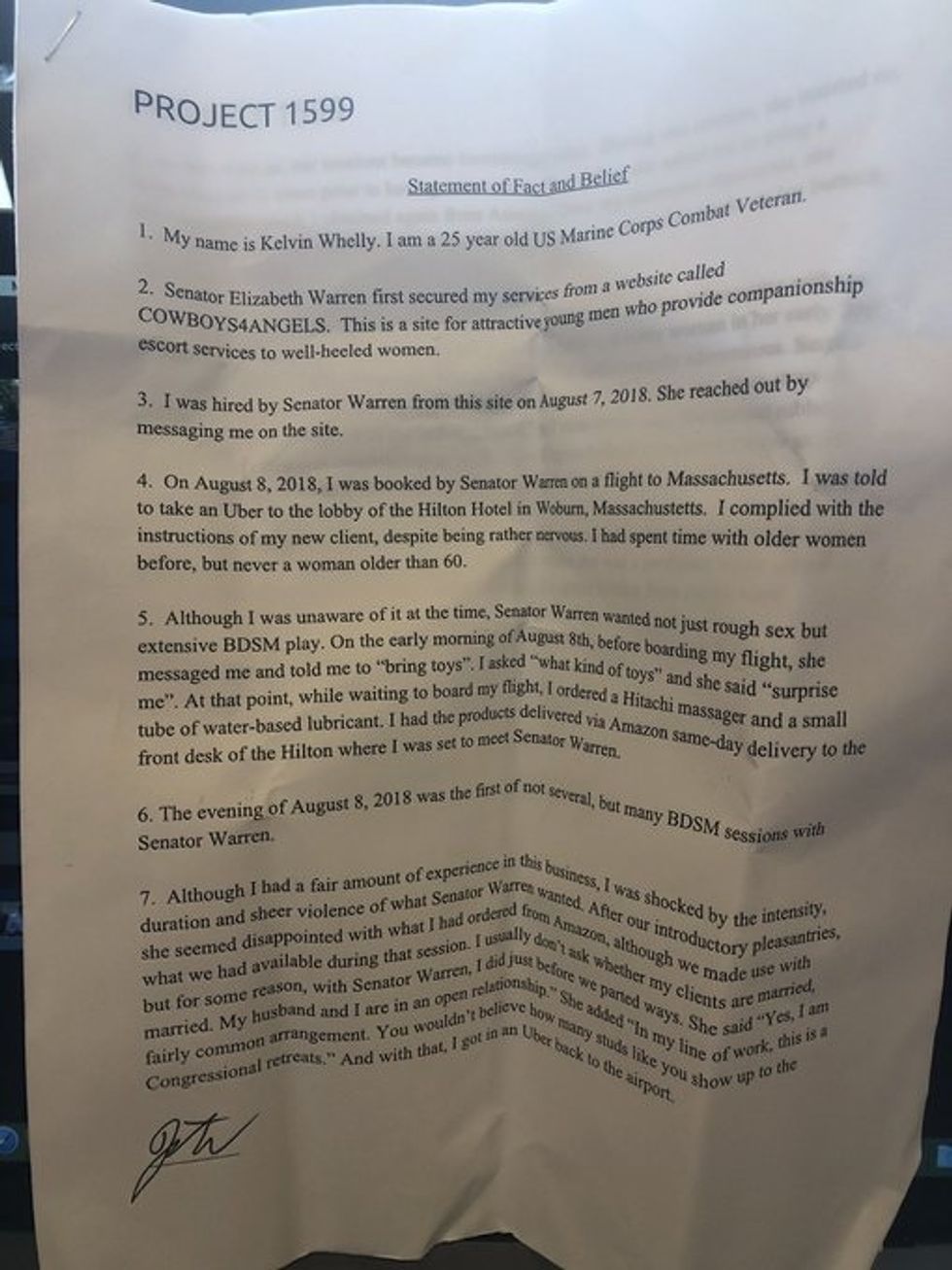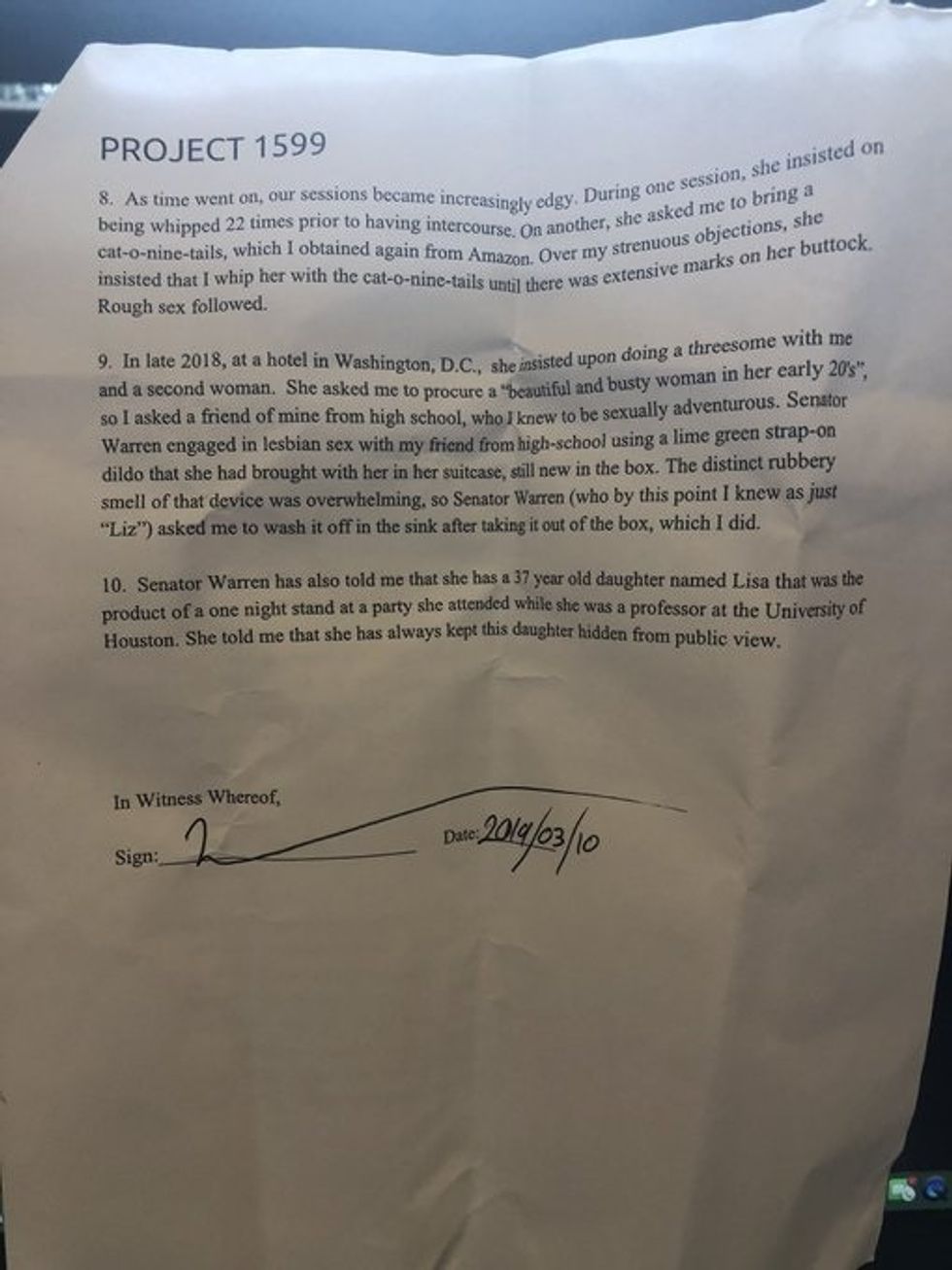 Whelly said he had been hired by Warren through an online escort service, and that she flew him out to Massachusetts for the first time in August, 2018. In the very best Penthouse Forum prose, Whelly asserts that before their rendezvous at the Hilton in Woburn, he was a little nervous, because "I had spent time with older women before, but never a woman older than 60."
And oh, my, he assets that Warren was an absolute maniac, who "wanted not just rough sex but extensive BDSM play." Uh huh. And we bet she asked him to dress up like Jamie Dimon so she could spank him with a copy of the Sherman Antitrust Act, too.
Whelly purports to have been "shocked" by just how violent Warren liked to do sex, and that while he generally doesn't ask his clients if they're married, this time he just happened to, and Warren casually revealed the SHOCKING TRUTH. Here is the very realistic dialogue she said to him:
"Yes, I am married My husband and I are in an open relationship [...] In my line of work, this is a fairly common arrangement. You wouldn't believe how many studs like you show up to the Congressional retreats."
Look, if you wanted to make it really sound like Elizabeth Warren, you could have at least had her say something about taxing Wall Street -- sinfully.
Poor Whelly couldn't even keep a straight face when he got to the bit about Warren supposedly having a lesbionic threesome with him and a young lady friend of his, "using a lime green strap-on dildo" new from the box.
Also, for some reason, they want us to think Warren confessed to having a secret illegitimate daughter named "Lisa," born after a one-night stand 37 years ago. Because hoor.
It was pathetic. Wohl and Burkman had the dude take off his shirt to show the supposed scars from Warren's whippings with a cat o' nine tails, although that fell apart pretty quickly -- someone immediately found old Instagram photos of the welts, which he said he'd gotten when he was hit by a chain while disassembling an old swing. Or an old swinger, amIright?
Wohl, the original lime green strap-on dildo, also took pains to explain why he was bringing all this forward: "We all know women are more hormonal than men," and he just wanted to save America the grief that would come from electing Warren and then having a "hormonally unstable" sex fiend in the White House. Because he cares. Also, NORMAL women take their husbands' last name when they get married, so Warren is an abnormal sex fiend, QED.
Another Update: How could I forget this? At one point, a heckler asked Wohl if he was on psychiatric medication. Swear to god, he invoked HIPAA and said his medical records were private.
Warren seems not to recognize her political career is over, oddly enough.
(Yet another damn update: HD video on YouTube, but darned if we want to pay a licensing fee to embed it.)
Ma'am.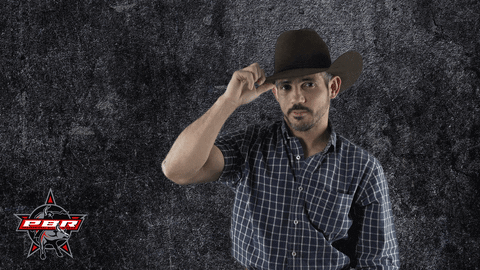 Giphy
[Ford Fischer on Twitter / Yr Dok Zoom on Twitter]
Yr Wonkette is supported entirely by reader donations. Please send us money so we can bring you the latest wild sex tales from the 2020 campaign, and real news too.
Culture
And thereby hangs a Handmaid's Tale
September 29, 2019 01:00 PM
Margaret Atwood wrote most of The Handmaid's Tale in 1984, when everyone had Orwell and Reagan on their minds. It was just in the air, although unlike most people who noted that Reagan seemed to groove on "Ignorance is Strength," Atwood got a novel out of the juxtaposition of that iconic year and the ascendancy of the Christian Right.

At around the same time (maybe it was 1985), I sat in on several classes at a local fundamentalist Christian school, where I was researching, very clumsily, how its workbook-based curriculum operated. And sure, my hidden agenda involved gawking at the weird fundie content, like the exercise teaching that "facts" are observable truths (the table is made of wood) and truths revealed by God in the Bible (the Universe was created in six 24-hour days). "Opinions" are matters of taste (chocolate is the yummiest flavor) and crazy notions about reality made up by scientists who reject the Word of God (the Earth is "millions" of years old).
During one visit -- and a rare class where all the junior-high-aged kids watched a movie together instead of just working individually in their workbooks -- the topic was the moral degeneracy of rock music. One very distressed girl was near tears at all the depravity and wickedness, and wondered how, in America of all places, such madness could be allowed. "Can't those people just be" -- she struggled with how to delete rock music from the world -- "killed?"
So yes, that came to mind while I was rereading Handmaid.
Keep reading...
Show less
Gay Stuff
Duffy introduced the bill as his last act in Congress.
September 25, 2019 02:05 PM
Back in August, Sean Duffy announced that he would be retiring from Congress, citing his wife, Rachel Campos-Duffy, complications with her pregnancy, and medical issues for their unborn ninth child. Given this, it's not surprising that he wants to leave a legacy, an enduring reminder of the kind of politician he was. This Monday, he officially resigned, but not before introducing a bill (H.R. 442) to "protect the lives of unborn gay children" by making it illegal to abort a gay fetus.
Duffy, unsurprisingly, has a history of trying to derail LGBTQ rights — from opposing same-sex marriage to opposing laws barring employment discrimination on the basis of sexual orientation or gender identity.
Keep reading...
Show less
Featured
Probably just don't read this post.
September 19, 2019 02:30 PM
Forget about the whistleblower story about Donald Trump probably committing literal actual treason, because there is more important news out there, and it is that unfuckable Trump sycophant mini-Hitler baldhead dork who makes "34" look like a really rough "60" Stephen Miller IS REPORTEDLY BONING A HUMAN PERSON! And this reportedly human person is ALLOWING THAT.
Truly, the very last thing we expected to learn in the news today, or any other day, was that Stephen Miller is allegedly sexually active, unless it involved pending criminal charges or a cease-and-desist letter from 4H.
The news came in a tweet from Washington Post reporter Nick Miroff, atop a story about how Mike Pence had "tapped" (get away from Stephen's lady friend, Mike!) a former DHS press spox as his new press secretary:
Keep reading...
Show less
Feminininism
Perhaps they ought to Google it.
September 12, 2019 03:45 PM
On Wednesday, following complaints of "bias" from four Republican senators, Facebook opted to remove a "fact check" on a video from a Live Action video that claimed, ridiculously, that there was no such thing as a medically necessary abortion and that all any doctor had to do to preserve the lives of the mother and child was to deliver the baby early.
Back in August, following a review from an independent fact-checking organization, the International Fact-Checking Network, Facebook put up a warning on the post noting that it contained inaccurate information and explaining that, yes, there are indeed situations where an abortion is necessary to save the life of the mother. They also sent notifications to those who follow the page, letting them know that this information had been deemed false. Additionally, as a result of Live Action having made a number of equally absurd and fact-free assertions, they received a notification that they were being put on restriction for having shared so much "false news."
"Your Page has reduced distribution and other restrictions because of repeated sharing of false news. People will also be able to see if a Page has a history of sharing false news."
In response to this, Senators Ted Cruz, Mike Braun, Josh Hawley, and Kevin Cramer sent a letter directly to Mark Zuckerberg accusing the site of bias and of "censoring" conservative speech, which apparently relies on saying things that are untrue. Their reasoning for this was that two of the doctors consulted by the fact-checking organization were known to be pro-choice.
Keep reading...
Show less
News
Your daily update on THE JERRYCOCK!
September 12, 2019 11:21 AM
Last week we had daily updates on Hurricane Dorian's unfortunate track through Alabama (in the president's brain). This week we have daily updates on JERRY FALWELL'S WONDERCOCK OF JOY AND LAMENTATIONS, DEPENDING ON WHERE YOU'RE SITTING AND WHETHER YOU'VE DONE YOUR BREATHING EXERCISES, ALLEGEDLY.
If you'll remember, there was a big Politico piece this week, where journalist and Liberty University alum Brandon Ambrosino got lots of Liberty people to talk off the record about Jerry's little fiefdom, and also some other things. By the way, "little fiefdom" isn't his name for HIS COCK, because have you heard how it WON'T FIT IN HIS WIFE?
Allow us to remind you:
At Liberty, Falwell is "very, very vocal" about his "sex life," in the words of one Liberty official—a characterization multiple current and former university officials and employees interviewed for this story support. In a car ride about a decade ago with a senior university official who has since left Liberty, "all he wanted to talk about was how he would nail his wife, how she couldn't handle [his penis size], and stuff of that sort," this former official recalled. Falwell did not respond to questions about this incident.
MULTIPLE people confirmed to Politico that Jerry just hearts talking about his cock. And they also told Politico about how Liberty University isn't really a college (knew that), but rather a "real estate hedge fund" that's "not educating," but rather "buying real estate every year and taking students' money to do it."
And now Jerry Falwell Jr. is MAD and he is going to SUE EVERYBODY who told SECRETS about his COCK, which is weird, because doesn't the Bible say DON'T HIDE YOUR COCK UNDER A BUSHEL, JERRY?
Keep reading...
Show less
Featured
September 11, 2019 11:34 AM
Oh, noes! Is someone doing the RICO to poor Jerry Falwell Jr.? Quick, call in the FBI, the CIA, the National Guard and the army of handsome pool boys and personal trainers that the Falwells surround themselves with for some reason. The president of Liberty University will not stand for scurrilous accusations that he runs the school like a private fiefdom where self-dealing is rampant. There never was any picture of Jerry's wife Becki in a French maid costume, dammit, and anyone who says otherwise is just jealous of Jerry's Amazing Wondercock that he absolutely never brags about to his colleagues. That's why the FBI is totally going to investigate this "attempted coup" against the laws of God and Jerry. Because in Lynchburg, Virginia, those are one and the same.
The Hill was first to get Falwell on the phone for his announcement that the FBI is ON THE CASE, ready to round up all the conspirators to put them on trial for crimes against God's True Servant. This is an attempt to oust him as Liberty's president, which is, no doubt, top of the FBI's list.
"Our attorneys have determined that this small group of former board members and employees, they're involved in a criminal conspiracy, are working together to steal Liberty property in the form of emails and provided them to reporters," Falwell raged to The Hill.
Then he moved on to the AP, where he derided Politico reporter Brandon Ambrosino as a "little boy" and said, "I'm not going to dignify the lies that were reported yesterday with a response, but I am going to the authorities and I am going to civil court." Let the record reflect that this is not a denial of any particular detail from Ambrosino's story.
Keep reading...
Show less
News
Jerry Falwell Jr. fucks his wife, OK? HE FUCKS HIS WIFE!
September 09, 2019 04:58 PM
When we clicked on the Politico long-read everybody's talking about today, about Jerry Falwell Jr., leader of the Liberty University clown college, and his destruction of what passes as his father's legacy, the first thing we noticed was the author of the piece. Brandon Ambrosino ... haven't we told that guy to go fuck himself before? Yes, we have, five years ago! Ambrosino was one of a contrarian cohort of gay conservative journalists who wrote from time to time to tell us all that the mainstream LGBT movement was very unfair to those poor conservative Christians, who just wanted the freedom to deny LGBT folks life, liberty and the pursuit of happiness at the ballot box, in the courts, and anywhere else they could. Frankly, he pissed us off, but then we forgot about him.
However, as it happens, we think Ambrosino is probably exactly the right journalist to tell the inside story of what's really going on at Liberty. He went to school there, he knows the characters involved, and he even, at least several years back, had a "soft spot for the deceased evil known as Jerry Falwell," as we wrote at the time. He knows Jerry Jr. He knows Jonathan Falwell, Jerry's brother, who runs Jerry Sr.'s old Thomas Road Baptist Church.
Part of the title of Ambrosino's piece is "Someone's Gotta Tell The Freakin' Truth," and that's a quote from a current Liberty official who's close to the Falwells and who dished to Ambrosino -- of course, off the record. Indeed, that person was one of "more than two dozen" current and former Liberty employees who spoke for the article -- of course, off the record.
There's no way we can do this piece justice, as it is 8,000 words long, so you need to read the whole thing, as they say on the internet. But we will hit the highlights, only some of which are about Jerry Falwell Jr.'s penis.
Keep reading...
Show less
Sex
Preferably a man with the assets of a $600 million non-profit at his disposal.
Jerry Falwell Jr. is a man of God. But he's also a man of wealth and taste who likes to travel in style and take very good care of his friends.
Friends, meet Benjamin Crosswhite, Jerry Falwell Jr.'s personal trainer who some sort of way wound up getting a $2 million dollar athletic club from Liberty University for a whopping zero dollars. Not to be confused with Giancarlo Granda, the handsome poolboy Jerry Falwell and his wife Becki befriended in Miami and set up in the hotel business. That guy was brunette! Ben is a totally different hot, white dude, who graduated from Liberty University in 2011 and stuck around Lynchburg, Virginia, to be the Falwells' personal trainer. Plus, he's blond.
Keep reading...
Show less