Sexy Obama Inauguration Pix From Times Square
News
January 20, 2009 03:45 PM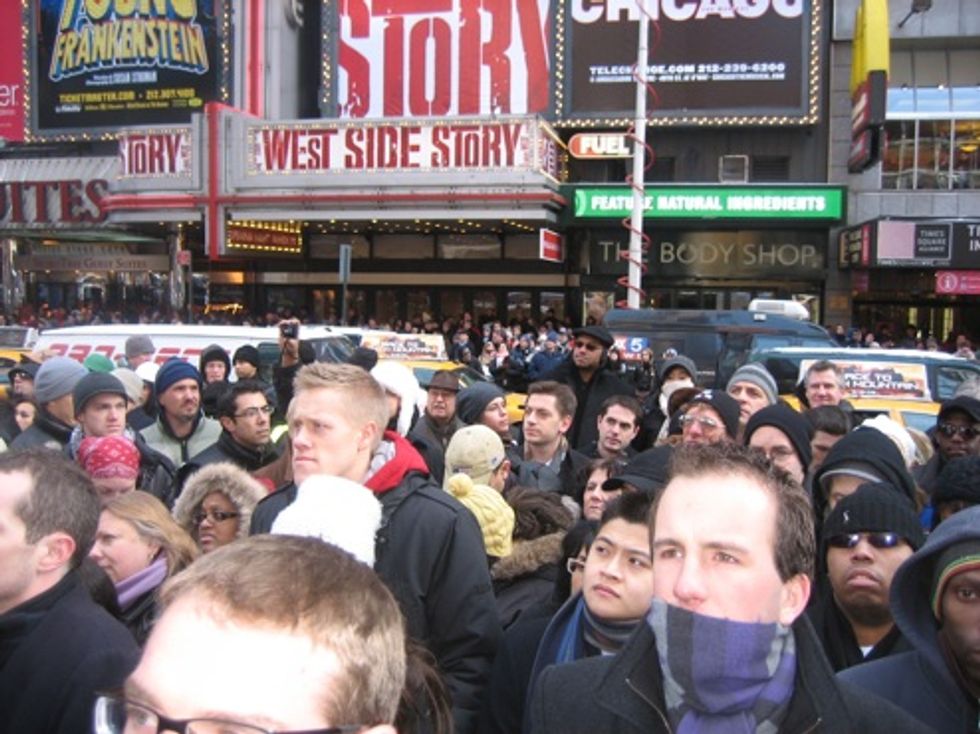 Hey America! Those of you without the "luck" to be in Washington D.C. freezing your balls off while the new president was sworn in still had the wonderful opportunity to freeze your balls off someplace else instead while watching the exact same thing! For example, many people in New York City who could have hung out in warm places, like BARS, instead decided to go to Times Square and stand cheek by jowl with 1.5 billion of their fellow citizens watching the guy on the Jumbotron stuttering through his oath of office.
---
Wonkette reader Jaime sends photos and a report from the scene:
Big crowd. Numb toes. I spent a lot of time contemplating the giant Maker's Mark ad. And welcoming a new president! And wishing I had bourbon.

I guess I have to work now.
Ah yes Maker's Mark, like in this photo: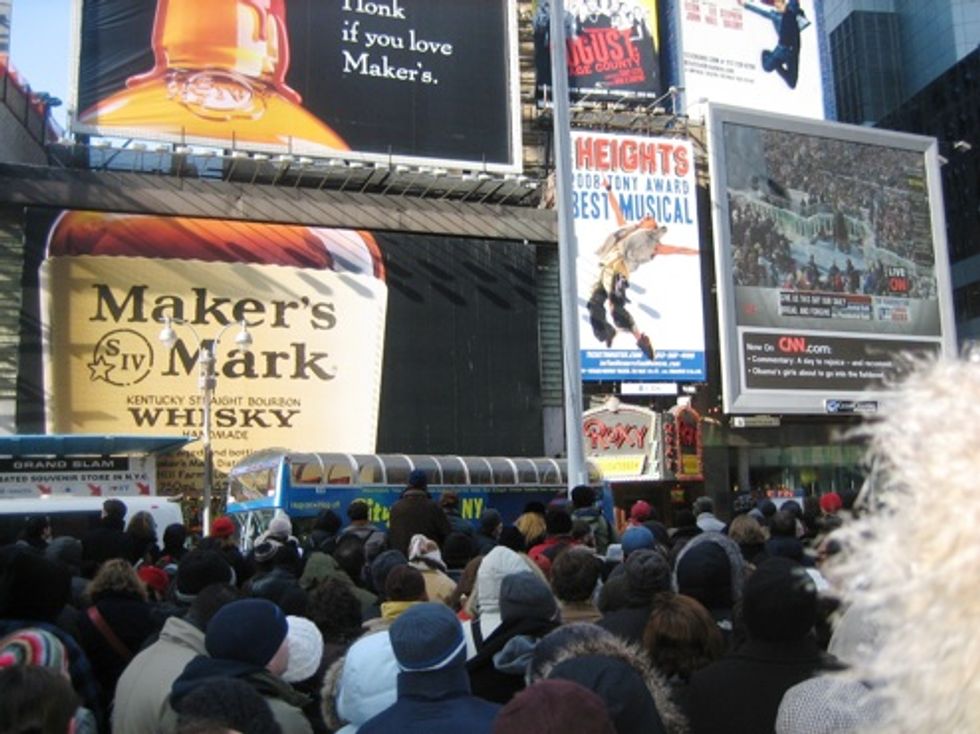 Shortly after this next photo was taken, the crowd split in two and did a Busby Berkeley-style musical number and George Bush flew over them in his helicopter and admired the kaleidoscopic symmetry of their choreography. Then he wept into his sleeve and continued on to his Dallas masturbatorium, where he went to bed with a bitter heart and a bottle of Maker's Mark at his side.