Sign Up Now To Learn How To Be A Better Homemaker For Jesus!
News
October 18, 2013 03:30 PM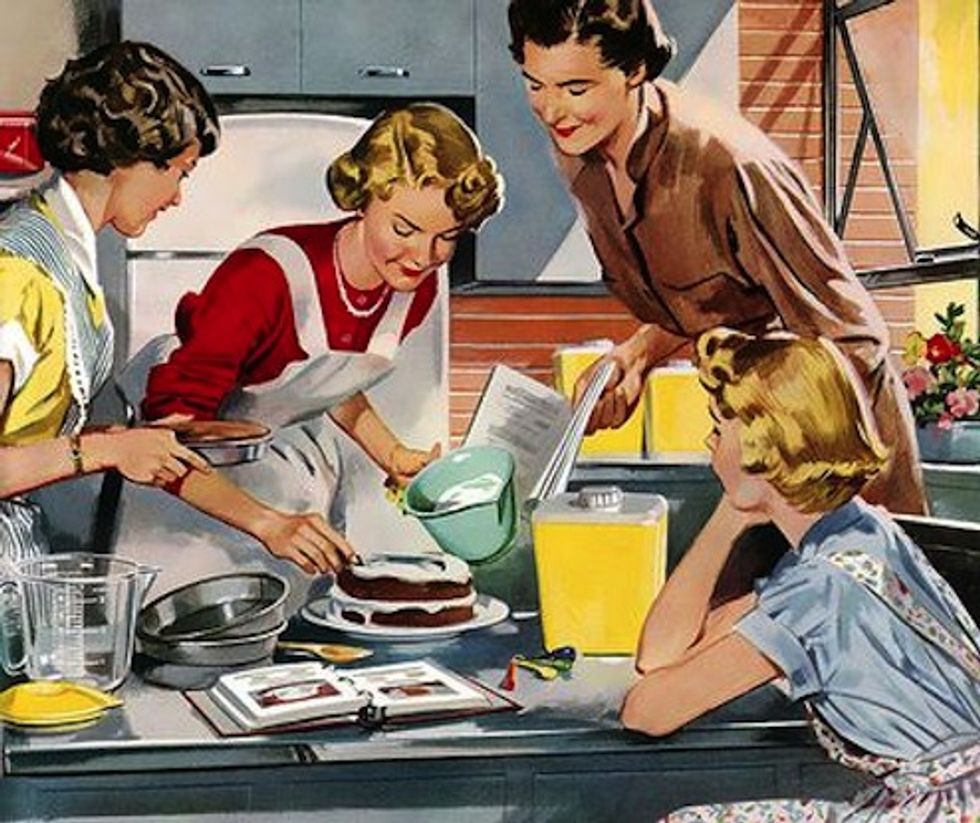 Hey, ladies, have you been wondering how you can be better at vacuuming for Jesus and popping out a quiverfull of babies like Reality TV star Michelle Duggar? Then you will NOT want to miss this exciting opportunity to attend The Art of Homemaking Conference -- stop laughing, we're serious, this is a real thing! -- brought to you by the Southwestern Baptist Theological Seminary. If you're a student there, you can even get course credit in -- seriously, we are NOT making this up -- Women's Studies!
---
Just what kinds of handy housewifin' tips will you learn from this conference, which will focus on "God's paradigm for the homemaker, the impact of feminism on the home, spiritual formation through family worship and more"? Let's hold our noses, get on our knees, and take a look. [Malware at Happy; Link blocked for now]