South Carolina Board Of Education Chairwoman Will Now Write Her Erotic Internet Fiction In Peace
News
September 02, 2009 11:20 AM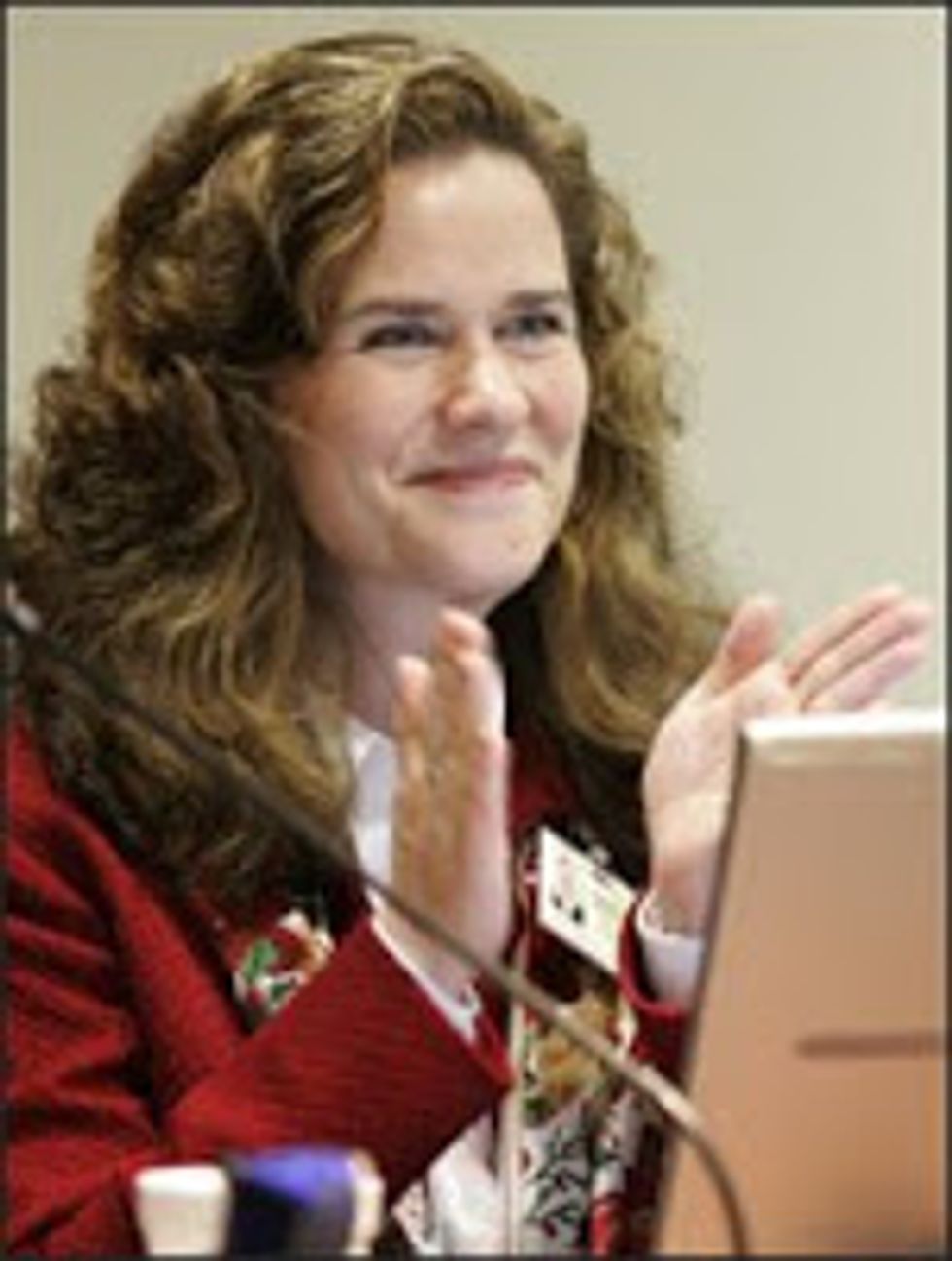 South Carolina is just full of filthy sex people performing terrible acts of sex upon one another. Take Kristin Maguire,who became "of interest" last week after it was discovered that in between chairing the state board of education and homeschooling her own four children (?), she was in the habit of publishing her loosely fictionalized erotic goings-on on certain sexy parts of the Internet. Ha, oh and then there was that time she flashed Mark Sanford's chief of staff whilst atop the hilariously gratuitous location of Jenny Sanford's desk. (N.B.: Hi, yes, South Carolina: it is possible to hook-up without doing so at the expense of Jenny Sanford.)
---
Anyway, now Maguire has of course resigned! Cue bad-faith-y statement about wanting to spend more time with her family in 3, 2,...
"No one warned me that my children would become teenagers at the same time that my parents have ever greater needs of my time and support," Maguire, 41, wrote to Sanford, who reappointed her to the board in 2004 and 2008.

"While I have sought to meet everyone's needs while fulfilling my obligations as your appointee to and chairman of the State Board of Education, as I look to the immediate future I do not see a way to adequately do all of these things."
Okay bye! Sure we'll see you around the Internet!