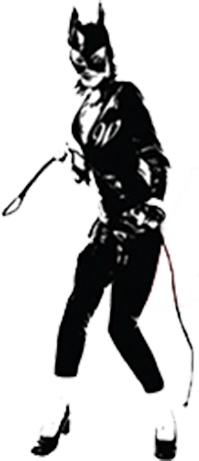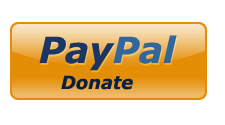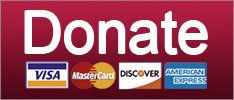 Sportsball
Scholarships aren't 'income,' jackass.
October 30, 2019 10:18 AM
Note from the Editrix: If you're a Deadspin reader looking for new digs after yesterday's fuckery, Wonkette too also hardly ever writes about sports. Welcome!
The NCAA announced yesterday that it would permit student-athletes to profit from their name, image, and likeness, as if they were common citizens. This is long overdue. NCAA revenue reached $1 billion during the 2016-2017 school year. College football and basketball coaches are the highest-paid public employees in most states, and the students people actually pay to see throw around the sports ball are the no-est paid.

North Carolina Senator Richard Burr wasn't pleased with this news. He plans to introduce legislation that would treat college athletes' scholarships as "income" if they choose to "cash in" on their own likenesses. (The students still don't get paid.)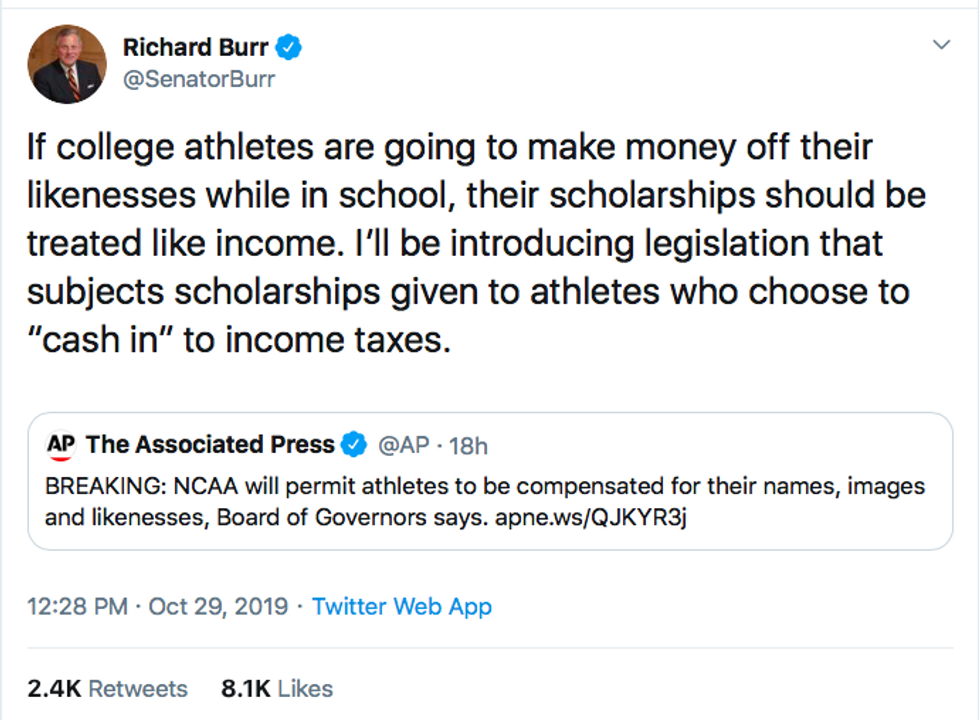 GTFOHTwitter
Burr is a Republican, so it's shocking he was even physically capable of typing the word "taxes." He voted for the GOP tax scam bill that gutted the estate tax and offered much-needed tax relief for struggling private jet owners. This is what he said after the 2017 tax bill was passed in the dead of night.
BURR: For far too long, our tax system has been a burden to the millions of middle-class class citizens that make up a majority of this country. This tax overhaul starts to get the government out of your pockets, and puts Main Street in the driver's seat of the economy, not Washington.
Burr has never met a tax he's liked, except for the one he's proposing now for college athletes, most of whom are black. Go figure.
Keep reading...
Show less
©2018 by Commie Girl Industries, Inc