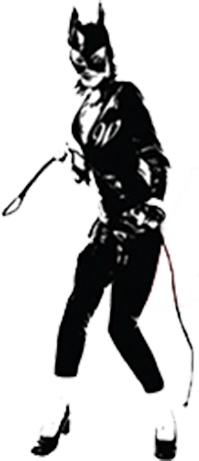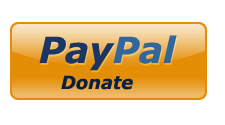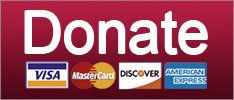 News
Ladies and gentleladies of America, this is your president.
UPDATE: When we wrote this story, the Vox interview it references talked about a SMALL CHILD Trump cheated off of. Vox has now issued a correction saying OOPSIE the person they were interviewing screwed up, and the person in question was in fact a YOUNG MAN, and we don't mean like "GO TO YOUR ROOM, YOUNG MAN!" Apparently he's in his 20s. DOESN'T CHANGE HOW DONALD TRUMP IS A PIECE OF SHIT.
And now, on with our regularly scheduled post!
Stories of Donald Trump being a weak-ass thin-skinned loser who cheats at golf are myriad and they are all pathetic and gross. A quick perusal of internet dot com brings up a million stories about Trump cheating and lying on the golf course, "winning" tournaments he didn't actually participate in, and just in general acting like the same fucking pig on the golf course he acts like everywhere else. A lot of the stories are proliferating right now because a sportswritin' fella named Rick Reilly wrote a book called Commander In Cheat: How Golf Explains Trump, published about a month ago, about how Trump's boorish loser behavior in golf tells you a whole lot about the man who currently is stinking up the Oval Office with his orange skin flakes and his cheesy Big Mac farts.
As Reilly wrote in The Atlantic last month, "Whatever Trump Is Playing, It Isn't Golf."
Reilly has a new interview in Vox, and one snippet of it is flying around Twitter, because it's about Trump cheating at golf off A LITTLE BOY YOUNG MAN OF A CERTAIN AGE. Part of the story was reported a couple of months ago at Golf.com, about a tournament Trump "won" but didn't even play in, because it was held during his Singapore fail-summit with Kim Jong Un. But the "cheating against kids STRAPPING YOUNG MEN" part is new!
News
Just do something stupid.
September 04, 2018 10:30 AM
Colin Kaepernick, the former San Francisco 49ers quarterback who started the "take a knee" protests of racial injustice, revealed Monday that he's the face of Nike's 30th anniversary "Just Do It" campaign. It's a major deal: Kaepernick will have his own branded line including shoes, shirts, jerseys and more. It's a "star contract" worth millions plus royalties. That's impressive for someone who's not currently playing football. He's allegedly been blackballed from the NFL, and hopes to prove collusion (there's that word again) amongst team owners to keep him off the field.
People who considered Kaepernick literally kneeling during the National Anthem as somehow a giant middle finger at veterans, the flag, and apple pie are upset. They would've preferred Kaepernick remain unemployed or earn money in some "degrading" way they could mock like assholes. Nike had other ideas.
Media/Entertainment
In the middle of the night last night, Donald Trump, our 72-year-old president, tweeted out some insults for CNN anchor Don Lemon and NBA great Lebron James.
Donald Trump, who just the other day failed his 6th grade geography quiz...
...felt that he, of all people, ought to weigh in on the intelligence of the two men.
Why? Because they hurt his feelings with some incredibly mild criticism of Trump's tendency to scream bloody murder about football players protesting police brutality, during a CNN interview about the public school James is funding in Akron.
Via Mediaite:
"We are in a position right now in America…where this race thing has taken over," James said. "Because I believe our president is kind of trying to divide us."
"Kind of?" Lemon asked.
"Is," James confirmed. "I don't want to say kind of. What I've noticed over the last few months is he's kind of used sport to divide us."

Oh wow, what a sick burn. How horrible of them to say something that is objectively true. Next, they will accuse him of having blond hair and being named "Donald."

LeBron also said that he was not interested in talking to Trump. Oh, the horror.
Lemon asked James what he would say to Trump if he were sitting in the room.
"I would never sit across from him," James replied.
"You would never? You don't want to talk to him?" Lemon asked.
"No. I'd sit across from Barack, though," he said, laughing

While most adult humans, especially presidents, would be able to handle a basketball player not particularly caring for them, Trump clearly could not. Perhaps because he had so hoped they would be friends.
Oddly enough, he ended his little conniption fit by saying "I like Mike!" -- ostensibly referring to Michael Jordan. Man, no one better tell him that Michael Jordan has also spoken out against police brutality and criticized the demonization of sports players who exercise their first amendment rights. He would be devastated. He might never recover.

Now, look. I know fuckall about sports. The only time I interact with sports is when I am annoyed that my regular bar is filled with people or when I find out that the Celtics won a thing and thoughtfully text my dad to say "Congratulations on your sports!" Also I have a very big crush on young Rosey Grier, whom I maintain is the platonic ideal of a non-toxic masculinity (and also way dishy, and with a lovely singing voice). But what I can tell you is that what LeBron James is doing with this school -- with this public school -- is freaking amazing.

Via Quartz:
At the I Promise school, tuition is free for all students, who were randomly selected among all Akron public school students between one to two years behind their peers in reading. Students get free uniforms, free meals and snacks during the school day, and free transportation to school. Every kid also gets a free bicycle and helmet, as James has said that having access to his own set of wheels gave him a way to escape from dangerous parts of his neighborhood and the freedom to explore during his childhood. And in a nod to the realities of the way schoolwork gets done in the digital age, every kid gets a free Chromebook, too.

On top of that, there's help for the parents to get jobs, finish their GEDs, a food bank, scholarships to the University of Akron, psychological help for the teachers, and all other kinds of great things. Like, this is a truly, truly amazing thing that he is doing here.
It says a lot about Donald Trump, as a human being, that he would actually jump all over someone who is doing something this wonderful, just because that person did not kiss the ring. It doesn't say anything we didn't know about him already, but it says a lot.
[Mediaite]

Wonkette is independent and fully funded by readers like you. Click here to tip us!
News
You can't scrub away the gross from this
The Ohio State University sex abuse scandal is one of those stories of such escalating repulsiveness that you think it's gone on forever, when it's only barely been two weeks. Former team doctor Richard Strauss is alleged to have sexually assaulted a minimum of 1,500/2000 student athletes from 1978 to 1998 in at least 15 varsity sports, one of which is wrestling, and Ohio Rep. Jim Jordan was assistant wrestling coach from 1986 to 1994, so there's some overlap there.
Jordan has repeatedly insisted that he "knew nothing" about all the sports-related rape and just sort of hopes the story will go away so he can't get back to helping bury the Russia investigation for his buddy Donald Trump. However, the victims of Strauss's unspeakable acts have different ideas.
News
Trump threatens to kill NATO, Paul Manafort loses VIP status, and Papa John is quit-fired. Your morning news brief!
Morning Wonketariat! Here's some of the things we may be talking about today.
News
Another prime time Supreme Court shitshow, baby jails somehow get worse, and Jim Jordan's locker room talk. Your morning news brief!
Morning Wonketariat! Here's some of the things we may be talking about today.
News
Holy Trigger Warning, Batman! NBC just dropped a story on a molesting sports doctor at Ohio State University, and it is HORRIFYING.
News
Get back underneath your cow, Devin.
Devin Nunes, smart person, took some time out of being an unregistered foreign agent for the Russian Federation to react to news that LeBron James has signed a four year, $145 million contract to play for the Lakers.