St. Patrick's Day: Did You Know It's Almost Here?
March 16, 2009 04:30 PM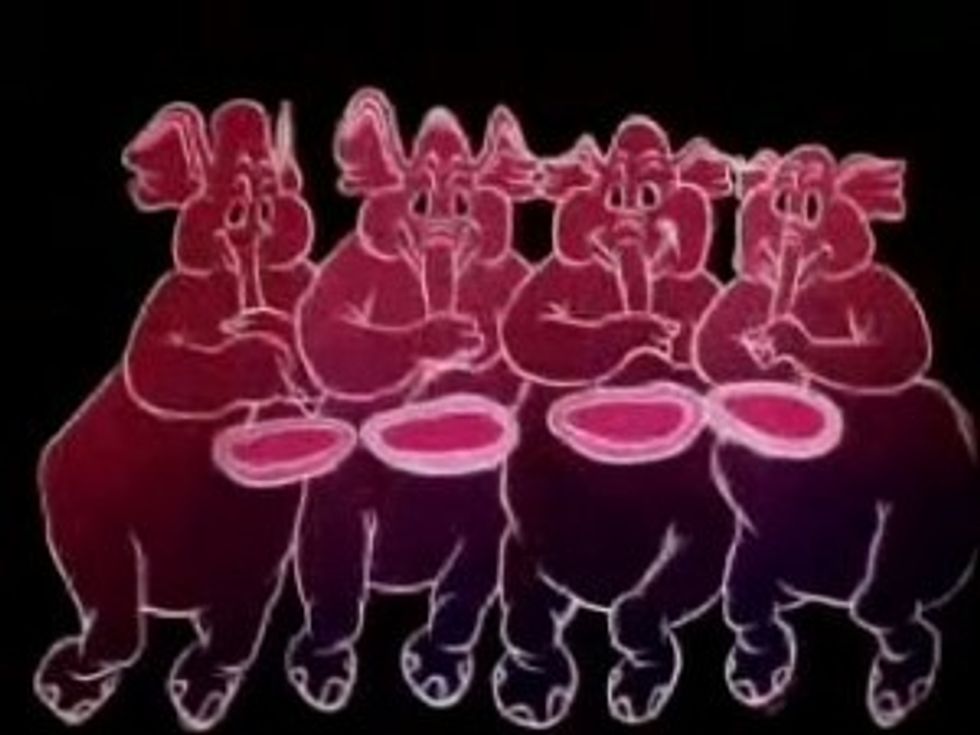 America's longwinded celebration of St. Patrick's Day is really almost over. And here are your last opportunities to guzzle discounted chocolate stouts and see actual live elephants walk through town, for Ireland.
---
Tonight: It's the quiet before the storm, but several bars are holding Irish-themed pub quizzes. Brush up on your knowledge of Catholic patron saints, for the win. 8PM at Fado's Irish Pub, 7:30PM at Ireland's Four Courts, and 8PM at the Bethesda Ri-Ra's.
Tuesday, March 17: In a publicity stunt certain to beguile us all, the Ringling Brothers are announcing the arrival of their circus by parading their precious elephants from Garfield Park to the Verizon Center. Hopefully they are well-trained, as a bagpiper will be marching alongside them. Starts at 10AM. [WaPo]
Tuesday, March 17:. The Dubliner on Capitol Hill will have seven bars, three bands, food specials and a $10 cover. Starts at 10AM. [Dubliner]
Tuesday, March 17: There will be yet another kegs and eggs celebration, this time at James Hoban's in Dupont Circle. For no cover charge, you get $5 Guinness and Jameson, $3 Miller Lite, and an outdoor tent, just because. Starts at 8AM. [James Hoban's]
Tuesday, March 17: Count on the Rock and Roll Hotel to tell it like it is: "Party 'Till You Puke" features $4 Jameson drinks, $3 PBRs, and the dangling possibility of getting "lucky with a Jameson girl." Cute. No cover, 7PM. [Rock and Roll Hotel]
Tuesday, March 17: Rumors in Dupont Circle rewards its early arrivals with $1.17 Coors Light and a discounted $5 cover -- prices rise as the night goes on. Expect contests for best Irish costume and dancing, bagpipes, and of course, green beads. 3PM to 11PM. [Rumors]
Tuesday, March 17: You know what, we can't possibly list every event, but here's a hint: Go to any bar with Mc, O', Pub, or simply Irish in the name, and prepare to be pelted with discount Guinness, shepherd's pie, and/or U2. You're welcome.