St. Paul, The Night Before The Jackass Convention
News
September 01, 2008 03:07 PM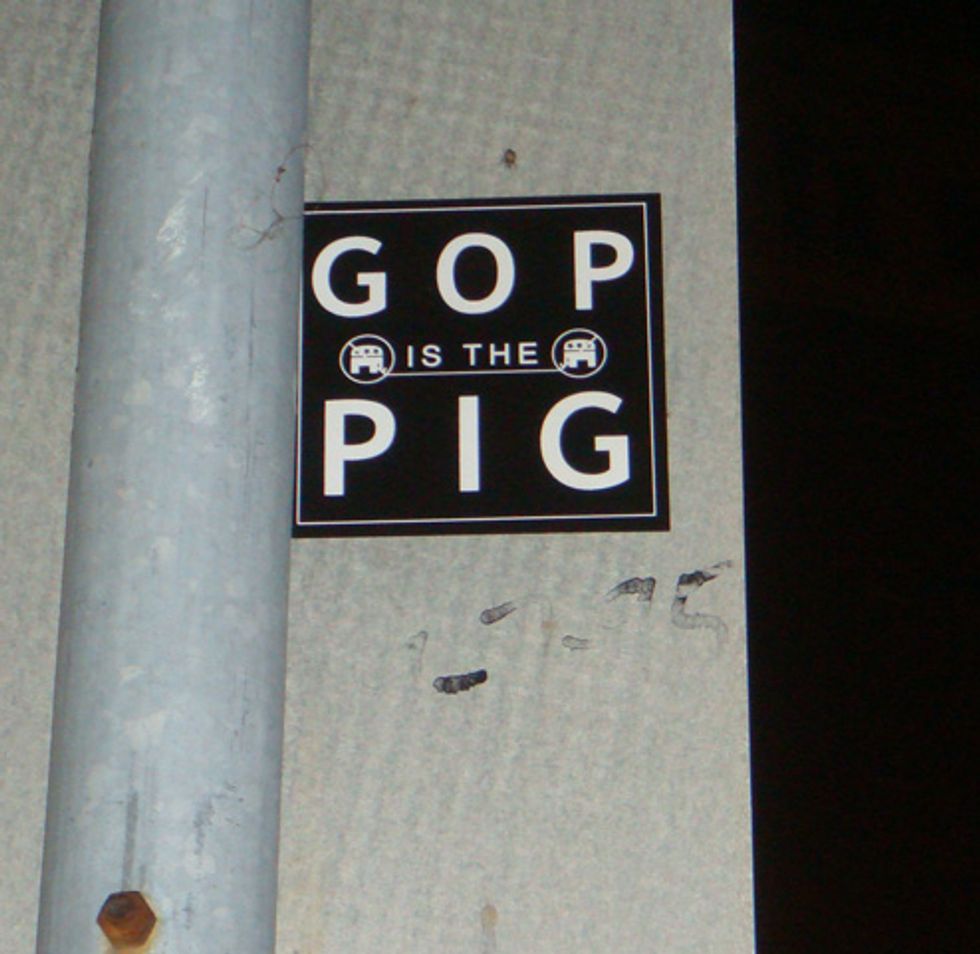 Last night, your Wonkette editors visited the city of St. Paul, in Minnesota. What a glorious City Of Lights! Ha ha, not really, it was empty except for cops and military people protecting John McCain Arena. We thought this was offensive -- why are the cops and military people still here when there's a hurricane in New Orleans? Racists. Let's check out a few more pictures from this famous twin Minnesota city that locals know as "The Boring One."
---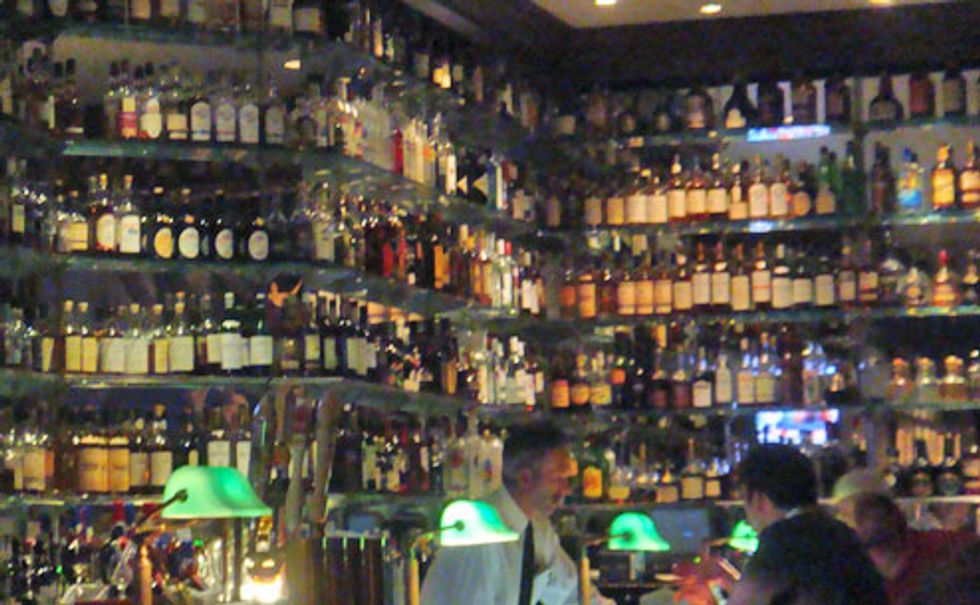 This restaurant, "The Saint Paul," was not boring. See all that booze, on the shelves? We drank it all, no joke. They literally have no alcohol left to serve to their customers today. Then we charged it all to Ron Paul WITHOUT HIS PERMISSION, HEY-O.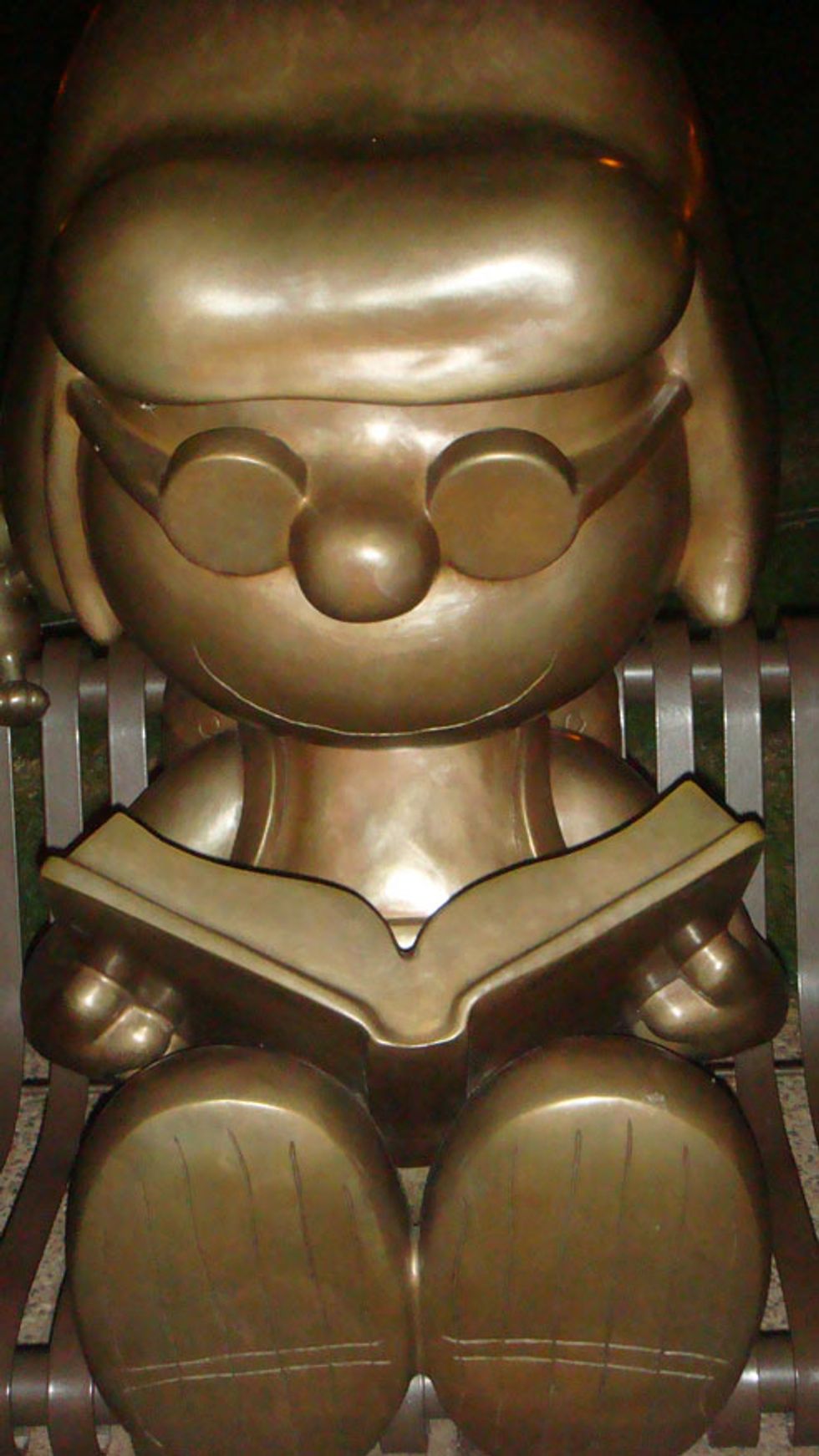 Sara was reading a book in this nice park and we fucking pulled the best prank ever. We poured two buckets of HOT LIQUID BRONZE over her. Then she got stuck! Weird. She's probably dead by now. Ha ha, sucka.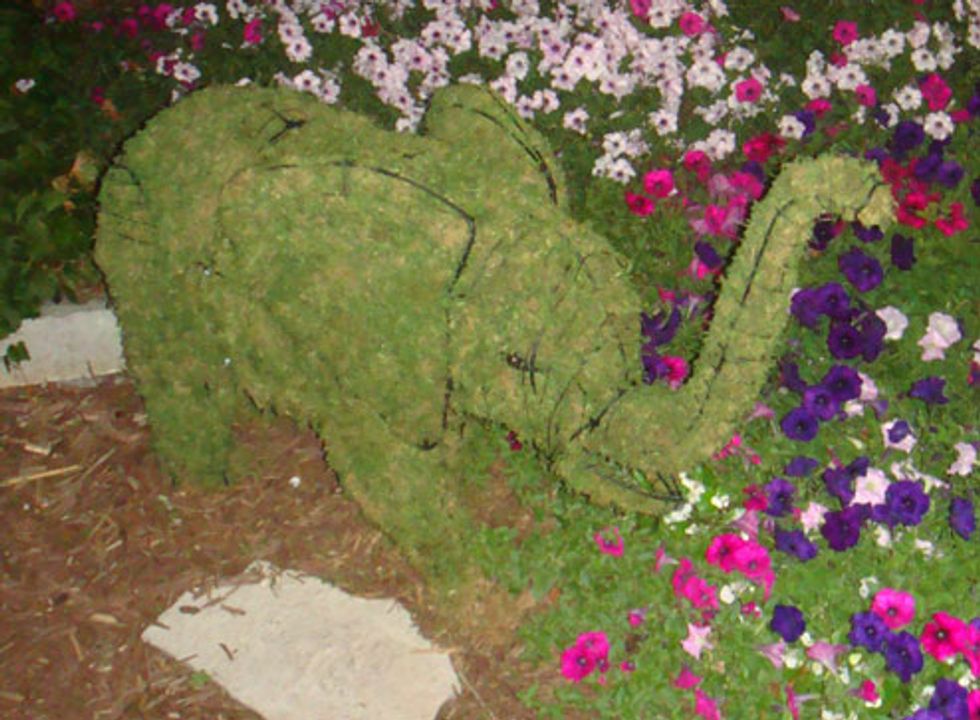 Hey there little fella, nice grass nose or whatever.