foreign policy
It's your Sunday show rundown!
Former Secretary Of State Mike Pompeo, was on "Fox News Sunday" this weekend.
Surprise, he was an asshole!
Chris Wallace had just interviewed current, competent Secretary of State Antony Blinken. We guess Pompeo thought it was his job to "rebut" whatever Blinken had just said. (It's Fox News, after all.)

POMPEO: Well, generically, when I hear the administration talking about taking America back, they're talking about back to what President Obama did for eight years where America was weak.
The alternate timeline where Barack Obama was "weak" on the world stage is always fascinating. President Obama, by most accounts, had a good working relationship with allies like Canada, the UK, Germany and France. Under his presidency, SEAL Team 6 took out Osama Bin Laden (while interrupting an episode of NBC's "The Celebrity Apprentice"). Fox News would still be lauding this if it had been Ronald Reagan or George W. Bush or even Donald Trump who did it. Obama did that.
But perpetuating the myth of "soft/weak liberals" is much more important to Republicans. This is further illustrated by Pompeo's salty, thinly veiled jealousy of the international reaction to President Biden at the G7, and also all the SO FUN pictures that have come out.
POMPEO: We might have been like, they seem -- a lot of people talk about how they're having this really fun time over at the G7, everybody likes President Biden. What's important is not that they like America but that they respect us, that we deliver good outcomes for the American people.
Hahahaha, how far up Trump's ass does one's heat-seeking missile have to be lodged to actually think the world respected America when Trump was president? (They did not.)
Of course, "You don't have to like me but you WILL respect me" has never truly worked. It's an excuse assholes and bullies use to justify their actions. In reality, our allies talked about not being able to rely on America anymore while our geopolitical adversaries laughed it up in the Oval Office, and laughed at Trump behind his back.
Pompeo tried to trot out the whole alternate-universe lie about Trump being tougher on Russia than anybody else, in advance of the real American president's upcoming meeting with Vladimir Putin. Chris Wallace helpfully corrected him on a number of points.
WALLACE: Mr. Secretary, let's look back at the Trump record of -- under President Trump, the administration didn't stop Russia from completing -- and they continued during the Trump administration to build the Nord Stream pipeline. By the end of the administration, it was 90 percent completed. And President Trump never condemned Russia for the poisoning of Alexey Navalny or his arrest. And both of those happened on his watch.
Pompeo's response was laughably absurd.
POMPEO: Well, Chris, you said it yourself, they didn't complete the pipeline. […] We made clear that that pipeline was not going to be completed. It would not have been completed had we had four more years, I'm very, very confident of that.
Way to play the technicality, Pompeo. So because Russia only completed 90 percent under Trump's presidency, it counts as Biden's fault? We are not mathletes, but if Russia completed 90 percent in four years, we bet that last 10 percent would have been achievable had Trump won four more.
But if you thought that answer about Russia was dumb, check this quote:
POMPEO: And with respect to human rights, I -- we take a backseat to no one. […] We were tough there too, Chris. I'm proud of the work we did there. It was good work. It was serious work and it made a difference.
Former Washington Post journalist Jamal Khashoggi is unavailable for comment.
The interview concluded with Wallace confronting Pompeo over the lack of hard evidence provided by the Trump administration to prove that COVID-19 originated from a Chinese lab.
WALLACE: You also criticized President Biden for not pushing hard enough on China to learn the origins of the coronavirus. But I want to again go back to your administration and the record there. President Trump and his team, including you, had almost a year after COVID- 19 first came on the scene, to really press Beijing on what the origins were, when the evidence was much fresher. […] But what did President Trump and his administration […] do to press China harder to get the evidence on where the COVID-19 virus came from? Because we still don't know.
Pompeo's seemingly tried to "confirm" the lab leak theory, but left a small caveat if he's proven incorrect once the Biden Administration and the World Health Organization are able to complete thorough investigations.
POMPEO: Chris, the predicate of your question is all wrong. We have a really good idea of what happened here. There's an enormous amount of evidence that there was a leak from the Wuhan Institute of Virology. There's a -- there's a pile of evidence hundred feet high. I have -- I have high confidence that that's the case.
He has "high confidence." Sure thing, you bet.
We'll just wait for the real grownups to let us know what happened, thanks.
Have a week!
Wonkette is fully funded by readers like you! If you love Wonkette, FUND WONKETTE WITH MONEY.
Keep reading...
Show less
state department
If you're gonna steal, steal big. Or steal little, but do it more than a hundred times so it adds up and you wind up getting your money's worth.
That appears to be the Pompeo family grifting plan, at least according to the Office of the Inspector General of the Department of State (OIG), in a draft "Review of Allegations of Misuse of Department of State Resources" obtained Friday by Politico.
"In response to a whistleblower complaint, OIGreviewed allegations that Department staff members were asked to complete tasks of a personal nature by U.S. Secretary of State Michael Pompeo (the "Secretary") and his spouse, Susan Pompeo (Mrs. Pompeo)," the report opens. And SPOILER ALERT, it found those allegations to be largely substantiated.
OIG found that both Secretary and Mrs. Pompeo requested that the political appointee and other employees in the Office of the Secretary undertake work of a personal nature, such as picking up personal items, planning events unrelated to the Department's mission, and conducting such personal business as pet care and mailing personal Christmas cards. OIG found that such requests were inconsistent with Department ethics rules and the Standards of Ethical Conduct for Employees of the Executive Branch.
In plain English, sounds like the Pompeos were too cheap to pay a personal assistant out of their own pockets, so they put Pompeo's longtime assistant Toni Porter on the federal payroll and made her run errands and book brunch reservations at the Cheesecake Factory in additional to her official duties. This would be an ethical breach amounting to theft of government service, as Mike Pompeo, a Harvard-trained lawyer, knows perfectly well.
"On an almost daily basis," Susan Pompeo would send an email to Porter's work account telling her to calendar events both personal and professional for her husband.
She asked Porter to buy extra copies of a magazine article about her husband because "I know Mike's family would get a kick out of seeing this." She asked Porter to arrange delivery of flowers and gifts to her personal friends. And the fact that she later reimbursed the government for the cost of the purchases is entirely beside the point — it's the government employees' time she stole, not the stuff itself. (Haven't we been through this with Scott Pruitt, EPA Administrator Extraordinaire? We have.)
Mrs. P asked Porter to accept package delivery for the Pompeos at her home to spare the Amazon guy the hassle of having to run the gantlet of guards at the government residence the Pompeos had wrangled for themselves. She had Porter arrange for delegations of visiting Kansas grandees in emails in which she "stressed the prior political support of several members to Secretary Pompeo's campaigns for the House of Representatives, but did not reference any connection between the visit and Departmental business." She also forced Porter to devise a workaround to fund the purchase of hostess gifts and swag for the Pompeos to dole out as they used the Secretary's official position to schmooze political allies who might help his future career. Apparently she was a big fan of "gold nut bowls."
According to the report, there were over 100 inappropriate requests during the two and a half years Pompeo was at the State Department.
Pompeo's lawyer Bill Burck took a page from Lindsey Graham in his response to Politico. That's right, he screamed bloody murder and started lobbing nonsensical counter-accusations.
Despite the fact that the investigation began under the Trump administration and was substantially delayed by Pompeo's months-long refusal to sit down for questioning, Burck described it as "a politicized document in the guise of an investigative one" that takes revenge on Pompeo for engineering the ouster of Steve Linick, the former State Department Inspector General. Which makes complete sense if you ignore the fact that the investigation was initiated by a whistleblower long before Linick was fired.
Burck went on to make a convoluted argument that simultaneously throws Susan Pompeo under the bus while accusing the IG of sexism.
"We had thought the time was long past that anyone would consider wives to be mere extensions of their husbands, but that antiquated and offensive view animates the entire draft report," he fumed.
Pompeo himself took a slightly different angle, arguing that asking staff to come in on weekends to help Susan Pompeo address Christmas cards — which had already been printed up by the State Department's print shop — was kosher because it was only "a tiny task" and anyway it was "perfectly fine for friends to help each other." In this version of events, Susan Pompeo was just emailing Porter a daily list of tasks to complete during and after business hours as a "friend."
As the IG notes drily, "Unlike other areas of the Standards of Ethical Conduct, the regulation concerning use of a subordinate's time does not include a personal relationship exception."
The Pompeos are unlikely to face repercussions for their habitual grifting — they're out of office now, and Republicans are too busy trying to get their automated contributions back from the Trump PAC and the NRCC to notice a little government waste. But Mike Pompeo's successor, Secretary Tony Blinken, has accepted the IG's recommendation to knock that shit off.
The earth is healing.
Follow Liz Dye on Twitter RIGHT HERE!
Please click here to support your Wonkette. And if you're ordering your quarantine goods on Amazon, this is the link to do it.
Keep reading...
Show less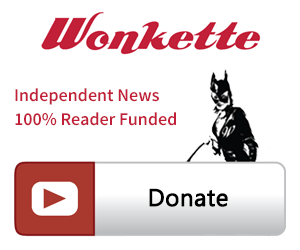 ©2018 by Commie Girl Industries, Inc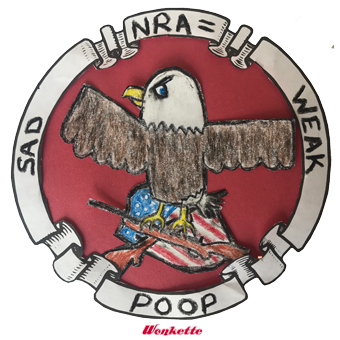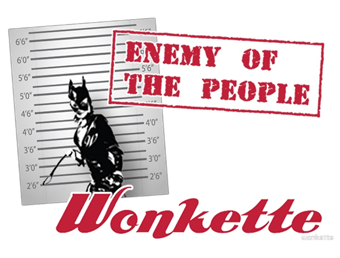 This Is Not An Ad
Privacy