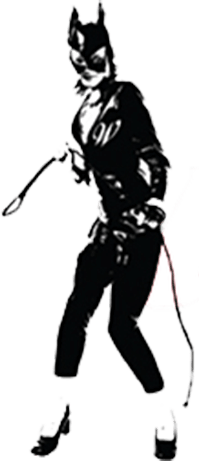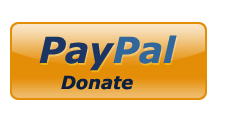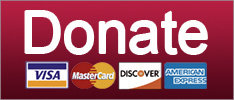 Culture Wars
Advocates weird ideas like 'government should help people,' and other madness.
As a member of the Texas Senate in 2014 -- why yes, old folk, that IS five years ago now -- Wendy Davis electrified womenfolk all over the USA with a 13-hour filibuster of a terrible abortion bill. The bill went on to pass anyway, then was later mostly struck down by the Supreme Court. And Davis went on to run for Texas governor, although good lord her campaign team was a disappointment (hoo lordy was it!) and Davis ultimately lost the election to current Texas Gov. Greg Abbott, helped along with a heaping helping of bullshit from rightwing media (ABORTION BARBIE, Y'ALL!). She should have unveiled the Wu-Tang Clan shirts earlier in the election, probably.
But if she has a bunch of those shirts in storage, she may soon be digging them out, seizing the podium, and shouting "LIQUID SWORDS!" The hot political rumor in Texas is that Davis may decide to challenge freshman US Rep. Chip Roy, the rightwing fartenberry who a couple weeks back blocked a huge disaster relief bill in the House for the sake of being a dick. Davis says she hasn't actually decided, but the wingnuttosphere is already gearing up to trash her, because rightwing media is preemptively dickish that way.
Keep reading...
Show less
State/Local Politics
Guess he's learned his lesson!
Reverend William Barber was convicted of trespassing Thursday, bringing to an end an epic legal saga that hardly anybody knew was happening. The civil rights leader was found guilty on a second-degree misdemeanor for leading a protest inside the North Carolina General Assembly in 2017. Surely now that he's got a criminal record he'll think twice before daring to lead a protest or do any of that civil disobedience stuff.
Keep reading...
Show less
Culture Wars
Absolutely fucking horrifying.
Holy shit. It's a good thing Joe Biden had that sudden about-face on the Hyde Amendment and decided to notice what abortion rights advocates have known for years, which is that the GOP is absolutely hellbent on taking away the constitutional right to an abortion from all Americans in possessions of a uterus, and that, barring that, they're ready and willing to punish any woman who wishes to exercise that constitutional right.
If you've been following the news, you know that Missouri's Republican governor, Mike Parson, has signed one of those very early-term abortion bans that are so popular in the GOP these days. Sometimes they call it a "heartbeat bill," in order to give people emotional feelings about how there is a real live baby in there with a heartbeat at six weeks, even though that is not what's going on with a fetus at that stage of development. They pulled that shit in Kentucky, Georgia, Mississippi, and Ohio. Other times, they just stick an arbitrary number on it, like they did in Louisiana (six weeks), and like they did in Missouri (eight weeks), with no exceptions for rape or incest. Meanwhile, Alabama went OFF and decided to make it a felony for doctors to perform abortion for pretty much any woman who wants one, upon penalty of up to 99 years in prison!
You also might know, if you've been following the news, that in Missouri, ban or no ban, the one clinic that provides abortion care in the state, the Central West End Planned Parenthood in St. Louis, may get shut down for failing to comply with the state Department of Health's very insane and ever-changing rules for abortion clinics. (This is also one of the anti-abortion Right's bullshit tactics. On top of putting up as many roadblocks as they can related to the procedure itself, they like to say, "Oh sure, abortion is legal, but all breakrooms in clinics must have 48-foot ceilings and also the doctors must all be named Boris The Bullheaded Beaver. What do you mean, that places an 'undue burden' on a woman's right to choose? Pshaw!" They're called TRAP laws. Learn about them if you don't know about them.)
Planned Parenthood is in court against the state of Missouri right now to keep its license and stay open, and a decision should be coming very soon, but Rachel Maddow exclusively reported on Thursday night that, just in case the Republican government in Missouri hasn't made its point about how all women who want abortions are evil sluts who deserve punishment but don't deserve constitutional rights, the department of health has stuck a whole new rule in for the one clinic that still exists. It is trans-vaginal wanding all over again -- remember that, in Virginia? -- but slightly different!
The new rule, which has been in place since last Thursday, says all women seeking an abortion must be subjected to an intrusive and entirely medically unnecessary pelvic exam, to be administered by doctors who 100 percent absofuckinglutely do not want to do that, because they know it is not in the best interests of their patients, and could very well be traumatic. For God's sake, it's atrocious for everyone, but think about somebody who came in for an abortion because she was raped. The state of Missouri is here to victimize them all over again!
Keep reading...
Show less
Vote suppression
Don't believe your lying eyes.
It was just last week that Texas's Secretary of State, David Whitley, had to resign because he couldn't get confirmed by the state Senate. Democrats wouldn't vote to confirm Whitley because he'd led that stupid attempt to purge nearly 100,000 Texans from voter rolls for having illegally registered to vote. Except, OOPS, at least a quarter, probably many more, were actually legitimate votes incorrectly flagged because the methodology was bullshit.
And now, emails obtained through a public records request appear to show that Whitley, who was appointed to the post by Gov. Greg Abbott in December 2018, wasn't even the originator of the failed purge. Instead, two officials at the Texas Department of Public Safety (DPS) identified Abbott's office as pushing for the project months before Whitley was appointed. Abbott's office denies it, which is hardly surprising since Abbott has already tried to pin the failed voter purge on the DPS providing bad data to the Secretary of State's office.
Funny how stories of vote suppression fuckery just keep getting uglier and uglier, isn't it?
Keep reading...
Show less
Guns
We aren't going to start suddenly liking Ralph Northam again, mind you.
Following last Friday's mass shooting in Virginia Beach, Virginia Gov. Ralph Northam said Tuesday he will call the state legislature into special session to consider several bills aimed at stopping all these GODDAMN shootings. Among the measures Northam wants to sign are a ban of high-capacity magazines and of suppressors (don't call them "silencers" or the gun-humpers will yell at you), both of which were used by the shooter last week. Northam said, "The nation will be watching," and wants lawmakers in the Republican majority to go on the record with their votes on all the bills, not just kill them off in committee.
The AP reports Northam wants the legislature to consider a number of measures, including
a ban on silencers and high-capacity magazines, as well as a broadening of the ability of local governments to prohibit guns in city buildings. The governor said he also wants mandatory, universal background checks before gun purchases; a limit of one handgun purchase per month; and a "red flag" law that would allow authorities to seize weapons from people deemed a threat to themselves or others.

"I will be asking for votes and laws, not thoughts and prayers," he said, mocking the usual response to gun violence by supporters of the gun lobby.
The Republican speaker of what normal places would be called the state House or Assembly suggested a special session was just a terrible idea, given that Northam was caught up in that ugly blackface scandal a few months back. Kirk Cox said calling for a special session was "hasty and suspect when considered against the backdrop of the last few months," which the AP says referred to the blackface mess. But considering the ongoing implosion of the National Rifle Association, which is based in Virginia, perhaps Cox thought it was unfair to talk about guns in this difficult and tragic time for Republicans' loved ones.
Keep reading...
Show less
News
Small favors, at least it's not Peter Thiel.
Your Wonkette, despite many threats from bad and crazy people, has never actually been sued. Until today! According to Don Blankenship's lawyers, we have conspired with Mitch McConnell, Fox Judge Andrew Napolitano, and Don Trump Jr., along with possibly hundreds of other news outlets both progressive and reactionary, to defame and libel and false-light-invasion-of-privacy Mr. Blankenship because one time, by accident, after he lost his race for the Republican West Virginia gubernatorial primary, we mistakenly referred to him as a felon, instead of carefully noting (as we had a dozen times previously) that he was convicted and spent a year in jail for misdemeanor conspiracy leading to the deaths of 29 miners in his employ. I pride myself on carefully weighing Wonkette's terrible words and ensuring (with my 28 years in the news profession oh LORD I am forty-six years old) that everything we assert is both factual and fair. This was my fault as editor, nobody else's, no ifs ands or buts.
If I could, though, I'd blame President Obama, just as Blankenship's lawsuit blames him for those miners' deaths.
So while every month we ask you to keep this mommyblog going, because we are brought to you by YOU, and in fact at the end of every post we ask you to keep this mommyblog going, because we still are brought to you by YOU, today would be a really good day for the 390,000 or so of you monthly readers who don't already donate to Wonkette to throw some money in the kitty, and even, if you are able, to make it a recurring monthly donation!
Mama ain't got 40-millionaire-fightin' money! Mama barely has freelancer money! (Don't worry, we're not a common Trump: Our freelancers always get paid.) What's that? YOU want to send us money? You are good, and we love you.
While we of course believe Mr. Blankenship's lawsuit to be meritless -- even frivolous! -- we still have to reply. And SHIT we have to hire a lawyer to do so. There's no telling what a West Virginia judge and jury might do, and in the face of our first ever lawsuit -- and some online news media that no longer exist, along with Supreme Court Justice Clarence Thomas's humble, settled-law notion that it's time to open up the libel laws and abort the greatest constitutional protections afforded to journalists, the First Amendment as recognized under New York Times v. Sullivan -- we are trying not to feel a mite catastrophic.
Today would be a good day to do some yoga breathing. Today would be a bad day to attempt to get off our fattening ass. Hey, maybe you could send us some money?
If worse comes to worst and we lose Wonkette, we will start a new blog and name it something that doesn't confuse people and that we don't have to spell out slowly four times. (No, K-e-TT-e.) We just don't want to lose our house. It's extremely pleasant, near but not on a lake, and we just put in solar. Which has nothing to do with us trying to kill coal: We are America and so is black lung Don Blankenship.
This post will stay up top until I'm sick of looking at it. Scroll down for new news, as if there is ever even news these days, no everything is very boring and sane, all day every day, that is for sure.
Send money?
XOXO,
Wonkette

Healthcare
*Serge Gainsbourg riff here*
With the Trump administration still trying to drown Obamacare in a Supreme Court-shaped bathtub, the state of California is busily passing a ton of bills to improve healthcare coverage for its residents, because Cali is just contrary that way. Let's take a look at some of the dozen or so healthcare bills California's lege has passed so far, which will improve both the state's Obamacare exchanges -- "Covered California" -- and its Medicaid, "Medi-Cal."
For starters, the legislature voted this week to expand Medi-Cal coverage to include a large portion of the state's undocumented population. In 2016, California extended Medi-Cal coverage to undocumented kids, meaning that about 250,000 children now have healthcare. This year, coverage for undocumented adults will be expanded, with Medi-Cal covering young adults aged 19 to 25, and all seniors over 65, regardless of immigration status. Because federal Medicaid funds are only allowed to go to citizens and permanent residents, California will have to pick up the cost of the coverage expansion, but that's a cost they're willing to cover, because 1) hospitals cover emergency Medicaid care at higher costs, so why not cover more people with basic care for less money, and B) damn it, healthcare is a human right. The state Assembly's version of the bill originally called for covering all undocumented adults, but Gov. Gavin Newsom wouldn't support the $3.4 billion price tag, so instead the Senate's more limited coverage was passed. Still room for improvement, but that's what future sessions are for. And not only will Californians be healthier, it'll piss off Fox News. We approve.
Keep reading...
Show less
State/Local Politics
No more tinkering with the machinery of death.
New Hampshire yesterday became the 21st state in the USA to officially abolish the death penalty when the state Senate voted to override Gov. Chris Sununu's veto of a bill ending capital punishment. As of today, not a single state in New England has the death penalty. The New Hampshire state House voted last week to override, and the 16-8 override vote in the Senate Thursday was exactly the two-thirds majority needed to overcome the veto. The ban on further executions becomes effective immediately, but does not apply to the only inmate on death row in the state, Michael Addison, who in 2006 was sentenced to die for murdering Manchester police officer Michael Briggs.
Death penalty supporters were quick to fearmonger that Addison would surely have his sentence undone in future litigation. Republican state Sen. Sharon Carson fretted such an outcome was inevitable, and that the repeal is really a shame since New Hampshire had a really good, humane, careful law for killing bad people through the power of the state:
Keep reading...
Show less
Post-Racial America
Graham is 2020's No. 1 target (WITH VOTES).
Many of us do not like Lindsey Graham. This is normal.
Fortunately for us, we now may have something far better to do than start that garage band named "Launch Lindsey Graham into the Sun." Unlike most years, Senator Graham will not be gliding to a definite victory in 2020, oh no he will not. And who might his lovely, lovely, wonderful challenger be? Why it's none other than Mr. Jaime Harrison, the former South Carolina Democratic chair.
Hear Jaime Harrison for yourself:
Jaime Harrison Tells Rachel Maddow: "I'm Running for the U.S. Senate" youtu.be
Harrison made his announcement this morning in South Carolina, and we'd like to direct it to half of the people running for President: Some of you should be more like Jaime Harrison! Run for Senate instead of becoming the 549th white male Democrat to declare his unique brand of mayo is exactly what America needs.

Keep reading...
Show less