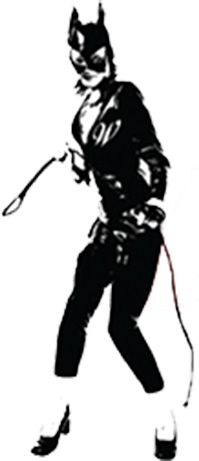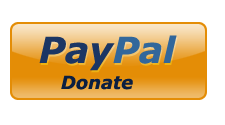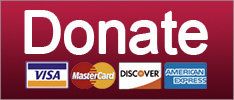 Healthcare
Healthcare: no longer the matter with Kansas.
January 09, 2020 04:33 PM
In Kansas, Democratic Gov. Laura Kelly and the Republican leaders of the state legislature announced today they've reached an agreement to expand Medicaid under the Affordable Care Act. It's not only honest-to-God bipartisanship, but in a genuine surprise, the more than 100,000 Kansans who'll get Medicaid coverage won't even be subjected to poor-people punishing work requirements that are all the rage in red states these days. It's a heck of a nice development, considering that expansion had been blocked by Republicans in the legislature last fall. Kelly ran on it, so of course they couldn't let it pass. Kelly's predecessor, Sam Brownback, repeatedly blocked Medicaid expansion and crashed the state's revenues through deep tax cuts that somehow never resulted in prosperity.
Now, of course, the Kansas Lege still has to actually pass the legislation, so Kansans making up to 138 percent of the federal poverty level may not want to go scheduling any "I got live-saving surgery without going bankrupt" parties yet. Still, with Republican leaders on board, it looks hopeful.
Right Wing Extremism
Amazing reading. I'll be in my bunker.
December 20, 2019 03:40 PM
An independent report commissioned by Washington's state House of Representatives finds that Rep. Matt Shea, who likes playing Jesus Warrior with militia types, helped to plan the 2016 Bundy Slob Militia takeover of the Malheur National Wildlife Refuge in Oregon, as well as another, less-publicized armed confrontation between militia goobers and federal agents in Idaho in 2015. Like many crazies in the so-called "Patriot" antigovernment movement, Shea was in part radicalized by traveling to Nevada in 2014 to help Cliven Bundy declare war on federal agents.
In addition to those three armed standoffs, the report says Shea
took part in a group chat in 2017 where he "condoned violence and intimidation" of his political opponents, and offered to conduct background checks on them.
The report also details how, from 2014 to 2019, Shea routinely used online forums to encourage his supporters to harass and intimidate "activists, government officials, Muslims, and others who speak or act in opposition to his personal beliefs and political agenda." As one does.
He seems nice!
The consequences were pretty darn quick, as reported by Crosscut, a nonprofit news consortium that covers the Northwest (it's a pretty cool outfit!). After the report was released yesterday, Washington state's House Republican Caucus suspended Shea, cutting off his access to shared House legislative staff and barring him from all Republican internal meetings and reindeer games. Shea has also been booted from membership on two House committees, as well as from his ranking position on the House Energy and Environment Committee.
As you might expect, Shea took to Facebook to whine he's being WITCH HUNTED!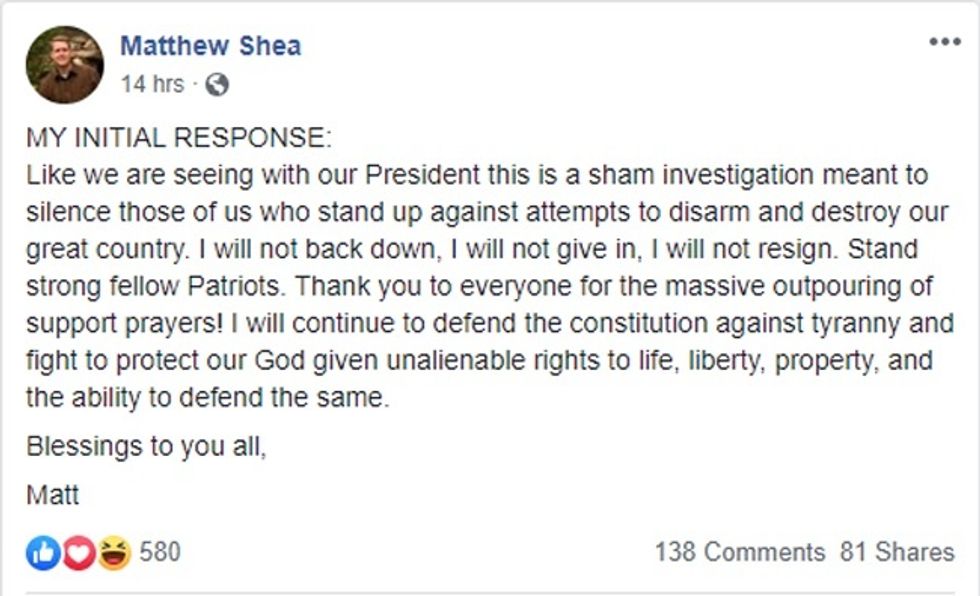 The poor persecuted dear.