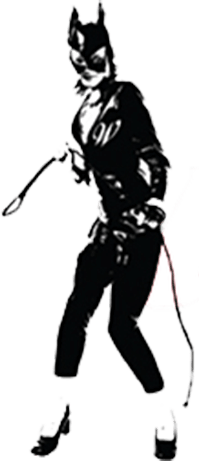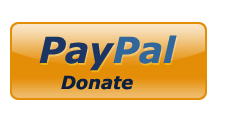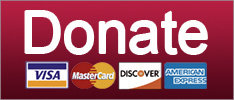 Elections
Something something 'own goal.'
November 14, 2018 01:43 PM
Florida Senator Marco Rubio has been busy the past week auditioning for America's Next Top Trump. We know he doesn't really enjoy being a senator, with all the required showing up occasionally. And he'll never be president because the Republican Party is mostly racist and its shrinking, non-racist electorate isn't keen on "lightweight chokers" who can't get through a debate without mindlessly repeating the same anti-Obama talking points. His career options severely limited, lately he's taken to hate tweeting in his underpants like Donald Trump before John Kelly reminds him he's in the Oval Office and should put on actual pants.
Rubio started to mentally unravel after last week's midterms. Governor Rick Scott, whom Rubio only tepidly endorsed in his Senate race against incumbent Bill Nelson, was all set to flip the seat when corrupt Democrats and their Soros-funded army of lawyers insisted all votes be counted. Rubio has been really resistant to this idea for random-Bible-verse-related reasons.
Keep reading...
Show less
Post-Racial America
He's done his job real good.
November 08, 2018 03:45 PM
Georgia Secretary of State Brian Kemp resigned his job Thursday, declaring himself the winner of Georgia's gubernatorial election before all the votes have been counted and before the election has been certified. He's a busy guy, and since he's fairly sure Georgia's election was sufficiently fucked up that Democrat Stacey Abrams won't have a chance at a runoff election, he's skedaddling to start his transition.
Abrams, for her part, isn't conceding a damn thing and is gearing up to sue if necessary, to ensure all outstanding ballots are both accounted for and counted.
Keep reading...
Show less
White House
White House now literally distributing fake news. But we still see Trump crapping all over the Mueller investigation.
November 08, 2018 01:05 PM
After yesterday's completely fuckbonkers press conference with Donald Trump, the White House announced it was suspending press credentials for CNN's Jim Acosta. Acosta had angered the Great Man by asking too many questions yesterday, including one where he challenged Trump's characterization of Central American asylum seekers as an "invasion," and, after Trump told him to sit down and shut up, another in which he asked about the pipe bombs sent to CNN, which prompted Trump to say, "When you report fake news, you are the enemy of the people." Not that Trump was condoning violence, because Trump would never do such a thing except when he fantasizes about punching protesters in the face or declares a congressman who body-slammed a reporter for asking a question "my kind of guy."
Keep reading...
Show less
Guns
Gun Sense spending way up, NRA spending WAY down.
November 08, 2018 10:00 AM
With all the Trumpfuckery clouding every single aspect of the midterms, it would be easy to overlook any single issue that isn't the suddenly-vanished (maybe, for a day) existential threat posed by some terrifying Central American families fleeing for their lives. But hey, turns out the midterm outcomes showed definite gains for candidates calling for saner gun laws. Maybe the USA won't be turning into a liberty-free hellscape like Australia, which went from 1996 to 2018 without any mass shootings. But there's definitely hope for saner gun policy, starting with Tuesday's election results.
Seems like some sanity might be in order, since we drafted this story yesterday afternoon and now we're all waking up to yet another massacre, this time in Thousand Oaks, California, where Wednesday night a previously responsible gun owner shot and killed 12 people, including a sheriff's sergeant, at a nightclub full of college students. Time for thoughts and prayers and doing nothing more, we guess.
Keep reading...
Show less
News
Can we stop being sad sacks for a minute, please?
November 07, 2018 04:44 PM
Did you wake up this afternoon in a puddle of your own gin-soaked filth, and very sad about Beto and Andrew Gillum and all the other people you have fallen in mad love with losing their races last night? (Rebecca did, but she woke up at the PROPER MORNING TIME in her own gin filth.) Are you freaking out now that Donald Trump has fired Jeff Sessions and the future of the Russia investigation is in danger? Awwwwwwwww, we are sorry, but STOP THAT, because we need to actually take some time to focus on what a badass night America had last night.
Last night's midterms were disappointing in some ways. We get it! We all really wanted last night to be a 100% repudiation of everything Donald Trump has done to America, and a Beto win or an Andrew Gillum win (we still don't know WTF is going to happen with Stacey Abrams, which is why we're not including her in this list) would have been a massive symbol of that repudiation, one we all really need on a core, gut level. But we didn't get it. (Possibly because they were stolen, because that's always a possibility when competing with the GOP.) Regardless, it's time we take a rest and then get right back into the fight, because those wins are out there for us, in 2020 and 2022 and 2024 and literally every other election for the rest of our lives.
But can we take a moment to recognize the sheer amazingness of all the stuff that happened last night?
Keep reading...
Show less
Post-Racial America
November 07, 2018 04:25 PM
Yesterday was one of the most racist election days in memory. Vote suppression tactics fueled by MAGA hate collided with the voting rights of millions of minorities in America. In some cases, we were left screaming at the TV like, "HOW THE FUCK IS THIS EVEN HAPPENING?" Take the case of poll worker Juanita Barnes, who decided it was her God-given right to fuck with black women who were trying to *vote. (*Disclaimer: It's not that fucking with black people who are trying to vote is ANYTHING NEW, it's just that now we all have cell phones, collective political power, and can drag their asses on social media until they beg for mercy.)
Keep reading...
Show less
Elections
Good news from the frontlines!
November 07, 2018 12:36 PM
Election night upsets are what justify getting only five hours sleep because you stayed up watching returns. What happened in Florida, Georgia, and Texas -- while upsetting -- aren't genuine upsets. They are both disappointing and something the "man, this country bites" part of you expected to happen all along. So, let's focus on the fun upsets, where creeps are sent packing and good folks prevail.
Lucy McBath, Georgia's Sixth District
This is the district Tom Price vacated to screw over the nation during a short-lived and shameful tenure as secretary of Health and Human Services. McBath is an electoral Batman -- inspired to run for office after her 17-year-old son, Jordan Davis, was murdered by a gun-toting white asshole in 2012. Davis couldn't vote for his mom but the 15 percent of black folks in the suburban Atlanta district sure as hell did. She will probably defeat the anti-gay by even Anita Bryant standards Karen Handel. I say "probably" because there's likely a recount and the assorted underhanded Georgia shadiness to plow through first, but McBath's kicked breast cancer's ass twice so I think she's got this. For Jordan.
Oh, and I'm officially greenlighting a "Lucy McBath" movie, and I expect a Best Actress nomination -- not Best Supporting, Best Actress -- for the lead (Zoe Saldana or Kerry Washington), not Emma Stone or Mandy Moore or whoever they cast to play Handel.

Keep reading...
Show less
Post-Racial America
And she shouldn't. Look at her opponent, this disgusting crook!
November 07, 2018 10:50 AM
Voting in Georgia yesterday was exactly the sort of disorganized frustrating fuck-tussle you might expect in a state where the Republican Secretary of State Brian Kemp is simultaneously running for governor AND in charge of making the election run smoothly. Big surprise! In many areas with large black populations, the voting didn't go so smoothly! After "technical issues" at multiple sites -- little things, like poll workers forgetting power cords for machines -- many voters had to wait three or four hours to vote. And that is perfectly convenient and normal and not at all a form of voter suppression because as any fool knows, there's no such thing as voter suppression.
Keep reading...
Show less
Post-Racial America
Oh, he'll have a legacy all right!
November 07, 2018 09:41 AM
It's easy to blame Georgia's Secretary of State Brian Kemp, a less charming Boss Hogg-style villain, for the blatant voter suppression efforts in the state: electronic voting machines not working because someone "forgot" to send electrical cords for them, and the four-and-a-half hour lines in black districts as if the polling places were holding one-night-only concerts with the ghosts of Prince, Michael Jackson, and Aretha Franklin. It may be a winning campaign strategy: "I'm not racist. I'm just incompetent. Hell, I'm probably both. Make me governor." But Kemp was only in position for such large-scale corruption because the Supreme Court in 2013 ruled to make Jim Crow great again and gutted the Voting Rights Act.
"Our country has changed," Chief Justice John G. Roberts Jr. wrote for the majority. "While any racial discrimination in voting is too much, Congress must ensure that the legislation it passes to remedy that problem speaks to current conditions."
Roberts was correct the the country had changed. Barack Obama won re-election in 2012 with a smaller percentage of the white vote than Michael Dukakis in 1988. Racial demographics had changed dramatically in almost a quarter century: White voters had gone from 85 percent of the electorate to 72, with a corresponding -- and concerning for Republicans -- increase in the electorate for blacks and Hispanics. After Mitt Romney's defeat, there were "autopsies" that argued the GOP would have to expand its tent and reach out to minorities. This was all superficial talk. Immigration reform flopped in the Senate the same month the Supreme Court gave Republicans an easier path to retaining power: cheating.
Keep reading...
Show less