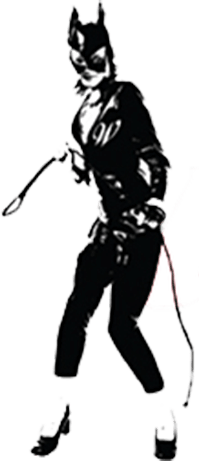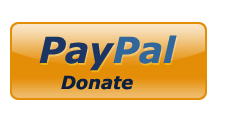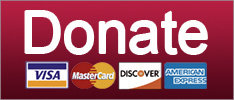 economics
Attention Walmart Shoppers, and literally everyone else in US America! Almost everything you buy is about to get just a little bit more expensive since President Impulse Control decided to impose a 10 percent tariff on the remaining $300 billion of Chinese imports. Hooboy, are we tired of winning yet?
The message was delivered in the usual manner, and without informing our Chinese negotiating partners in advance.
Making diplomacy great again! Trump prefaced his announcement by speculating that China and Iran had simply decided to wait him out, "drooling" at the prospect of being able to "rip off our beloved USA like never before" if a Democrat wins in 2020. But it wasn't all bad -- at least he managed to wait until Mnuchin and Lighthizer were back from negotiating with their Chinese counterparts in Shanghai before losing his shit and blowing up the deal on Twitter!
Trump spent months mollifying the big money market guys by promising that a great new trade deal with China was just around the corner. Wowed by his steely acumen and giant manly hands, China had promised to start buying massive quantities of US agricultural products. Or was it a vow to get serious about preventing intellectual property theft? Wait, maybe they were going to execute all the fentanyl smugglers.
Oh, whoops! Apparently it was NONE OF THEM, KATIE.
And that asshole is still out there swearing up and down that the Chinese pay all the tariffs and we'd all be so much richer if we just cut out China entirely and started making our own running shoes in America again.
Which is all well and good, except here in America wages are stagnant and people who can afford to eat, and pay rent, and shell out for health insurance, and still buy a pair of $15 American-made socks are thin on the ground.
China has not yet announced what its next move is, but safe bet it will be retaliatory tariffs. Which the Chinese will pay if they want our stuff, just as we pay to import Chinese goods. Because SHUT UP YOU DEMENTED LOON, THAT IS HOW TARIFFS WORK. Except the Chinese can just turn around and buy their soybeans from Brazil and Russia, who are only too happy to pick up the slack in the market. And then American taxpayers can pick up the tab for that one, too, since there is no way on God's green earth that the GOP is going to blow off Iowa farmers during a presidential year, especially with Joni Ernst on the ballot.
Let's see how the markets looked for the day.

Graphic via CNN Money
WOOF.
Oh, hey, remember that fun time on Wednesday, barely 24 hours before the Stable Genius had his tariff temper tantrum, when the Chairman of the Federal Reserve announced that he was cutting interest rates because we're in a trade war and no one knows whether it's going to peter out or blow up the entire economy because some idiot with no impulse control can't stay off Twitter? (We might be paraphrasing. A little.)
Once more with feeling now ... TRADE WARS ARE GOOD, AND EASY TO WIN.
Follow Liz (AKA your FDF) on Twitter!
You liking these econsplainers? Well click right here to keep 'em coming!
Immigrants
Everything about this is completely normal.
Now that the Trump administration got the billions in new funding it wanted for locking up undocumented immigrants, conditions in the baby jails are sure to get a lot better, right? Or not, at least as we learn in a new story by WRAL and Reveal, from the Center for Investigative Reporting. Seems there's this outfit in North Carolina, "New Horizon Group Home LLC," that opened a group home for kids with mental illnesses -- US American kids -- last year, but the place was so horribly run that the state shut it down within 45 days, because the conditions posed "an imminent danger to the health, safety and welfare" of the seven boys housed there.
So OF COURSE the federal Administration for Children and Families, part of the Department of Health and Human Services, awarded a $3.9 million grant to New Horizons, to open a brand new, much bigger facility to house up to 72 undocumented migrant kids between the ages of seven and 17. Just to add another agency into the mix, the facility would operate under contract with the Office of Refugee Resettlement (ORR) which oversees the nation's network of immigration baby jails.
New Horizons is still fighting to overturn its license revocation in the 2018 case. It's never operated a facility for migrant kids, and has never run anywhere near as large a facility as the new contract calls for. And here's the best part! If New Horizons loses its appeal of the 2018 group home closure, it won't be eligible to get a new license until 2023 -- a year after the end of the grant it was awarded in April. Hope nobody's cashed any checks yet.
This is one of those investigative reporting stories where each subsequent paragraph makes you open your eyes just a little wider in horrified amazement.

Keep reading...
Show less
Education
Republicans in the Idaho legislature have been mad about diversity lately, after the interim president of Boise State University said in a June newsletter that diversity and inclusion were good things, and outlined a few things the university was doing to promote a diverse student body and faculty. A rightwing group, the Idaho Freedom Foundation, angrily denounced the newsletter as a shocking attempt to "pander to leftist ideologues with radical views of 'inclusivity.'"
That was followed by a letter written by state Rep. Barbara Ehardt informing BSU's incoming president Marlene Trompf that the newsletter was "disconcerting" because it didn't "reflect Idaho values." Twenty-seven other Republican House members signed on to Ehardt's letter, which listed a whole bunch of diversity things that are definitely not good for Idaho, because as anyone knows, diversity is actually very divisive and racist!
This drive to create a diversified and inclusive culture becomes divisive and exclusionary because it separates and segregates students.
Ehardt thinks all sort of things are "segregation," and "antithetical to the Idaho way," among them,
• Support for multicultural student events including Pow Wow, Rainbow Graduation, Black Graduation, Project Dream, etc. instead of helping all students;
• Six graduate fellowships for "underrepresented minority students" instead of merit-based awards;
• A gender-based violence community-coordinated response team, instead of letting the police handle the matter;
Keep reading...
Show less
Featured
Governor Ricardo Rosselló, you are GET THE FUCK OUT!
Following the leak of 889 pages of damning chatlogs involving Puerto Rico's governor and his cabinet (we covered it HERE), 15 days of protests, and a very disastrous Fox News interview we also covered HERE, Governor Ricardo Rosselló finally resigned late (almost midnight) Wednesday night on a Facebook Live video from the "La Fortaleza" (The Fortress, the name of the governor's mansion) Facebook page.

Here is a cellphone video of the exact moment protests turned to celebration.

The timing of Rosselló's resignation and celebrations are a magical, once in a lifetime moment for Puerto Rico:

Keep reading...
Show less
News
Puerto Rico Gov. Ricardo Rosselló really seems intent on disproving the old adage "No man is an island" after leaks of private chat logs of Rosselló's Cabinet, RickyLeaks, revealed how callous, homophobic, misogynistic, and corrupt the government of Puerto Rico is. (We covered it HERE.)
After weeks of protests unlike ever seen in Puerto Rico, Rosselló took to Facebook Live on Sunday to tell the people of Puerto Rico that he has heard their demand:

Just kidding!! He refused to resign BUT he said he won't run for re-election, stepped down as the head of his political party, and said he would not oppose a formal impeachment. Well how fucking big of you, Ricky! So nice for you to offer everything but what the people of Puerto Rico have been clamoring for. So, inevitably, this led to even BIGGER protests around the island as more protestors continued to ask for only one thing: Ricardo Rosselló's resignation.

Keep reading...
Show less
Culture Wars
Chick-fil-A now has more legal protections than gay families in Texas.
On Thursday, Texas Gov. Greg Abbott took a bold stand for religious liberty, at least if by "liberty" you mean the right of corporations to hate gay people without consequence. Abbott signed into law Senate Bill 1978, nicknamed the "Save Chick-fil-A" bill despite the lack of any danger to the restaurant chain, which believes Chicken Jesus died and was deep fried for your sins, and that's why gays are an abomination. The bill prohibits all government entities in Texas from taking "adverse actions" against any company or individual because of religious beliefs. It was a top priority for Republican culture warriors in Texas after the San Antonio City Council decided in March against letting Chicken Breast Savior open a location in the city's airport.
Keep reading...
Show less
Post-Racial America
Ricardo Rossello, you are GET THE FUCK OUT!
Puerto Rico. A beautiful island of enchantment. A place filled with amazing people, great culture, delicious food, and beautiful vistas. But the island is in a fucking uproar due to the clusterfuck of mismanagement from federal (Trump) to local (Ricardo Rosselló's Cabinet).
Hurricane Maria hit Puerto Rico with a final death count of 2,975, which happens to be the exact number of Americans that died during the September 11 attacks. But while America will "Never Forget" 9/11, unless you're Rand Paul, mismanagement at both the federal and local levels caused those AMERICANS to be largely ignored. While most were (rightly) criticizing Trump for his numerous failures in Puerto Rico, seems Governor Rosselló was doing some undercover dirt.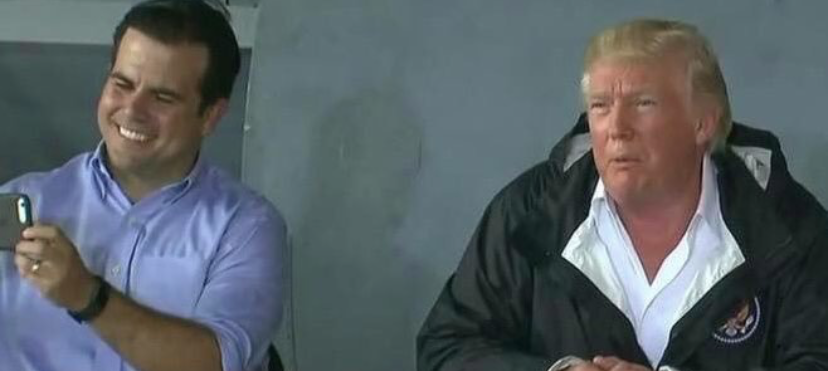 The Post-Hurricane selfie with Trump really should have been a clue.
Keep reading...
Show less
News
Is this a winning platform for Alabama? Sure why not.
Let's check in on the GOP Senate primary in Alabama! Did you know that accused kid toucher Roy Moore has primary opponents? That's right, Alabama Republicans aren't just gonna let him Stranger Danger his way into office without a fight. We'd like to introduce you to one of his opponents, current Alabama Secretary of State John Merrill, who, unlike Moore, hasn't been accused of touching any kids -- to our knowledge, but this is Alabama, so who knows! -- but who, like Moore, has some bizarre thoughts about the homosexuals. Specifically he is tired of seeing them on his television, and would like to see more "Gunsmoke" on the TV instead.
Is "Less Buttsex, More Gunsmoke" a winning platform for Alabama? Probably sure why not! It's a very serious state, after all.
Keep reading...
Show less
News
And the lege is basically shooting meth into its eyeballs.
The Alaska state legislature is meeting in Wasilla for some fucking reason. Oh, and it is also fucking meeting in goddamn Juneau like it's supposed to be. What the fuck is going on? I'll tell you. Hold onto your bootstraps, it's gonna be an ugly ass ride.
So far this year we have had our mystery ballot demystified, a shitty ass budget proposal, AK state Rep. Gabrielle LeDoux ejected from the House Majority Caucus, a regular legislative session, a Crime Bill, a special session, a compromise operating budget passed by both houses, a second special session called for by the governor, a veto, protests, the special session meeting in two different cities, the senate majority leader repealed and replaced, Rep. Tammie Wilson leaving the House Majority Caucus (led by a former Dem who flipped to an Indy in order to lead it), which contains both GOP and Dems, and a failed veto override. WE HAVE BEEN BUSY IN ALASKA, OKAY?
That brings us to the current day in this messiest of messes, aside from the horrifying budget proposal Governor Mike Dunleavy, our own off-brand Tim Robbins, laid on us like a dollop of poo in our root beer float. How did we get to this batshit place? Dunleavy promised our dumb asses we would get our full PFD -- muh Permanent Fund Dividend! -- if we voted for him. Members of both parties in the Alaska state legislature oppose the steep cuts our governor has proposed for the new budget. The budget is the source of ALL KINDS OF DRAMA, probably because it is a weaponized assassination document that Governor Dunleavy will be using to murder us all. Allegedly.
Keep reading...
Show less