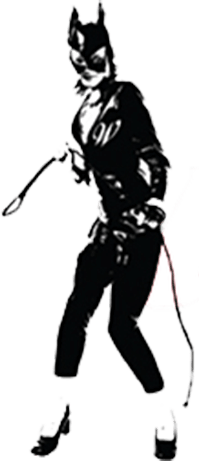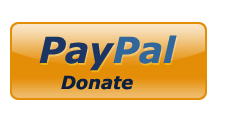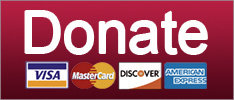 Russia
Natalie V, Back For Season 3!
January 08, 2019 03:47 PM
In Soviet Russia, government report clearing money-laundering oligarch WRITES YOU!
Get it? ... No? Okay, well keep that punchline in mind while we tell you a good joke about a bunch of thieving Russian oligarchs and their conniving lawyer Natalya Veselnitskaya, who just got indicted in New York for obstruction of justice. Yep, the same lawyer who dangled those sexxxxy Hillary Clinton dirts in front of Dipshit Junior's dumb face at the infamous Trump Tower meeting. Heckuva coincidence, huh?
We know you love the Carrie Mathison Russia posts Evan does. But Yr FDF is more explain-it-to-me-like-I'm-five style. So let's break it down slow in eight easy steps. Cool?
Keep reading...
Show less
WARBLOGGING
Sheldon Whitehouse wants YOU to stop being a fucking pushover, and he ain't talking to Nancy Pelosi!
December 20, 2018 11:16 AM
Sup, Sheldon Whitehouse of Rhode Island, cracking the DOMINATRIX KITTY WHIP at all of us and WE LIKE IT?
Twice, in 2000 and 2016, Democrats won the popular presidential vote, saw a Republican president sworn in, and went ahead without fussing much over the legitimacy of a president who lost the popular vote. We tend to care about process and respect rules. Imagine if President Obama had lost the popular vote and been sworn in. There'd never have been an end to it.

Republicans invented BirtherGate and simply refused to work with Obama, as if he were illegitimate, when he was a popular president who had really won—by a lot.

Five Republican justices on the Supreme Court gave a 5-4 decision unleashing partisan gerrymandering on the country, and the Republican Party instantly implemented its REDMAP project. REDMAP launched a new model of gerrymandering: gerrymander the big swing states to get the biggest Republican delegation you can, not to protect individual Republican members. Ironically, that meant creating some bombproof, highly-Democratic districts. Super-saturating those few Democratic districts left a statewide voter pool that could be gerrymandered into Republican districts everywhere else. Did it work? In 2012, Democrats won more overall votes than Republicans did in Pennsylvania, but Republicans had packed those Democratic voters so heavily into five districts that Republicans won all remaining thirteen districts. Pennsylvania's statewide vote, Democrat by a small margin; Pennsylvania's delegation in Congress, 13-5 Republican.

That helped Republicans gain the House of Representatives by 33 votes, even though Republicans lost the country by a million House votes overall. Had Democrats been the overall losers, yet through gerrymandering controlled the House, do you think Republicans would have let the public forget that, or conceded the legitimacy of the "majority"? Fat chance.

Over in the Senate, the advantage to small Republican states is baked in to the Constitution. The result is that in the current Congress, Democrats in the Senate represent about 40 million more Americans than the Republican "majority." Were the shoe on the other foot, every American would know about it.
You go read now, about how we shit the bed in our fights on climate change, dark money, and immigration reform, because we're askeered Breitbart might ACORN us, and how it is time to STAND UP AND SHOUT and stop LETTING FOX NEWS SAY WHAT IS TRUTH. We will here refrain from purity-testing Chuck Schumer's ass out as minority leader, oh wait no we won't, GO WAY CHUCK SCHUMER SHELDON WHITEHOUSE GETS YOUR JOB.
Been wanting to start your monthly donation for Wonkette since I yelled and screamed at you earlier this month and you felt really bad? Well, our donation widget is fixed! Christmas miracle hooray!
Elections
December 18, 2018 09:29 AM
The New York Times dropped a bombshell article Monday revealing what most of us already knew: Russia went all out to actively influence the outcome of the 2016 presidential election. Their very clear objective was to keep Hillary Clinton and her binders full of competence out of the Oval Office and install instead their orange rage puppet, Donald Trump. A disturbing number of white voters already believed Clinton was responsible for murdering Vince Foster, abducting the Lindbergh baby, and cancelling "Seinfeld," so much of Russia's disinformation program was focused on black voters.

Russia ran its influence campaign in 2016 through a St. Petersburg company called the Internet Research Agency. Robert Mueller indicted IRA's owner Yevgeny V. Prigozhin and several of the company's employees in February as part of the special counsel's ongoing investigation into Russia's attacks on our elections. They leveraged social media for their nefarious ends, spreading messages on Facebook, Instagram, Twitter, YouTube, Reddit, Tumblr, Pinterest, and Vine. They even went after the half dozen or so people still using Google+. These guys were thorough.

Keep reading...
Show less
WARBLOGGING
Trump trips over his toad penis, and Senate slaps Dr. Bonesaw. Your morning news brief!
December 14, 2018 09:27 AM
Morning Wonketariat! Here's some of the things we may be talking about today.
Keep reading...
Show less
Elections
Michael Cohen's secrets, and Rudy Giuliani's (allegedly!) drunk texts! Your morning news brief!
December 13, 2018 09:18 AM
Morning Wonketariat! Here are some of the things we may be talking about today.
Keep reading...
Show less
Elections
Trump tries to change all the subjects, and Javanka are the Shadow Chief Of Staff. Your morning news brief!
December 12, 2018 09:18 AM
Morning Wonketariat! Here's some of the things we may be talking about today.
Keep reading...
Show less
Russia
Trump has 'no Plan B,' and wants to shut the government down over his goddamn wall. Your morning news brief!
December 11, 2018 09:02 AM
Morning Wonketariat! Here's some of the things we may be talking about today.
Keep reading...
Show less
WARBLOGGING
Santa Mueller's coming to court, and Trump's breaking his cabinet. Your morning news brief!
December 07, 2018 09:03 AM
Morning Wonketariat! Here's some of the things we may be talking about today.
Keep reading...
Show less
Elections
GOP doesn't care much for democracy.
December 05, 2018 09:27 AM
It's normal for a political party to conduct an "autopsy" after suffering significant electoral losses. However, instead of altering their platform or messaging, Republicans have chosen instead to just dissect democracy as it squirms on the operating table. They've done this in broad daylight, aided by a media that's intent on covering their corruption as simply politics as usual.
The headline for Monday's New York Times article about Republicans' attacks on democracy reads like a press release from the RNC: "Stung by Election Losses, Republicans in the States Seek a Way to Neutralize Democrats." Boo-hoo, voters rejected Republicans in the midterms and they're all up in their feels about it. That's not relevant. What's relevant is that Republicans are cheating. Cheating is not an electoral strategy. This isn't a high-stakes poker game between card sharps.
Right now, Republicans are making efforts to overturn recent elections in Wisconsin and Michigan that didn't go their way. They plan to achieve this through barely legal trickery where they strip the incoming Democratic governors of any executive powers they find inconvenient. This morning, the Wisconsin state Senate approved its power-stripping bill on a 17-16 vote with all Democrats and a single scruple-possessing Republican voting against it.
Keep reading...
Show less