Summer School Teacher Says O'Donnell 'Interested In Ideas'
News
October 04, 2010 10:31 AM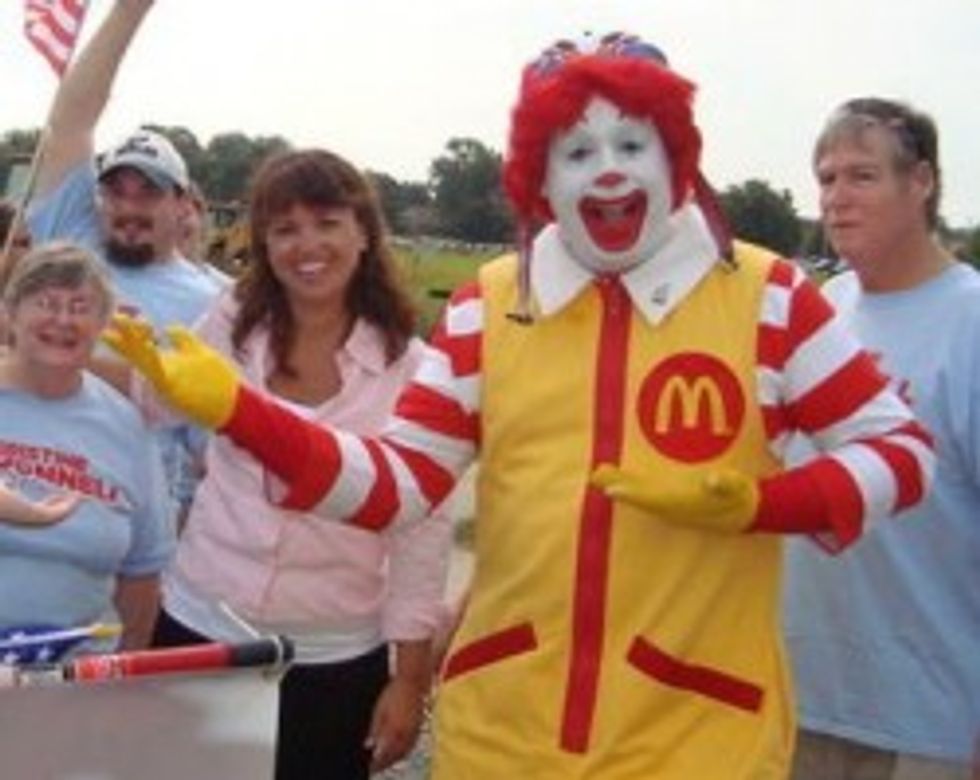 Much speculation and fapping has surrounded Delaware masturbation witch Christine O'Donnell. A lot of people say she is just a maniac, which is probably true, but also Christine O'Donnell is a scholar and enjoys intellectual pursuits and lifelong learning, according to some random grad student who taught Christine's Postmodernism classat fake Oxford. But yes, a fellow named Griffin says Christine is "interested in ideas." For example, we know Christine O'Donnell is interested in meatballs, and one could easily argue meatballs are "an idea" or at least "a convenient way to eat your anus burger, in ball-form."
---
What else did this Bruce W. Griffin character write in his Letter of Recommendation for Christine?
Christine O'Donnell would bring to the US Senate a deepened commitment to the philosophical convictions of the Founding Fathers at a time when the philosophical bankruptcy of too many leaders is mirrored in the economic bankruptcy of the federal government. She would surely add intellectual and philosophical depth to a Senate that at this point in its history badly needs both.