Tabard Inn: One of the Best Brunches In Town
News
July 10, 2009 01:10 PM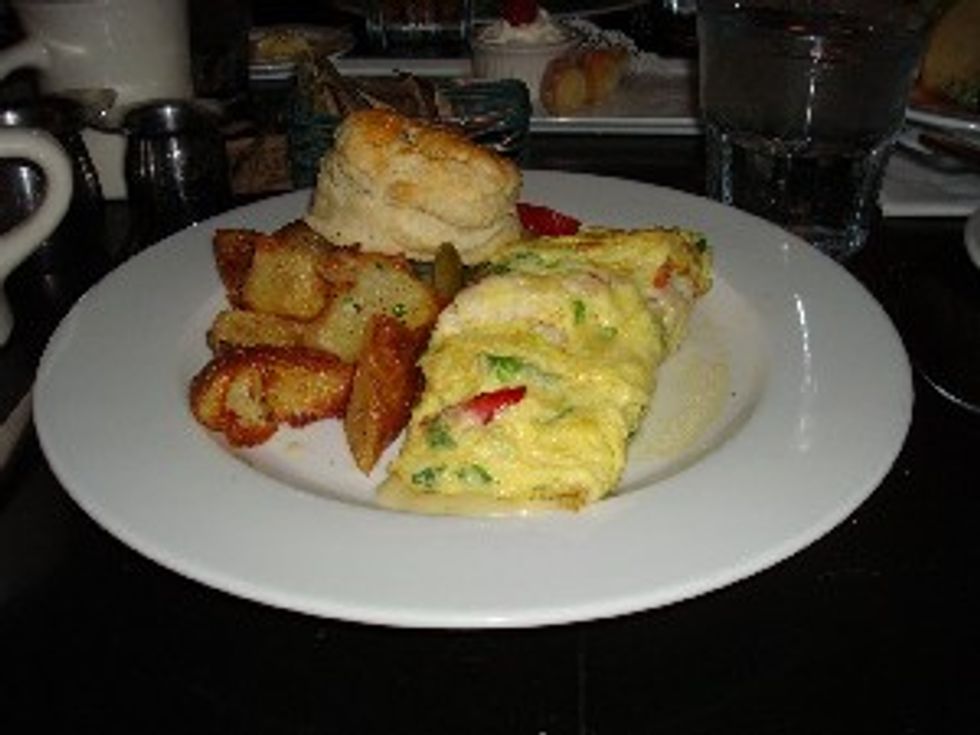 The Tabard Inn is one of DC's oldest and most historic hotels, with a simple yet elegantly decorated restaurant set to one side. (There is also an outdoor patio area). The Tabard Inn's small dining area usually has a noisy crowd during brunch, the only real detraction from what is one of the best brunches in town.
---
Tabard Inn is perhaps best known for its homemade doughnut -- a warm, cake-y and delicious treat that comes with a side of homemade vanilla whipped cream. At $1.50 each, no Tabard Inn brunch is complete without a few doughnuts for the table.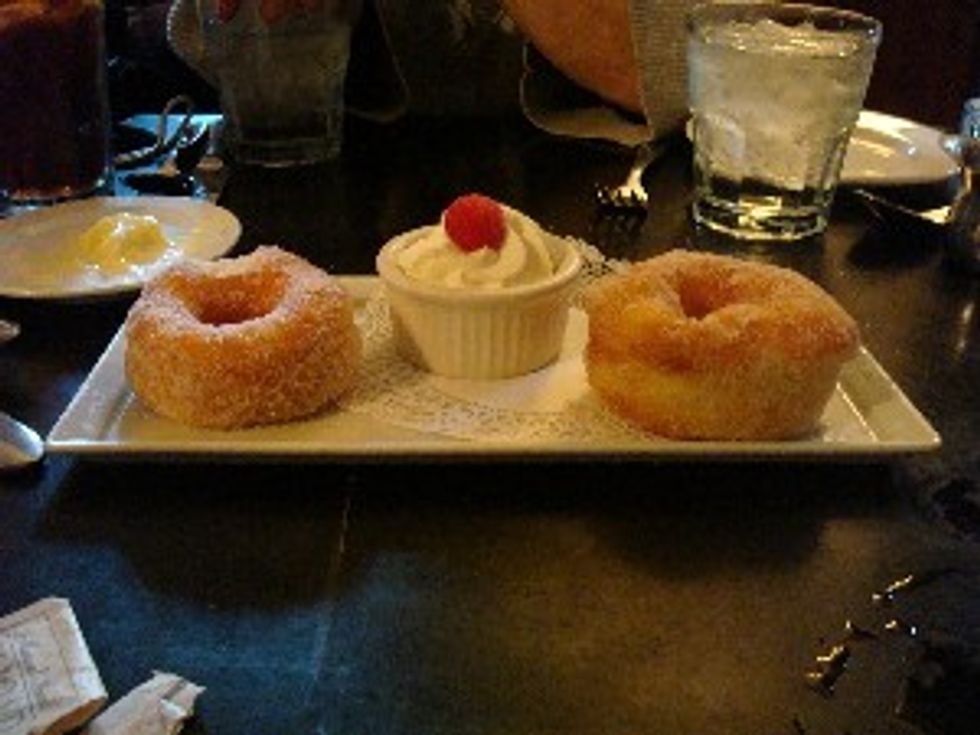 Tabard Inn has an extensive seasonal menu and all of the dishes I've tried were excellent.
The savory tart of the day consisted of lump crab meat, spinach and Gruyere, and came with a side of fresh mixed greens. The tart was a thick slice with large visible pieces of crab; the crusts were nicely crisp and the middle soft.
Another highlight was the smoked fish plate, which came with a large portion of house-smoked salmon and bluefish, with frissee, caper berries, crostini, and homemade crème fraîche. The salmon in outperforms the smoked salmon you'd find at virtually any other place in the city.
Other excellent dishes were the frittata with tomatoes and goat cheese, and a lobster and brie omelet. The coffee was strong and rich, and the wait staff brought individual cream servers with each coffee, which was a nice touch.
Overall, this a great choice for brunch. You must get a reservation several days in advance if you want to go on Sunday. Saturday brunch is less crowded.
Tabard Inn, 1739 N St. NW, Washington DC 20036, (202) 833-2668.