McDonald's Menu Items Even The Staff Won't Eat! Tabs, Thurs., Feb. 13, 2020
News
February 13, 2020 08:30 AM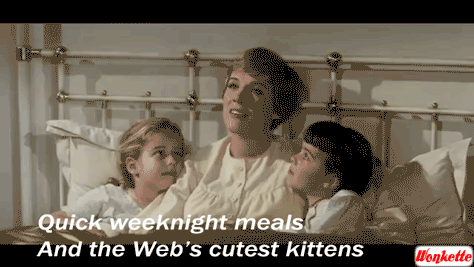 What tabs ain't I got open? ANY of these, ugh.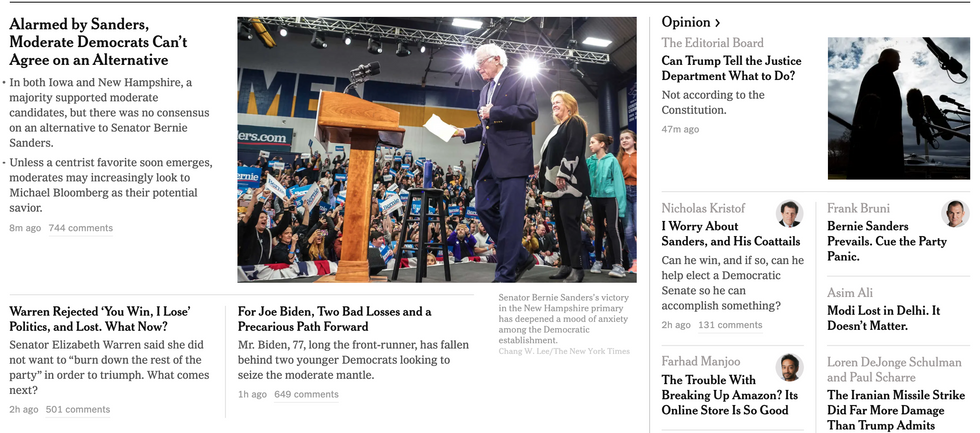 ---
The climate change denial isn't polling too well (Mother Jones) so ...
HOLLOW MORDANT LAUGHTER! — New York Times
Despite his longstanding antagonism toward climate science, Mr. Trump in recent months has struck a softer tone on the topic. In a meeting with President Emmanuel Macron of France in December, he said climate change was "very important" to him. He recently denied the undeniable fact that he ever declared global warming a hoax.

He even said he was reading a book on the topic. (The book, according to the White House, was, "Donald J. Trump: An Environmental Hero" by Ed Russo, a former consultant to the president).

Rising sea levels so bad in California that property owners in one NorCal town voted for $90 million in taxes to try to abate it -- with a vote of more than 80 percent. (LA Times)
This sounds familiar, where have I heard it? Republicans ready to look past Trump's intervention in Stone case — Washington Post
Oh, I remember:
Trump: I'm going to nuke California to win the election. Lindsey Graham: You really took that seriously? You're a… https://t.co/xrWmK4Ok31

— Thor Benson (@Thor Benson) 1581462039.0
Other prosecutors might walk out too. Might not. Who knows. Very courage. (CNN)
Good luck, House Democrats! House Democrats ask Secret Service for details about its payments to Trump's company (WaPo)
This is a story about the president's morality:
By the end of the Senate trial, Cruz privately told White House lawyers that all 100 senators believed Trump demanded a quid pro quo. But like Graham, Rubio, and all Republicans except Romney, Cruz insisted it did not merit removal from office and voted to acquit him.

Cruz joined Trump at the prayer breakfast the next day.

"Together," the Texas senator tweeted, "we prayed for unity, for the strength to love our enemies, and for God to heal our land."

But I think maybe it is about other people's morality instead! (CNN)
Details editor Dan Peres was a big ol' druggy drug addict and everybody at Conde Nast had to pick up after him for fifteen years, he dishes on himself in his memoir. (New York Times)
ILLUSION, WaPo. ILLUSION. These women are working to change stereotypes in the male-dominated world of magic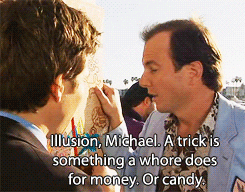 Giphy
I agree with Will Bunch at the Philadelphia Inquirer. That is, I personally don't think nominating the 78-year-old embodiment of state-perpetrated racism and actual Republican (with a couple very good issues) billionaire would cover Democrats with glory. But, you know, that's just me!
Speaking of state-perpetrated racism, I don't think I can read this tab, but maybe you would like to: These valentines headed to prisons and detention centers are heartbreaking and revealing (WaPo)
Oh, this is new, from AP: Bloomberg once blamed 'end of redlining' for 2008 collapse.
Here is somebody Bloomberg is NOT blaming for the 2008 collapse, who also, hilariously, has ideas on other people ruining the economy:
If Dems go on to nominate Sanders, the Russians will have to reconsider who to work for to best screw up the US. S… https://t.co/AcXhkUw6FY

— Lloyd Blankfein (@Lloyd Blankfein) 1581483150.0
You know, while we're talking about people who NEVER DID NOTHIN WRONG NEVER.
Go to fucking jail, Jim Bakker. Again.
The Jim Bakker Show is suggesting that the silver solution it sells can kill the coronavirus within 12 hours. https://t.co/kbUGnUp69m

— Right Wing Watch (@Right Wing Watch) 1581531423.0
I had a question about Universal Basic Income! It was: If the universal basic income is X and rents are R won't rents just become R + X? I got an answer! Have a tab! (I think the answer was "no.")
This list has Eating Raoul on it, so this list is correct. 30 Great Eat the Rich Horror Movies — Vulture New York Mag
Wonkette is ad-free and funded ENTIRELY by YOU. Help a sister out, if you are able!
Rebecca Schoenkopf
Rebecca Schoenkopf is the owner, publisher, and editrix of Wonkette. She is a nice lady, SHUT UP YUH HUH. She is very tired with this fucking nonsense all of the time, and it would be terrific if you sent money to keep this bitch afloat. She is on maternity leave until 2033.