Ted Strickland's Cornhole Festival Rules Out Any Chance For Veep Selection
News
June 11, 2008 05:26 PM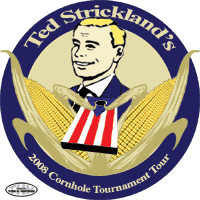 Yesterday, Ohio Gov. Ted Strickland, who many suggested would be a great white vice president for Barack Obama,ruled out any speculation of his chances by invoking the words of famous Civil War Criminal William Tecumseh Sherman: "If drafted, I will not run; nominated, I will not accept; and if elected, I will not serve. So, I don't know how more crystal clear I can be." Why is he lying so much? It's now clear: he has another duty as Governor that need his full attention this summer, that are far more important than "auditioning" for veep: the first annual "Ted Strickland for Governor 2008 Cornhole Tournament Tour." This sounds like fun. How does one get involved with Ted Strickland's Cornhole?
---
For a full list of this summer's eight Cornhole Tournament matches -- all of which Gov. Strickland will attend! -- you may check out the Ohio Democratic party's site.
How does one sate a Cornhole craving? Here are the rules according to terrible Wikipedia:
Cornhole , Corn Toss, Bags, Bean Bag Toss, Soft Horseshoes, Indiana Horseshoes, Sacks and Holes, Sack-Hole, or Baggo is a game in which players take turns pitching small bags filled with corn (or sand or beans) at a raised platform with a hole in the far end. These platforms are usually plywood sometimes plastic and either all white or decorated with a team name or any other custom creation. A corn bag in the hole scores 3 points, while one on the platform scores 1 point. Play continues until a player reaches the score of 21. Regulation platforms measure 4 feet (1.2 m)×2 ft (0.6 m), while standard tailgating platforms can measure 3 feet (0.9 m)×2 ft (0.6 m), but can vary. The Cornhole platforms are set 33ft from hole to hole (the 6" holes are centered 6" in from the back) while the player can stand anywhere from no further than the back of the platform but not any closer than the front of the platform.
We like "Sacks and Holes" and "Sack-Hole" the best. They sound the most Bitter.
Here is a typical Corn-Fuck platform: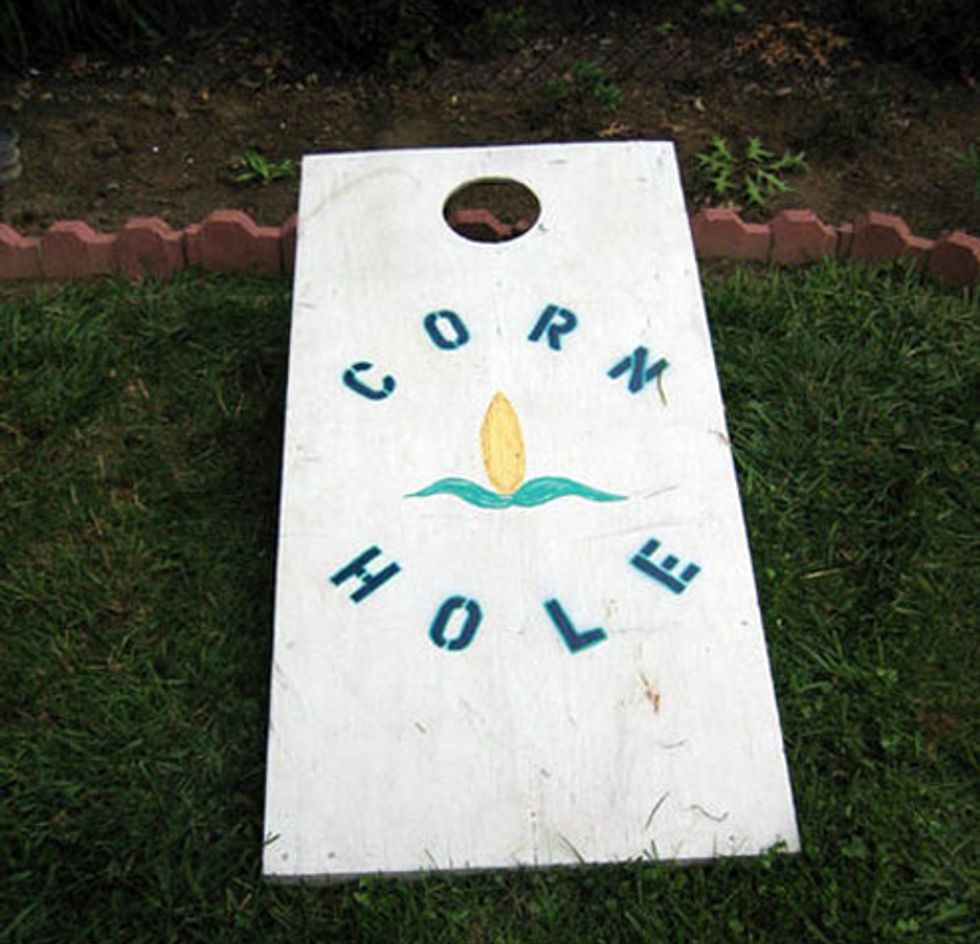 So basically Strickland cannot audition as Obama's white vice president because he will be playing this "game," eight times, which -- as far as we can tell -- involves sticking your dick through a cornhole while being waterboarded.
Strickland, otherwise engaged [Ben Smith]