Terrible Koch-Owned Wisconsin Justice Allegedly Choked Lady Colleague
News
June 27, 2011 09:29 AM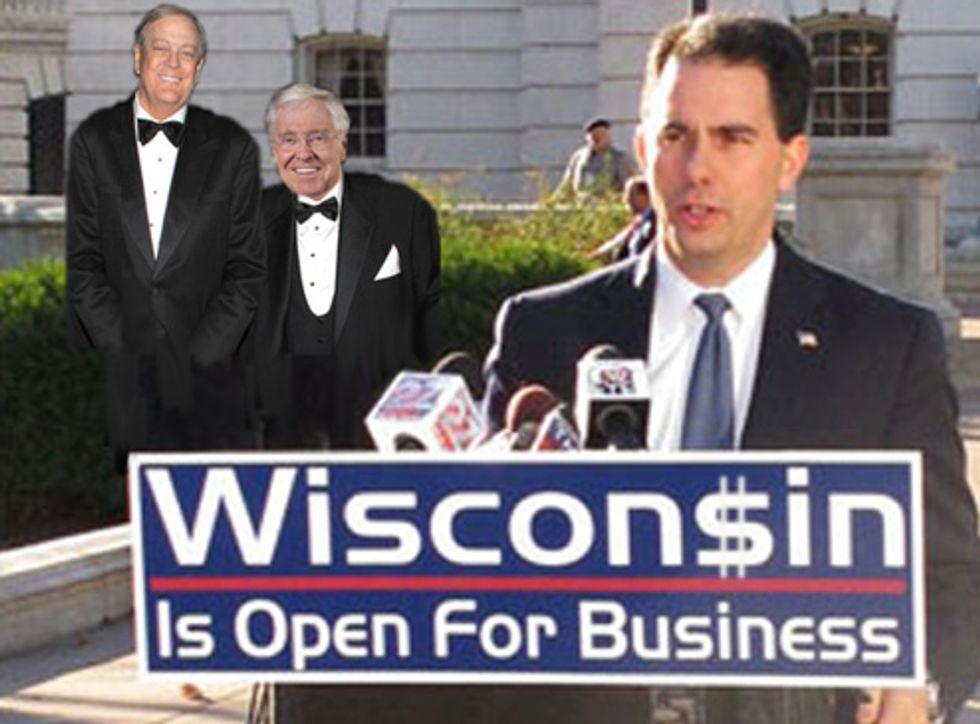 The peace of the cheese-worshippers in Wisconsin is once more under threat because, uh, what has Koch Brothers' vanity project Scott Walker done this time? Oh, wait, it's not him forjust this once. It's a different Koch-aine addict, of course: recently and barely re-elected Wisconsin Supreme Court Justice David Prosser allegedly tried to choke another justice in her chambers after she asked him to leave. Justice Ann Walsh Bradley told the AP that he attacked her after an argument over the court's ruling upholding the anti-union law of Governor Koch-lover, which Prosser supported like a good little drone. So be warned, Bradley, if you or anyone else want to criticize the Koch directives. They will just go ahead and flip the "identify and destroy" switch in Prosser's chip. We are entering Phase II, America.
---
From the Wisconsin Center for Investigative Journalism:
The Milwaukee Journal Sentinel, in an article published late Saturday, reported that the incident took place in Justice Bradley's chambers on June 13, the day before the court issued its decision upholding a bill to curtail the collective bargaining rights of public employees.

The sources who spoke to the Center and WPR said an argument about that ruling culminated in a physical altercation in the presence of other justices. They say Bradley purportedly asked Prosser to leave her office, whereupon Prosser grabbed Bradley by the neck with both hands.
The dissenting opinion called the ruling upholding the anti-union law "disingenuous, based on disinformation," "lacking a reasoned, transparent analysis" and laden with "numerous errors of law and fact," which all sound about right. [Wisconsin Center for Investigative Journalism]