Texas Dummkopf Rick Perry Now Deemed Too Stupid To Give Money To
News
November 17, 2011 12:59 PM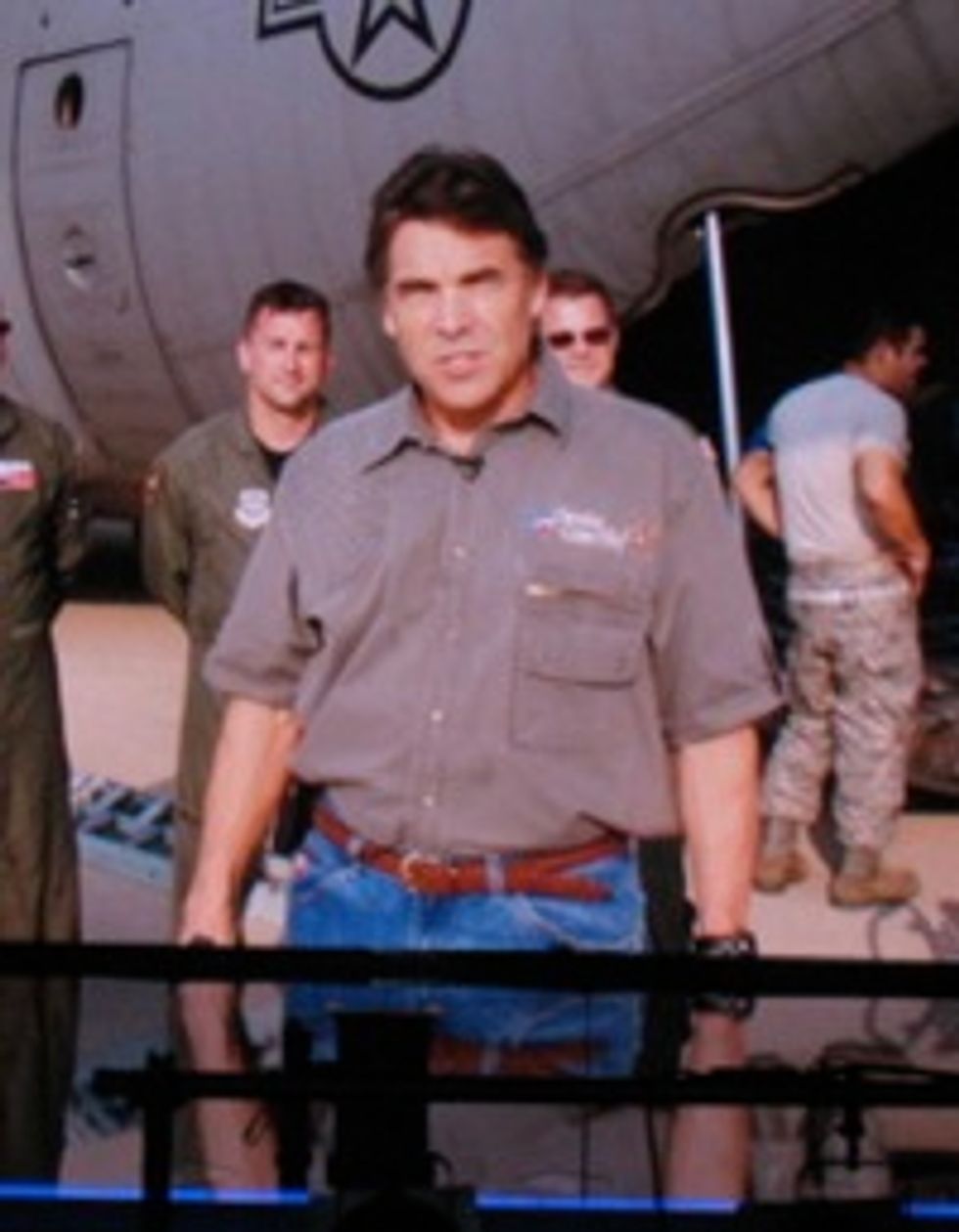 Rick Perry was going to save the Republicans from having to vote for a liberal Mormon from Taxachusetts, but then Rick Perry actually opened his mouth, and everybody outside of Texas realized for the first time that he's an imbecile. It seemed Perry had everything it took to become president of America, as he is a dumb Texan governor who will do whatever he's told by the oil companies, but these days not even his alleged supporters will give him any money.
---
The Houston Chronicle tells us that Perry's once-formidable fundraising efforts have "gone into a tailspin" ever since he made the critical mistake of actually showing up to presidential debates and trying to talk to the teevee cameras. As a result, his poll numbers tanked (he's now in fourth place), and now he's worthless and broke.
One Perry fundraiser, who asked not to be named, said he received 15 RSVPs for a recent event from potential donors saying they might attend. But after a gaffe-marred Perry debate performance, none showed up.

"The debates have taken a toll," the fundraiser said. "The national numbers have taken a toll. People see the campaign on a negative trajectory."
It would appear that even Republican primary voters have some kind of baseline-minimum standard when it comes to their nominee's intelligence! Who knew? Even the teabaggers, who think it makes perfect sense to torture people in the name of small government, are getting a little skittish about this guy.
"Texans," however, know all about this jackoff and still keep electing him. [Houston Chronicle]