The Best Bagels In Town Are Baked At a Pizzeria
News
March 13, 2009 12:16 PM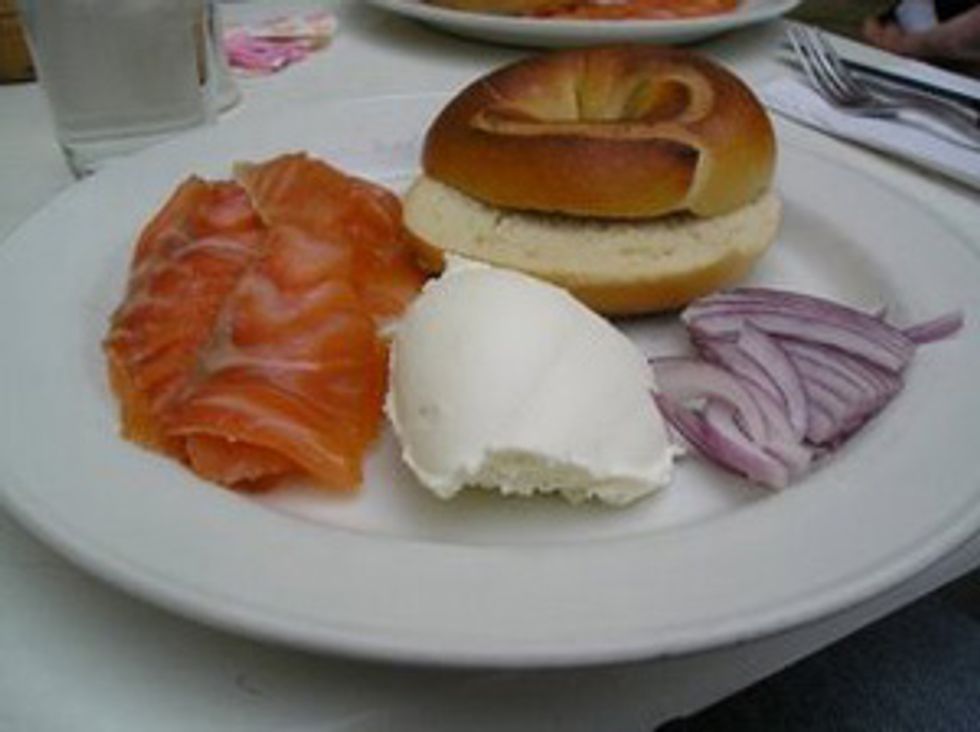 It's our Friday where-to-get-brunch column, Brunch DC, and this week our reviewer has found the best fresh bagels in DC, at a Neapolitan pizza place. What?!
---
I've searched the District far and wide for a decent bagel. Eventually I came upon an unlikely source for my circular carbohydrate fixation: 2 Amys Neapolitan Pizzeria. 2 Amys is rightly known for (1) being way the hell out in NW, far from a metro, and (2) having the best pizza in the city. Few know or recognize that this pizzeria also has the best bagels in the city.
Available only on Sundays, 2 Amys prepares homemade bagels and bialys that they bake in their wood-fired pizza oven. The tangyness of the sourdough used to make them comes from using leftover whey from their homemade cream cheese that they use instead of water. The result is indeed the best bagels (and bialys) in the city.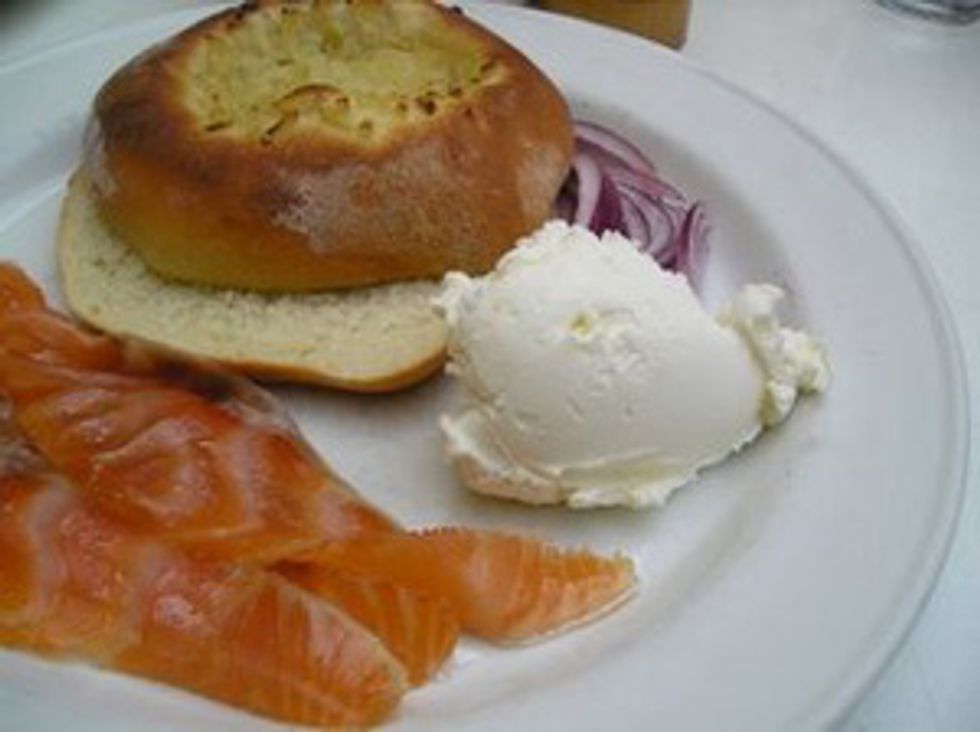 These are not traditional New York-style bagels, which upset the traditionalist in me until I took a bite. Instead they are larger, crispier, sourdough rolls with a slightly tangy taste. The bialys in particular look nothing like the traditional bialys you'd find in New York -- they're much bigger and crispier. Further, without the onion filling the partial hole of the bialy, it is hard to initially tell the difference between the bagel and the bialy. Not that this is a problem.
The bagel experience is augmented by homemade cream cheese and house-smoked salmon. The cream cheese is very soft, almost whipped, which makes it very spreadable. The salmon is nicely smoked and mild, though it did have a few dark spots and imperfections. Worth the schlep.
2 Amys Neapolitan Pizzeria, 3715 Macomb St. NW, Washington DC 20016, (202) 885-5700.